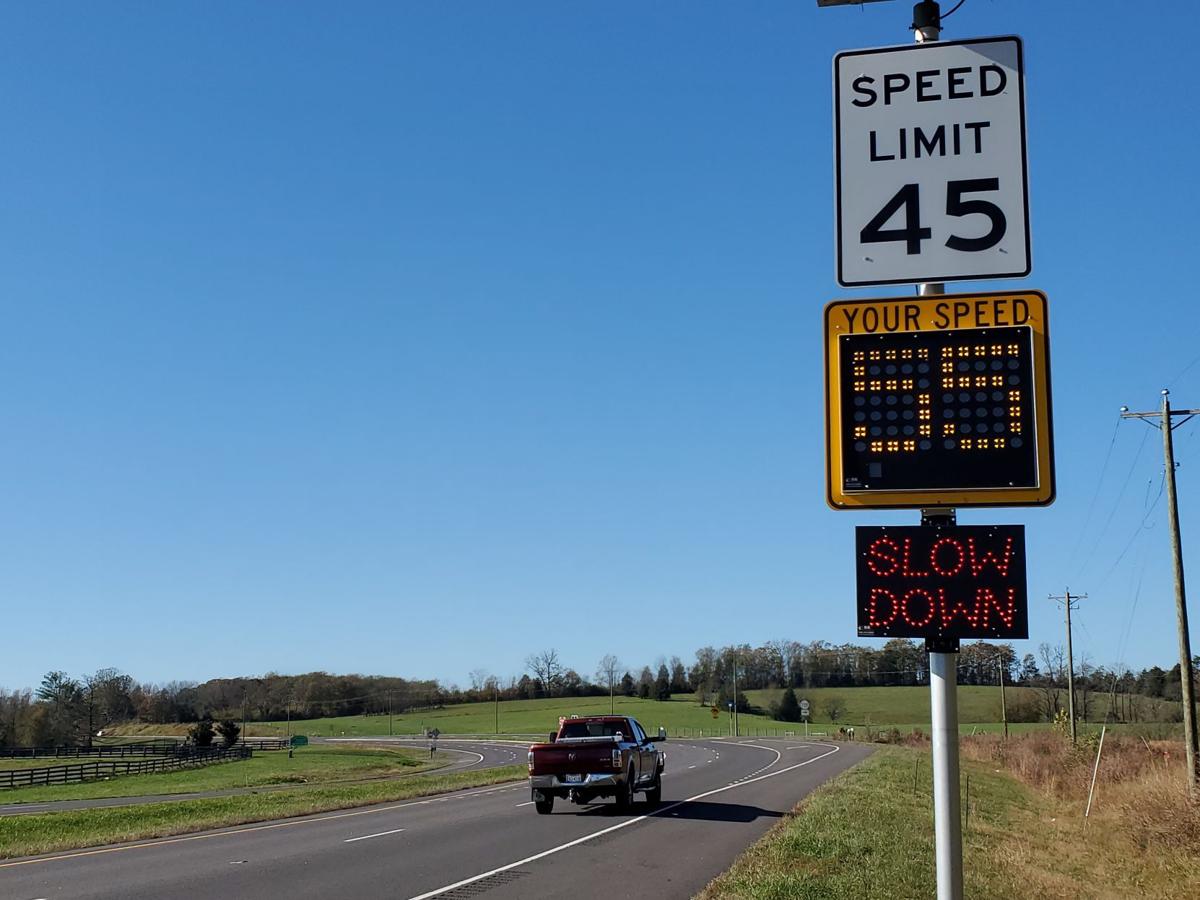 of smart cars just took another blow—largely because of human drivers.
An Insurance Institute for Highway Safety study found that drivers using adaptive cruise control and other automated features tend to do something many drivers do without help from artificial intelligence: speed.
The authors of the study reported last week that drivers using adaptive cruise control were more likely to set the speed over the legal limit, thinking A.I. would protect them.
"ACC does have some safety benefits, but it's important to consider how drivers might cancel out these benefits by misusing the system," Sam Monfort, IIHS statistician and lead author of the report, said in a news release. "Speed at impact is among the most important factors in whether or not a crash turns out to be fatal."
Data from last year supports Monfort's claim, as speed and aggressive driving lead to high numbers of fatal crashes in Virginia and across the country despite a drastic decrease in traffic during the pandemic.
Adaptive cruise control is more advanced than the traditional cruise control. The IIHS said the technology uses sensors to "maintain a preselected following distance from the vehicle ahead, eliminating the need for the driver to repeatedly brake and reset the system."
The IIHS study tracked 40 drivers in the Boston metro area over four weeks.
The study findings "suggest that drivers were 24 percent more likely to drive over the speed limit on limited-access highways when those systems were turned on." The drivers also drove faster with the adaptive cruise control than when handling the speed themselves.
The average speeds over the limit were relatively minor—the highest was 8 mph over the limit in 55 mph zones.
But the study authors said even small increases in speed increase the risk of deadly crashes, noting that study participants were "at about 10 percent higher risk of a fatal crash, according to a common formula for calculating crash outcomes."
"Driving faster is more dangerous," Monfort said. "You can't argue with physics."
The authors said adaptive cruise control systems have options proven to improve safety, such as the ability for drivers to select greater following distances between vehicles and the system's ability to "respond sooner and less abruptly" than drivers.
They say more study is needed to weigh the benefits of the adaptive cruise control system and the downside of speeding, suggesting some form of speed restrictions, such as linking the system to posted speed limits, might work.
Whatever the future holds, this looks like a race between human fallibility and the evolution of A.I.
Scott Shenk: 540/374-5436