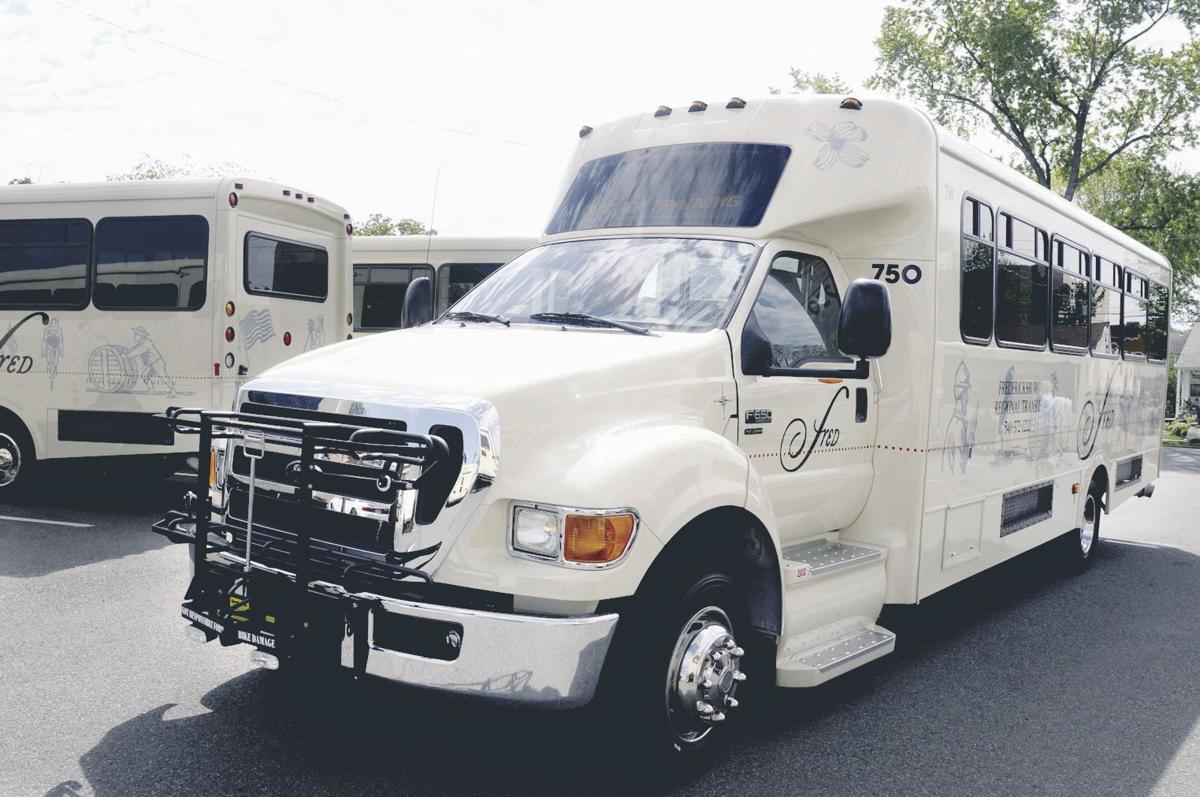 FREDericksburg Transit plans to end one route and restart some others.
Use of FRED buses, like many other mass transit services, has dive-bombed since the pandemic hit. In turn, FRED cut back its service.
But today, FRED will resume running a normal schedule on four routes: two in the city, one in North Stafford and the other in southern Stafford County.
On the other end of the spectrum, the trial run is set to end for the Virginia Railway Express feeder route to the Quantico Office Park in North Stafford and the Quantico VRE station.
The route started operating in April 2019 to determine how many people would use it.
Obviously, it didn't work out. The service is set to end Aug. 17.
In a news release, a FRED Transit official said "the route has not generated enough ridership to warrant continued funding by the County and the investment of additional Federal Transit Administration project funds."
FRED will host an "e-meeting" on July 29 regarding the plan. The meeting can be accessed by calling 540/479-3720. The conference ID is 1749-4095 followed by the "#" key.
Comments and questions on the planned elimination of the route also can be sent in prior to the meeting. Letters should be addressed to R. Craig Reed, Manager of Policy, Planning & Compliance, FREDericksburg Regional Transit, 1400 Jefferson Davis Highway, Fredericksburg, Va. 22401. Emailed comments can be sent to rcreed@fredericksburgva.gov.
Pandemic driving patterns
The traffic statistics during the pandemic are just ... strange.
Obviously, there are fewer cars on the roads. So there also are fewer crashes. But deadly crashes have been rising rapidly and continue to spike.
Here's a recent snapshot:
From June 1 to Thursday, there were 8,288 crashes statewide, according to the Virginia Department of Motor Vehicles' preliminary data.
During the same period last year there were 16,179 crashes on Virginia roads.
Last year, 106 people died in those crashes.
This year, 102 people have died in half as many crashes.
In 2019, Fredericksburg, Spotsylvania County, Stafford saw two deaths in 674 crashes during that same time frame, while 10 died in 355 crashes on local roads during the month-and-a-half stretch this year.
Two categories show the same odd pattern as the overall statistics: speed and seat belt use.
Speed played a factor in 3,244 crashes—resulting in 44 deaths—statewide during the same span last year. This year there have been 1,707 speed-related crashes and 55 deaths.
During the same span last year, 50 people died statewide in 610 crashes involving drivers or riders not wearing seat belts. This year, 55 have died in 470 crashes.
Scott Shenk: 540/374-5436