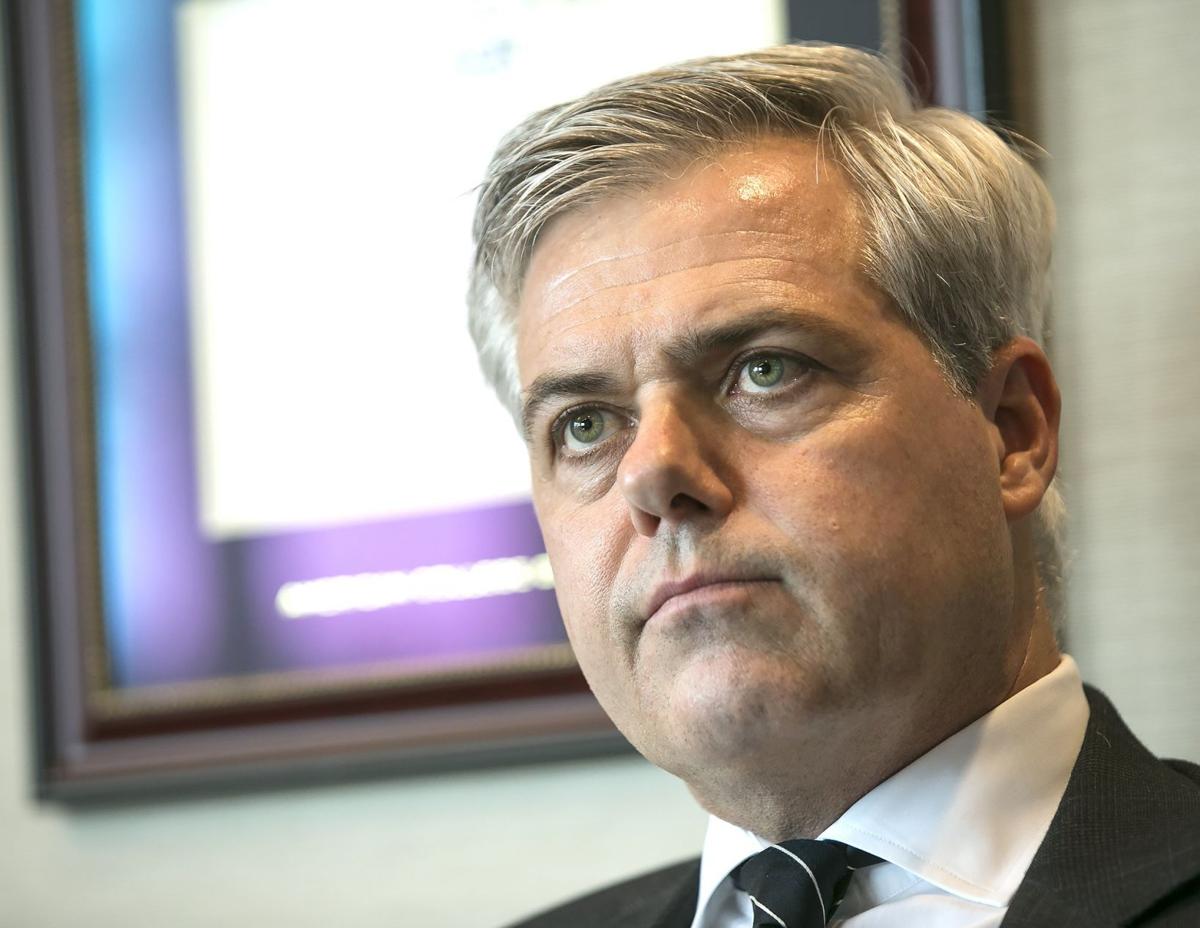 In the most blunt terms he's ever used in a town hall setting. Dr. Mike McDermott of Mary Washington Healthcare told a virtual audience Tuesday night that being with others outside the household is more dangerous now than it's ever been during the pandemic.
"Stay at home for as long as you can, do not interact with other humans, even at small periods of time, it's too risky," said McDermott, the health care system's CEO. "You have to assume that almost every other human out there has COVID-19."
He added that people should be masked, both indoors and outdoors when they're around others, and that any activity beyond a person's household could be problematic, especially dining out. "You should not be eating out at restaurants right now because sharing a meal indoors with other strangers is extraordinarily dangerous."
MWHC's event came days before the public gets ready to celebrate a presumably toned-down version of New Year's Eve—and as frontline hospital workers are being pushed to the limit, said hospital officials. This week, Stafford Hospital and Mary Washington Hospital, which has treated the bulk of local patients during the pandemic, have had about 75 patients with COVID-19 each day this week.
With Spotsylvania Regional Medical Center's patient numbers, there were 92 residents being treated for virus symptoms on Wednesday, according to the Rappahannock Area Health District.
When the virus crisis began in March, the Mary Washington Healthcare facilities peaked at 30 patients daily, then efforts to stem the spread seemed to flatten the curve of new admissions. But that trend started changing Nov. 1 as colder weather set in, combined with public fatigue over wearing masks and social distancing.
As a result of rising infection numbers, Mary Washington is setting up a third unit to provide room for up to 90 COVID-19 patients, said Eileen Dohmann, chief nursing officer. However, beds and equipment aren't the biggest concern. Health care officials across the area, state and nation are worried about having enough specialized staff to take care of all the sick patients, including those with heart issues, cancers and other ailments.
"We are taxed, and the staff is tired. They are seeing their neighbors, their families, their friends being admitted to the hospital," Dohmann said. "It's a terrible situation to be in, to be so tenuous, that moment to moment we're looking at our ICUs being at capacity. We don't want to be [at this point]."
What's even more concerning, she said, is that "every hospital from Baltimore to south of Richmond is in the same situation. We know because we check with them every day. We are really pushing our health system capacity to its limit."
Occupancy in intensive care units across the state was 82 percent on Wednesday compared to last year's average of 67 percent, according to the Virginia Hospital & Healthcare Association. One-third of the state's ventilators are being used.
McDermott is fond of analogies, and he's regularly compared the elements of a health-care operation to an orchestra. At Tuesday's session, he called ventilators and other types of specialized equipment needed for COVID-19 patients the violins.
"The people who know how to use them are violinists, and when you hand it to somebody that's not a violinist, the music does not come out the same," McDermott said, adding that "you can't even find the specialists you need. All of them are busy throughout the state."
Many of the questions from the virtual audience focused on two topics: the rollout of vaccines, with lots of older viewers wondering when they'll get their shots, and the safety of children going back to in-person classes in January.
MWHC officials said they've vaccinated about 2,000 of their own frontline workers and other hospital associates so far, and that they'll be working with the Rappahannock Area Health District to give shots to other health care workers in what's called Tier 1A. Clinics will start next week for those who deal with patients in ambulances, urgent-care centers, medical and dental practices and other similar capacities.
Essential workers will be targeted next, then adults 75 and older and those with underlying conditions who are at risk of developing more serious cases. More information will be released about the schedule as the vaccinators work through the various tiers, according to public health officials.
On the topic of school, Lisa Henry, the health-care system's marketing director, was reluctant to pose questions to the panelists because education officials, not those in hospitals, oversee decisions about when classes resume.
But as questions persisted, she asked the panel. McDermott tempered his response somewhat—compared to earlier cautions about people not leaving their homes—and stated that he believes in-person classes can't be held responsibly.
"When you look at all of it, it's never been a worse time," McDermott said. "If schools were not considering going back in the fall when the prevalence was much less, how do you do it now when the prevalence is higher than it's ever been, and people are dying at higher numbers than ever?"
Cathy Dyson: 540/374-5425