Stratford Hall held its inaugural First Africans Day on Saturday, which commemorated the enslaved Africans and African Americans who built and…
People in the Fredericksburg region in June 1941 were used to occasional broods of cicadas, as we are today. The overpowering hum in the air, …
"Everybody was devastated, but they couldn't do anything about it," remembered Nancy Bullock Napier.
Jack Delano was a photographer for the Farm Security Administration in the 1940s. Here are some of his photographs capturing Caroline County f…
After seven years of being shut to motorists, Culpeper County's historic Waterloo Bridge reopened early this year, putting a historic Rappahan…
A long-forgotten feature of newspapers past is The Women's Page, which ran in The Free Lance–Star from 1926–53. Most newspapers had one, and s…
After a spat of wintry weather, February 2021 appears to be closing with sunshine and mild temps. As we wait to see what March brings to the F…
More than a foot of snow fell in the Fredericksburg region as winter waned in 1962. The early March storm brought downed utility lines, blocke…
A widely held belief includes the idea that the past was a land of gentility, whereas today we hold the monopoly on rudeness. But sometimes, a…
Christopher Williams works daily to carry on the legacy of civil rights leader James Farmer.
"Ah, distinctly I remember it was in the bleak December, and each separate dying ember wrought its ghost upon the floor." Edgar Allan Poe was …
November 2020 is bad. November 1930 was, too.
All these years later, it is the faces that stand out.
Germanna Community College, one of the 23 community colleges in Virginia that comprise the Virginia Community College System, is a two-year pu…
This weekend, families will get to step through time to experience life in the 18th century at George Washington's Mount Vernon with demonstra…
"The oldest fair in the Old Dominion"—that's the Fredericksburg Agricultural Fair—has had a few absences since it was established by the House…
Celebrating the 75th anniversary of the end of World War II, some 70 WWII aircraft will pass over the nation's capital on Sept. 25 in the Arse…
Lange Johnson has big dreams for his grandfather's home on Pierce Street — almost as big as the dreams Walter Johnson nurtured there decades ago.
Long & Foster, Inc. - Fredericksburg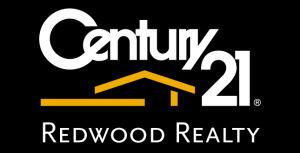 Middle Peninsula African-American Genealogical and Historical Society will hold its monthly meeting virtually Saturday at 11 a.m. The meeting …
Bruce "Doc" Norton and his wife, Helen, had dug into the pile of letters once before. At their home in Stafford County, Norton typed and Helen…
The Culpeper spot where Union officers hatched one of the most daring secret operations of the Civil War has now earned recognition on the ros…
The Virginia Museum of History & Culture in Richmond has agreed to take ownership of Virginia's Robert E. Lee statue at the urging of a st…
More than six months' worth of rain fell on Nelson County in a single night in August 1969, creating the worst natural disaster in Virginia history.
Students and professors at the University of Mary Washington will assist Fredericksburg officials in efforts to more fully tell the story of t…
Members of country-western band Those Muvin Brothers paid a visit to a Fredericksburg beauty parlor before a gig in August 1970.