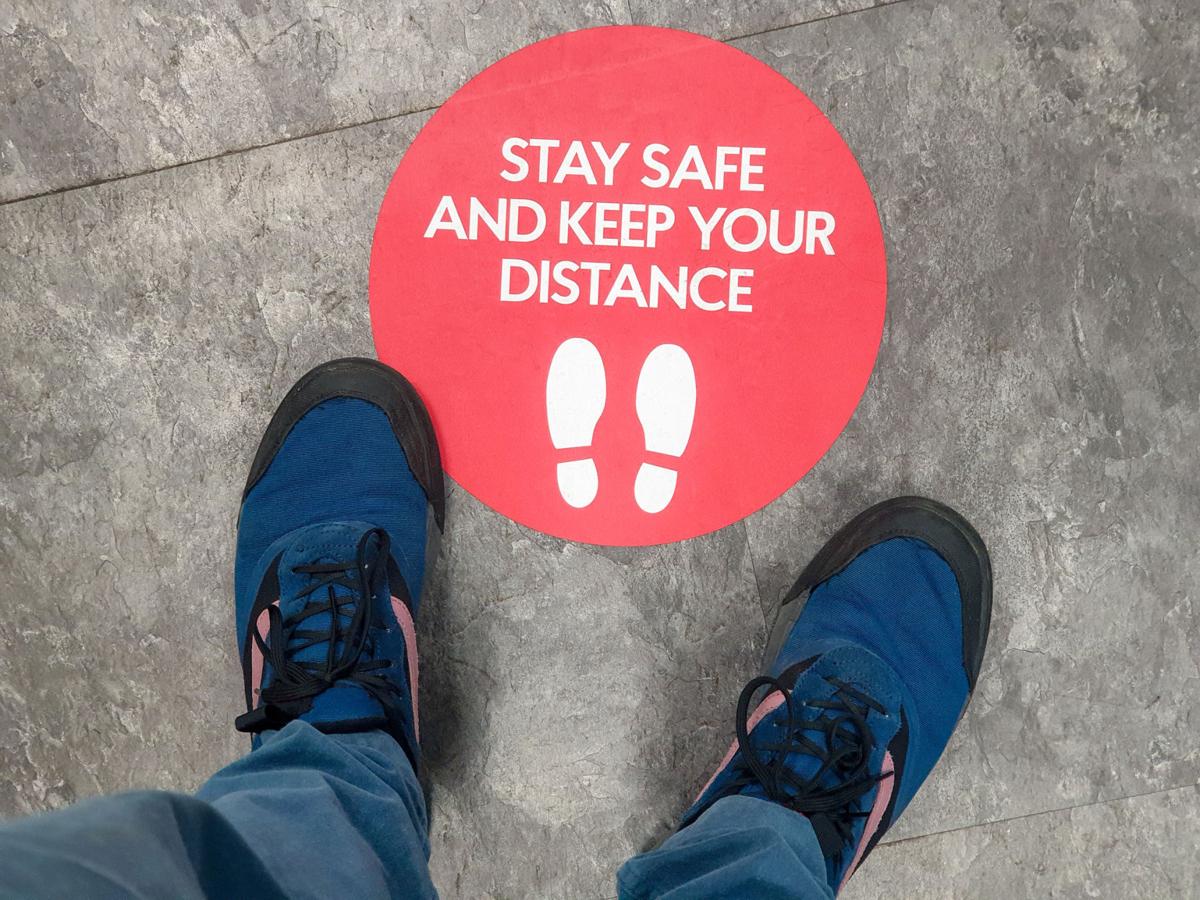 I've read and heard accounts of all the things people long to do when the pandemic finally eases off, much of it focusing on getting back to things like ballgames or dinners out.
And while I look forward to those as well—how good would attending a college basketball game feel right now?—there's a simpler thing I'm longing for.
I just want to see people again, whether it be friends and coworkers, family or even acquaintances.
Because I'm a social animal, heavier on the social than the animal, I just like to see and talk to people. I wouldn't have chosen to be a journalist if I didn't enjoy meeting and engaging with folks on a regular basis.
I've managed to get out now and then to see people I interview face-to-face, though only sporadically, and then mostly outside with plenty of space between me and anyone else. I did that on Monday, even though it meant sitting outside on a cool day in the rain.
Before the pandemic, I would generally see a slew of people each day, whether that was in the office, at meetings or out covering events and interviewing column subjects. And I love doing that, because there's nothing more interesting than the next person you meet and interview.
It's been a blessing to have a job where a fundamental part of the work is meeting interesting people. That's pretty basic, because the reason we're meeting and interviewing these engaging people is that they've done something newsworthy or interesting.
People always ask me to name the most interesting or compelling person I've ever interviewed.
I have a hard time answering that, because of the nature of how my job works. I tend to remember the last few subjects I've talked to. You meet somebody, write about them and move on to the next person, your focus shifting from what you've finished to what comes next.
I've talked to presidents and governors, crabbers and oystermen—and oysterwomen—movie stars, authors, inventors and scientists, and I've found something fascinating about every one of them. And then I get ready for the next interview.
That's been true during the pandemic, as well. I've gotten the chance to speak with brave front-line medical workers, as well as folks in the community doing their part to help others in any way possible, including providing food and medication.
Often, those interviews happen by phone, and I miss the opportunity to meet them face to face.
And I've missed seeing friends, choosing to stay away in order to protect their safety as well as my own.
In a few cases, I've made exceptions, putting friends or close family in my "personal pod." But there haven't been many, and even when I have seen them, I've tried to be properly distanced and I've worn a mask when it made sense.
To do otherwise would mean I don't care enough about them to make the effort.
And while I've tried to get out and get exercise when possible, riding my bike or walking here and there, I haven't traveled far by car very often. There aren't many places it's safe to go, and it doesn't feel safe to have to pop in anywhere to use a bathroom or get a meal as you travel.
So I'm putting my hopes on vaccines to help us slowly get back to "normal." I'm also hoping for a system that gets them into people's arms quicker.
To my way of thinking, that's the only path back to a world where we can all look forward to interacting with whomever we come across, instead of having to avoid them all as potential coronavirus carriers.
And I hope that happens sooner instead of later.