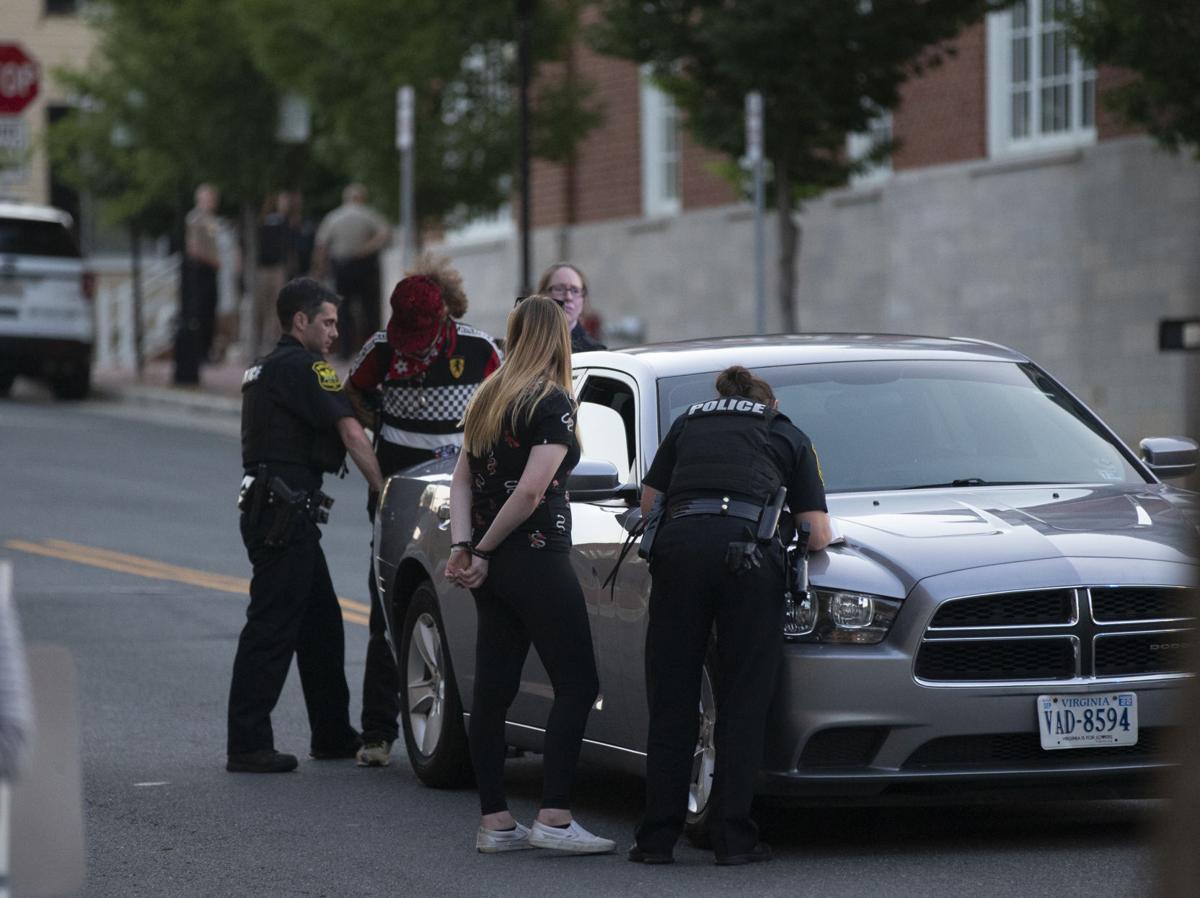 A circuit judge overturned a lower court decision that declared the curfew enacted by Fredericksburg officials during the early days of social justice protesting in the city unconstitutional.
In a 21-page document filed Monday in Fredericksburg Circuit Court, Judge Joseph Ellis wrote that his examination of pertinent law led him to conclude that the city was within its rights to enact a curfew and to make a violation a Class 1 misdemeanor.
City Manager Tim Baroody enacted the curfew during the first week of June in response to downtown protests stemming from George Floyd's death during a police arrest in Minneapolis. The curfew was lifted a few days later, but not before about 50 people were charged with curfew violations.
This angered protesters, who complained that the city had violated their constitutional rights by enacting the curfew and curtailing their peaceful protests.
Attorney Christopher Reyes represented Ryan Vera Brown at a July 31 hearing in Fredericksburg General District Court in which Judge Gene Woolard ruled the curfew unconstitutional and said the city had no authority to make any related violations a crime.
Reyes argued that only the state legislature could grant such authority, and at the time Gov. Ralph Northam had authorized curfews only in Richmond, Hampton and Virginia Beach. Prosecutors disagreed and immediately appealed the ruling to circuit court.
A group of protesters were outside the courthouse July 31 in support of Brown and others arrested for curfew violations. They swarmed Brown and celebrated after learning about Woolard's ruling.
Ellis heard arguments on Sept. 3 from Reyes, prosecutor Kevin Gross and City Attorney Katherine Dooley before taking the matter under advisement. His opinion was filed Monday.
"The relevant case law leads this court to the conclusion that the General Assembly did not intend to hamstring localities in the exercise of their duty to protect the health and safety of their inhabitants," Ellis wrote. "Consequently, the simple omission of express authority to set a curfew does not preclude a city from instituting a curfew in times of emergency."
Ellis added that he was not addressing Brown's claim that the protests were peaceful and posed no need for a curfew.
The decision means that the curfew cases will return to General District Court, where hearings are currently scheduled for Oct. 30. The city had previously offered to expunge the charges from the records of the curfew violators after they completed 15 hours of community service, but Reyes said he warned Brown at the time that the offer might not apply to him if his challenge was ultimately unsuccessful.
Brown said at the time that fighting injustice made rejecting the city's offer worth the risk.
A Class 1 misdemeanor carries the possibility of up to a year in jail and a $2,500 fine.
Get local news delivered to your inbox!
Subscribe to our Daily Headlines newsletter.