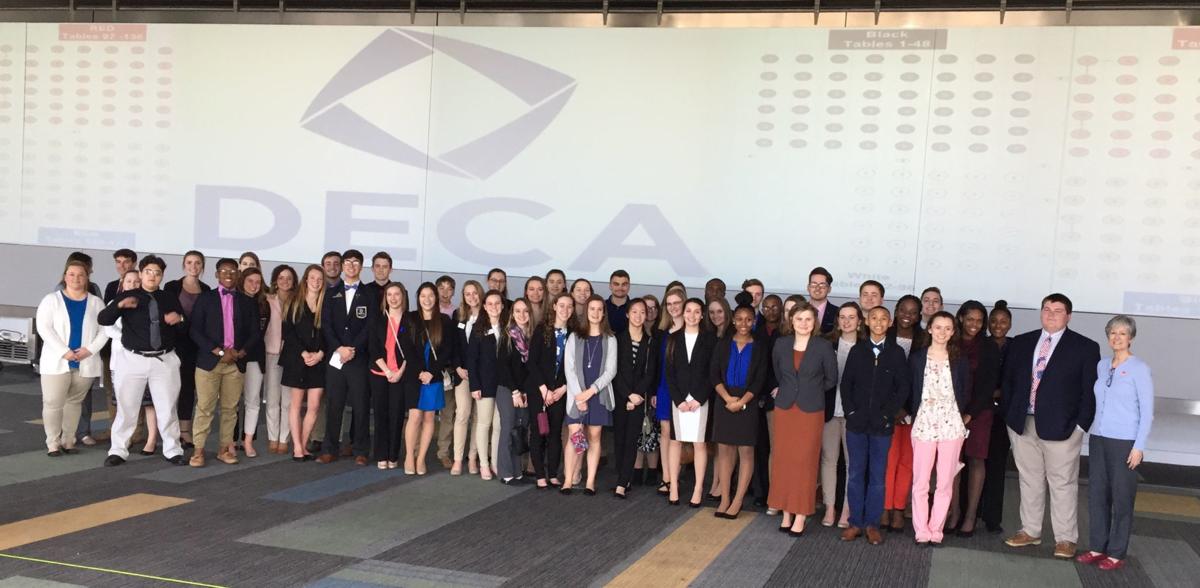 The King George High School DECA chapter took advantage of "Limitless Opportunities" at the DECA State Leadership Conference in Virginia Beach.
The chapter fielded a delegation of 49 students, including one state officer. King George DECA was recognized as a Star Chapter and Super Star Chapter for its growth in membership to 191 members strong. The chapter was also recognized for their activities for Virginia DECA Day and participation in the national DECA Chapter Campaigns.
Lindsay Knoke was recognized as the District 19 President, and Advisor Dee Strauss was recognized as the District 19 Advisor and as a Virginia DECA Board of Trustees member, and she was awarded Outstanding DECA Advisor.
Top 10 medals were earned by Mettres Murrill for role play in Automotive Service Marketing; Gracelynn Wynn for role play in Quick Serve Restaurant Marketing; Michael Jenifer for role play in Principles of Marketing; Dazhanae Houston for her Travel and Tourism Team Decision Making test; and Zandy Knoke for her Fashion Merchandising plan.
Carter Wassar earned a finalist medal in her Social Media event. Caitlin Harr, Elimma Aguolu and Lindsay Knoke won first place in the "To The Girls" public relations project, and McKenna Mollner won first place in her Start Up Business Project. Jordan Teaford won the Diane Tremblay Scholarship and is a finalist for five National DECA Scholarships.
Caitlin Harr, Elimma Aguolu, Lindsay Knoke, McKenna Mollner, Jordan Teaford, Jordan Hudson and Emily Bennett will attend the DECA International Career Development Conference in Atlanta, Ga., in April.
To make a donation to help with the conference and travel expenses, please email dstrauss@kgcs.k12.va.us; or call 540/775-3535 ext. 2225.