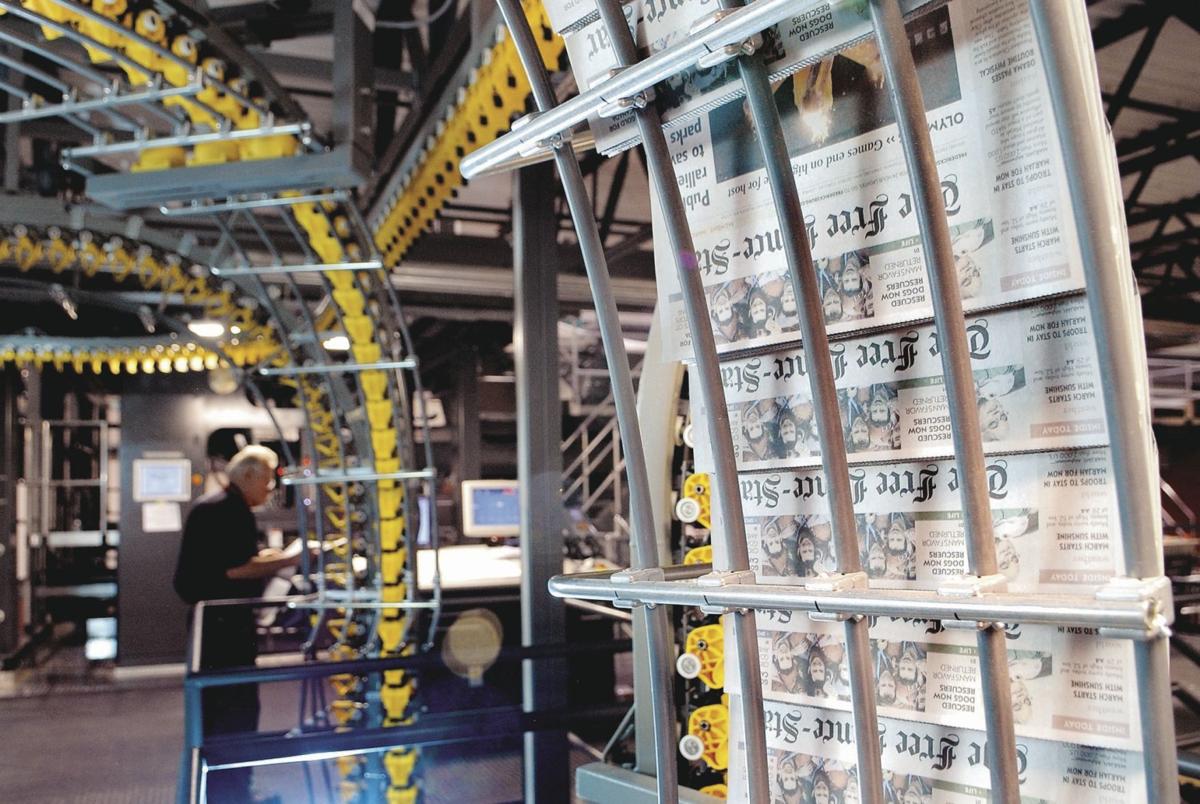 Lee Enterprises announced Friday that it will close its Print Innovators printing plant in Fredericksburg Aug. 1.
Printing of The Free Lance–Star will then shift to the company's press facility in Hanover County, a move Lee officials said would enhance the efficiency of the company's printing operations in Virginia. The newsgathering and daily delivery operations of The Free Lance–Star will remain based in Fredericksburg, with no interruption in service, said Bill Smith, president of The Free Lance–Star.
Print Innovator's employees and commercial customers of the 11-year-old facility on Belman Road were informed of the decision Friday evening.