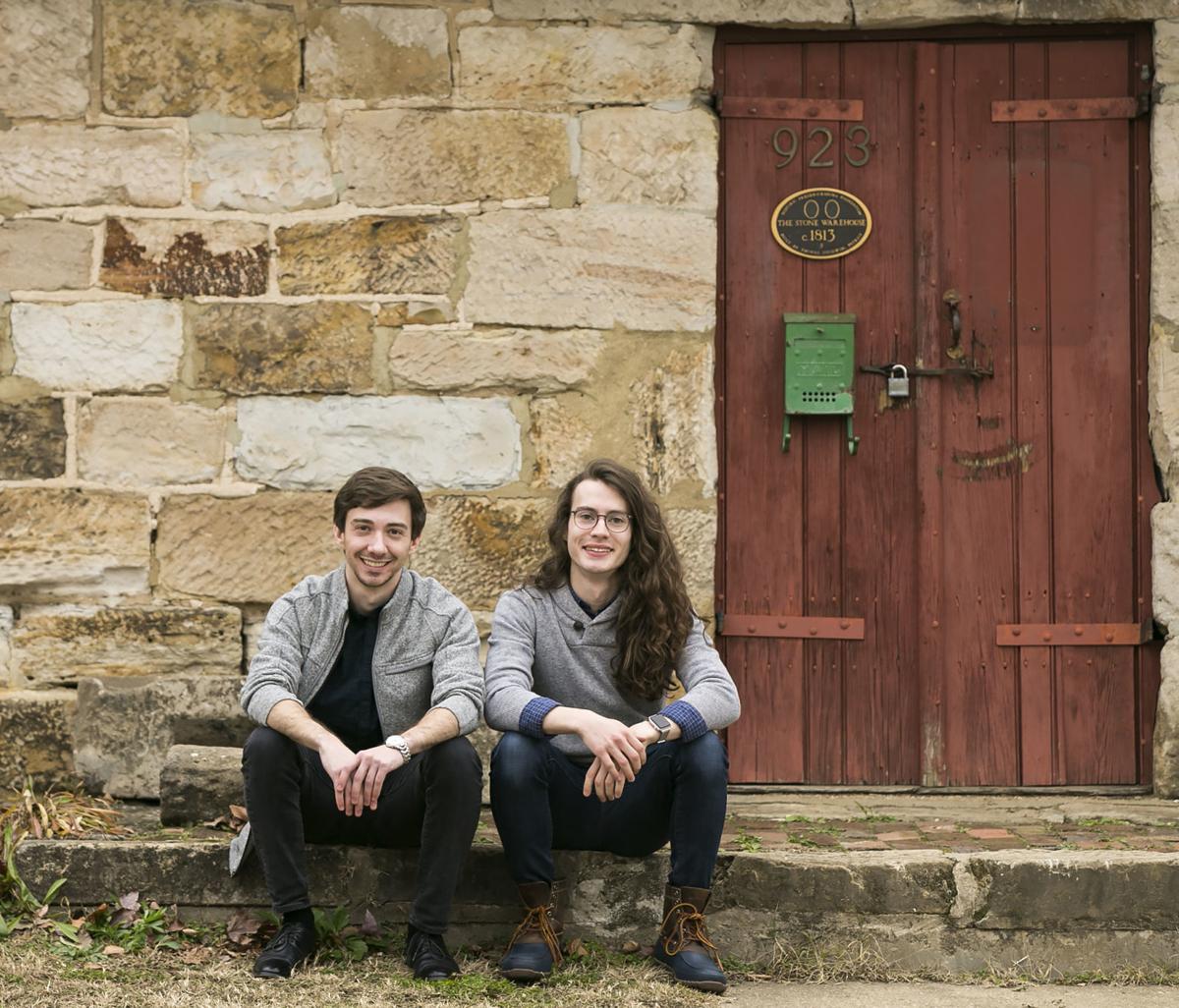 With Democrats poised to take control of the Virginia General Assembly in January, community member Sebastian Wicker and University of Mary Washington student Max Yarrow figure now is the time to restart a local chapter of NORML—the National Organization for the Reform of Marijuana Laws.
Fredericksburg NORML will hold a kickoff event Thursday from 6–8 p.m. at Spencer Devon Brewing in downtown Fredericksburg.
"The war on drugs is not working. Mass incarceration is not working. We want to focus on harm reduction and advocate for a healthier, more efficient commonwealth," said Yarrow, a music major at UMW who also has established a campus chapter of NORML, which is recognized by the Office of Student Activities and Engagement.
Fredericksburg had a NORML chapter, but it fizzled out about five years ago because of lack of membership, said Wicker, who lives in the city and also serves on the board of directors of Virginia NORML, the statewide organization.
"With a decriminalization bill already pre-filed in the General Assembly [SB 2, introduced by Sen. Adam Ebbin, D–30th], we decided it would be beneficial for Fredericksburg to have a chapter," Wicker said.
Ebbin's bill would decriminalize simple marijuana possession and provide a civil penalty of no more than $50, as opposed to existing laws, which impose a maximum fine of $500 and a maximum 30-day jail sentence for a first offense and makes subsequent offenses Class 1 misdemeanors.
Wicker, who owns LTF Consulting, a business that helps clients navigate the legal marijuana industry, said decriminalization should be the first step in the reform of marijuana laws. Next is expungement—the sealing of marijuana-related arrest and criminal offense records—followed by full legalization.
"Legalization is important because of what it does for the economy," he said, citing potential local tax revenue from new businesses.
According to the 2019 Marijuana Business Factbook, a market research resource for the marijuana industry, the economic impact of legal marijuana could reach $77 billion in the U.S. by 2022. The marijuana industry employs five times as many people as the coal industry, according to a study by cannabis market research firm New Frontier Data.
In one Colorado county where cannabis became legal in 2014, the industry contributed $58 million to the local economy, resulting in $35 million for local roads, services and schools, a study by Colorado State University found.
Wicker said universities such as Mary Washington should consider how they can prepare students for jobs in the legal cannabis industry.
"It's very fast-growing," he said, citing the demand for nurses to operate medical dispensaries and jobs in pest control for legal growing operations.
Washington, D.C., and 11 states—Alaska, California, Colorado, Illinois, Maine, Massachusetts, Michigan, Nevada, Oregon, Vermont and Washington—have adopted laws legalizing marijuana for recreational use.
Medical marijuana is legal in 33 states. Virginia is one of 17 states where marijuana is illegal, though CBD oil, which is extracted from the cannabis plant, is legal in some forms.
Wicker and Yarrow said NORML's acronym reflects its goals.
"We're trying to normalize the use and users," Yarrow said. "To help them feel more comfortable and less judged."
Clinical studies have shown that marijuana may help with sleep, depression, anxiety, pain relief, epilepsy and nausea, and may stimulate appetite in patients with AIDS, cancer or anorexia.
"Cannabis is an answer to many things for some people," Wicker said.
Opponents of legalization worry the health benefits aren't fully understood, and that there may be dangers to marijuana use. A 2015 study by Northwestern University found that teens who smoked marijuana daily for at least three years performed poorly on long-term memory tasks.
Studies have also found that the number of automobile accidents increased in states that legalized marijuana.
Fredericksburg NORML's leaders say legalizing marijuana will allow for more study of its potential health benefits or dangers.
"It has been used medicinally for thousands of years," Yarrow said.
Wicker and Yarrow said legalization will also spur further research and development into more efficient ways to grow marijuana and measure its presence in the body, addressing opponents' concerns about the environmental effect of marijuana operations and how it can be policed to prevent marijuana-related car accidents.
"We're getting there," Wicker said. "You don't work these things out by not allowing it. The onus is on us to create better, more efficient ways."
He added that Colorado has seen a 6.5 percent decline in opioid-related deaths since marijuana was legalized in 2014.
Those findings, from a 2017 study by the University of North Texas Health Science Center, suggest a correlation between recreational marijuana use and fewer opioid deaths.
With the UMW campus chapter of NORML, Yarrow hopes to create a new sanction for students who violate the campus drug policy.
Yarrow said the current punishment for cannabis use and possession on campus—30 to 50 community restitution hours, disciplinary probation for at least for the remainder of the semester, an online education course and an essay—is not appropriate.
Yarrow, fellow students and a member of the teaching faculty are working with Ray Tuttle, director of the UMW Office of Student Conduct and Responsibility, to rewrite the campus drug policy.
"We are hoping to create a sanction that is more appropriate for our students and more reflective of changing laws, attitudes and knowledge about cannabis," Tuttle said.
Fredericksburg NORML wants to start conversations about the benefits of legalizing marijuana and create a space for people to ask questions.
"Your voice definitely matters," Wicker said. "Implementation matters."
"You can't go wrong with cannabis," he added.
Adele Uphaus–Conner:
540/735-1973
@flsadele
Get local news delivered to your inbox!
Subscribe to our Daily Headlines newsletter.