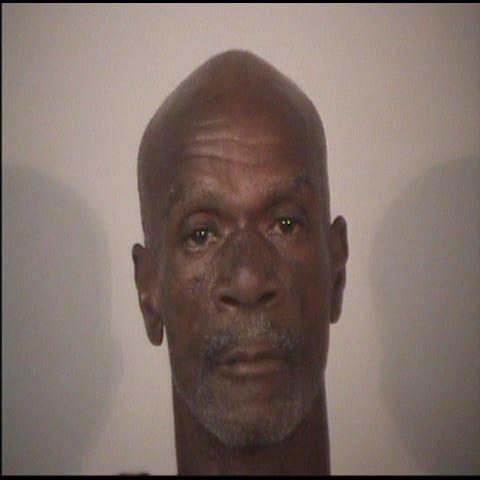 A 54-year-old man who robbed a woman at knifepoint and threatened to bomb a pair of houses and a business in July said he has had a drug problem most of his life and asked the judge for a lighter sentence than state guidelines suggested.
The plea didn't work for Michael Blake, who already had convictions for bank robbery and malicious wounding before he went on a July crime spree in Fredericksburg. He said the crimes were spurred by his need to pay for his cocaine habit.
He was sentenced Wednesday in Fredericksburg Circuit Court to 35 years in prison, with all but 17 years suspended. The sentencing guidelines suggested a maximum of 18 years and seven months.
Blake was convicted in September of robbery with a deadly weapon, extortion, threatening to burn or bomb, abduction and possessing an explosive device or firebomb. Other charges were dropped as part of a plea agreement.
In court, Blake said he didn't plan to rob the first victim. He said he was high on cocaine and from drinking about a dozen beers.
"Everything spiraled out of control," Blake said, adding that he doesn't remember the later threats.
On July 16, Blake, wielding two large knives, confronted a woman as she was walking toward her garage on Bridgewater Street. He forced the woman into the garage, pushed her to the floor and grabbed a cord as if he were going to wrap it around her neck. The victim started kicking Blake, who then grabbed her purse and asked what was in it. She told him to take it and he fled.
The knives and the purse were later recovered near the city canal path, but her wallet was not found.
Using security video and witnesses, police targeted Blake as a suspect, but he committed another pair of crimes before being arrested.
On July 25, Blake poured gasoline in the bathroom at the Valero gas station at 501 Jefferson Davis Highway. He left a card addressed to the attendant on duty, threatening to burn down the business if he didn't receive $300 in cash, money orders and gift cards.
The card also warned that, "If the police show up, sorry for your loss."
The next day, residents at homes on Charles and Ferdinand streets found similar cards. The cards demanded money, with a threat that the houses would be set on fire if the residents didn't comply.
Blake left no directions in the notes explaining how the residents were supposed to pay the ransoms, but he did pour gasoline near the homes. At another home, a resident found several copper pipes jammed into the ground and stuffed with leaves. Nothing exploded and no one was hurt.
Blake was arrested July 26 at a home on Charles Street.
In court Wednesday, Blake said he "messed up real bad" in committing the crimes and said he needs to be watched when it comes to controlling his drug addiction. He said he accepted responsibility and knew he was going to prison again.
Blake added that he was hurt when he read the impact statements by his victims: one can't sleep without thinking about the threats and another who can't go outside without a fear of being attacked.
In arguing for a lighter sentence, defense attorney Patricia Bolen said Blake was remorseful and took responsibility, something new sentencing guidelines take into account.
Prosecutor Justin Witt said the crime wasn't Blake's "first go-around" as a criminal, pointing out a 1993 armed bank robbery and a 2006 malicious wounding conviction that led to lengthy prison sentences. Witt called Blake a "danger to the community" and that he "got a gimme" on the 1993 bank robbery, serving only 15 years out of a possible 40-year sentence.
The prosecutor asked for a longer sentence, saying the victims will live with the impacts their entire lives.
Before sentencing, Judge Gordon Willis acknowledged Blake for accepting responsibility. But the judge pointed out that Blake has already spent time in prison for violent offenses and yet he was in court again for more violent crimes, which are "just not going to be tolerated."
Scott Shenk: 540/374-5436