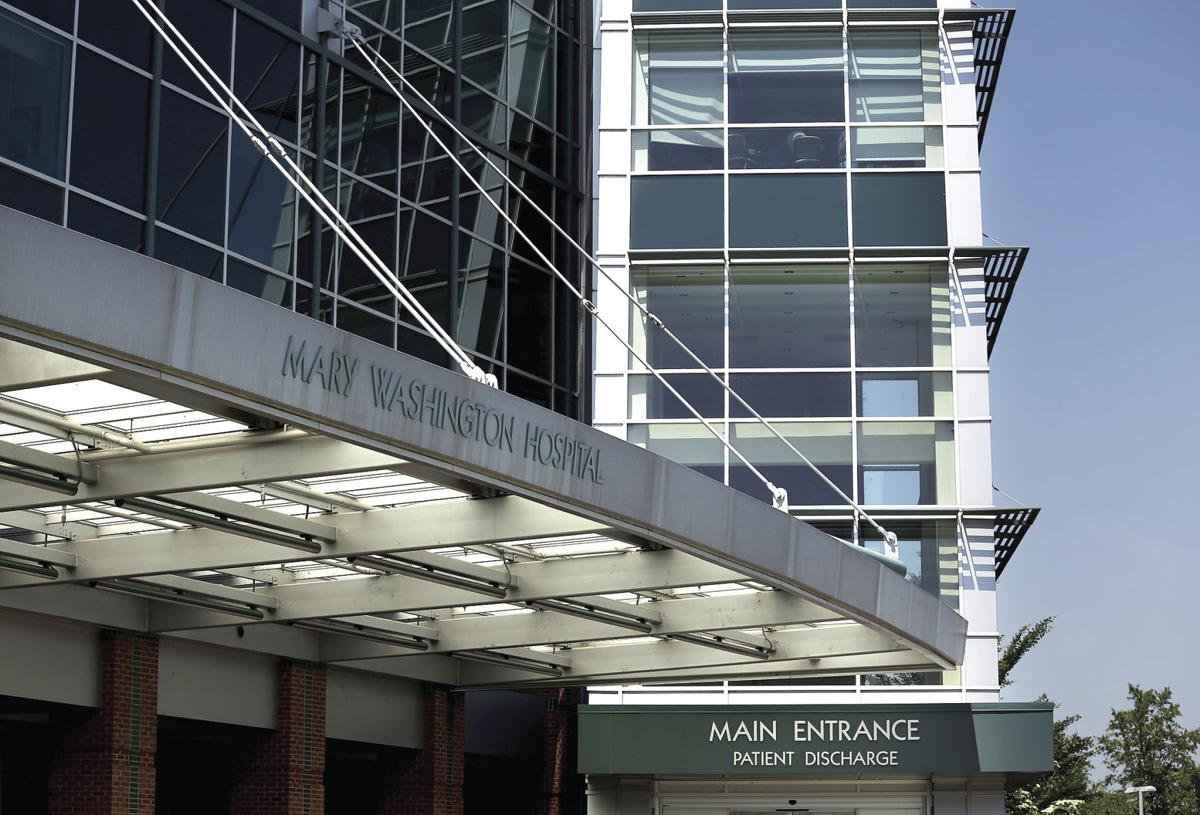 Mary Washington Healthcare is once again restricting visitors because of a spike in COVID-19 cases, according to a Thursday news release.
The new, "red" status will start Friday for MWHC's Fredericksburg and Stafford County hospitals.
In the release, Christopher Newman, chief operating and medical officer for MWHC, said the return to restrictions that had been in place earlier in the pandemic was made for the safety of staff and patients.
"COVID-19 cases have nearly tripled in the last week," Newman said. "We know that restricting visitation creates added stress for our patients and their loved ones. We made this decision knowing it is for everyone's safety. Our team is prepared to support our patients and their families in connecting through phone calls and video chats.
The hospitals averaged fewer than 10 COVID-19 cases per day at the end of July and early August, but by "late last week we had over 30," spokeswoman Lisa Henry said in an email. "This weekend we had 77 inpatients. [Thursday] we have 64, with six waiting on testing confirmation."
The are exceptions for visitors:
Minor patients are allowed two caregivers (parent or guardian), with one allowed inside the facility at a time.
Patients with disabilities can have one caregiver with them.
Patients giving birth are allowed one visitor.
Clergy are allowed brief visits.
In some cases, "compassionate care visits" may be approved by staff.
The MWHC hospital system's virus patient load mirrors the state and region spike in cases.
In its Thursday update, the Virginia Department of Health reported 4,255 new COVID-19 cases and 18 more deaths statewide, pushing Virginia's total cases to 774,097 and deaths to 11,879 since the pandemic started.
The Rappahannock Health District—Fredericksburg and the counties of Stafford, Spotsylvania, King George and Caroline—reported 131 new cases and one death on Thursday. The person who died was a white woman in her 80s from King George. The district has reported 305 virus-related deaths since the pandemic started.
The district's case increase Thursday was lower than recent days, with more than 200 reported on Tuesday and Wednesday. Monday's number of new cases, which included the weekend, was 475.
The district topped 1,000 total COVID-19 hospitalizations on Aug. 24. As of Thursday, 1,031 people have been hospitalized with the virus in the region, according to health department data.
Scott Shenk: 540/374-5436