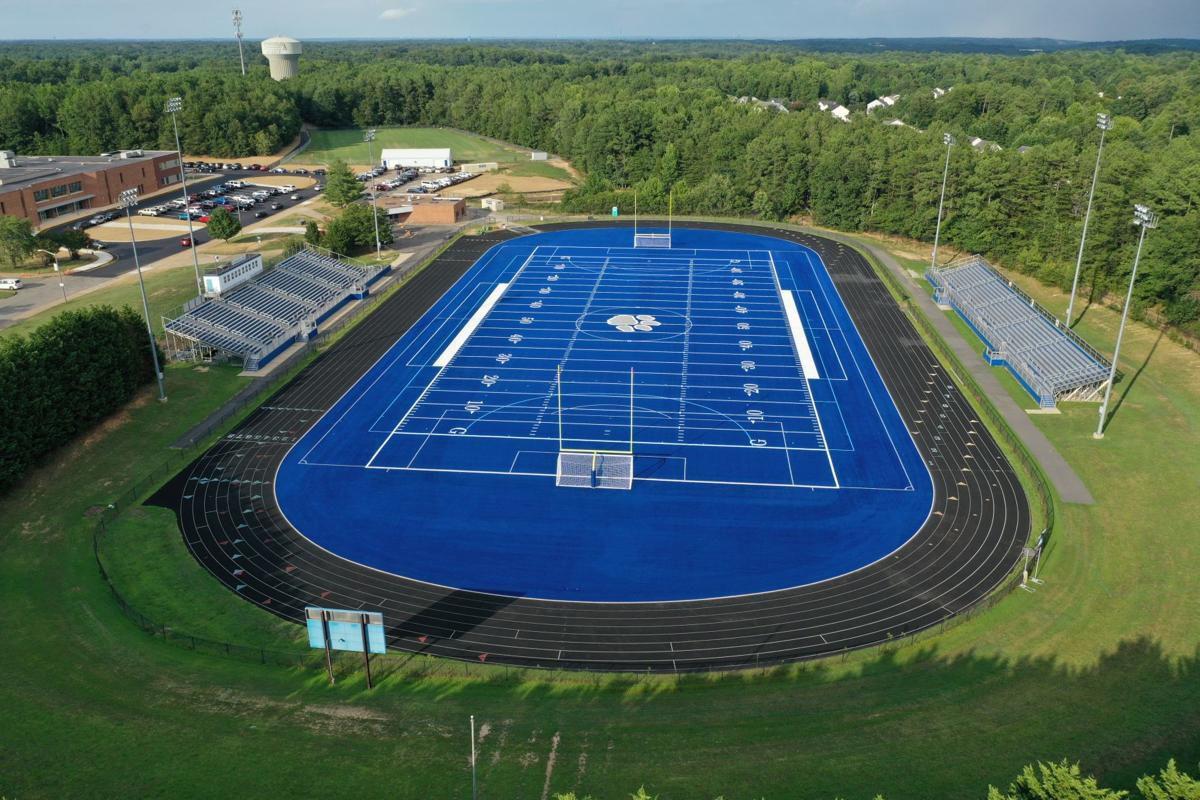 The Spotsylvania County School Board has approved contracts for the installation of artificial turf fields at Riverbend and Massaponax high schools.
The motion to approve the projects, which will cost $1.18 million and $1.19 million, respectively, was supported Monday night by all board members except Lee Hill District representative Lisa Phelps. Livingston District representative Kirk Twigg was absent.
Phelps cited concerns about the cost of the project, which is higher than the $800,000 estimate for artificial turf at each of the county's five high schools that was approved by the board in the January 2019 Capital Improvement Plan.
Courtland High was the first to get a turf field. Chancellor High is scheduled to get one before next fall and Spotsylvania High School is set to get one in fiscal year 2021.
Shawn Hockaday, director of maintenance, said the higher cost is for a safer, more environmentally friendly product that includes a shock-absorbing pad underneath. The quoted price also includes removal of dirt from the existing fields at Riverbend and Massaponax.
"I want to be sure people understand you can get a field for $800,000 but it's not a field I would recommend, or that we could allow students to play on in good conscience," Hockaday said. "To get the quality field we want to be able to install, it's over $1 million."
Hockaday said money left over in the Capital Improvement Project fund from other projects that came in under budget will cover the additional cost of the turf fields.
Phelps also mentioned the $600,000 payment for installation of an artificial turf at Courtland High School that was stolen from the county in a phishing scheme earlier this year. About half of that was recovered in August, according to Virginia State Police.
"How are we making up for the $300,000 that was lost?" Phelps asked Monday.
Baker said it "appears" that more of the stolen money has since been recovered.
"Between what has been recovered and what will be recovered and insurance, we believe that in the end, all of those funds will be fully restored," he said. "I'm confident that we won't have anything to make up."
Phelps said non-allocated Capital Improvement Fund money could go to other projects, such as repaving the Massaponax High School parking lot or replacing the cafeteria ceiling at Thornburg Middle School.
Berkeley District representative Erin Grampp said those maintenance projects will be addressed under the approved Capital Improvement Plan.
According to the plan, the Massaponax parking lot is scheduled for repaving in fiscal year 2022, which begins July 1, 2021.
Roof replacement is scheduled at Thornburg Middle School this fiscal year, which began July 1.
Adele Uphaus-Conner:
540/735-1973
@flsadele
Get local news delivered to your inbox!
Subscribe to our Daily Headlines newsletter.