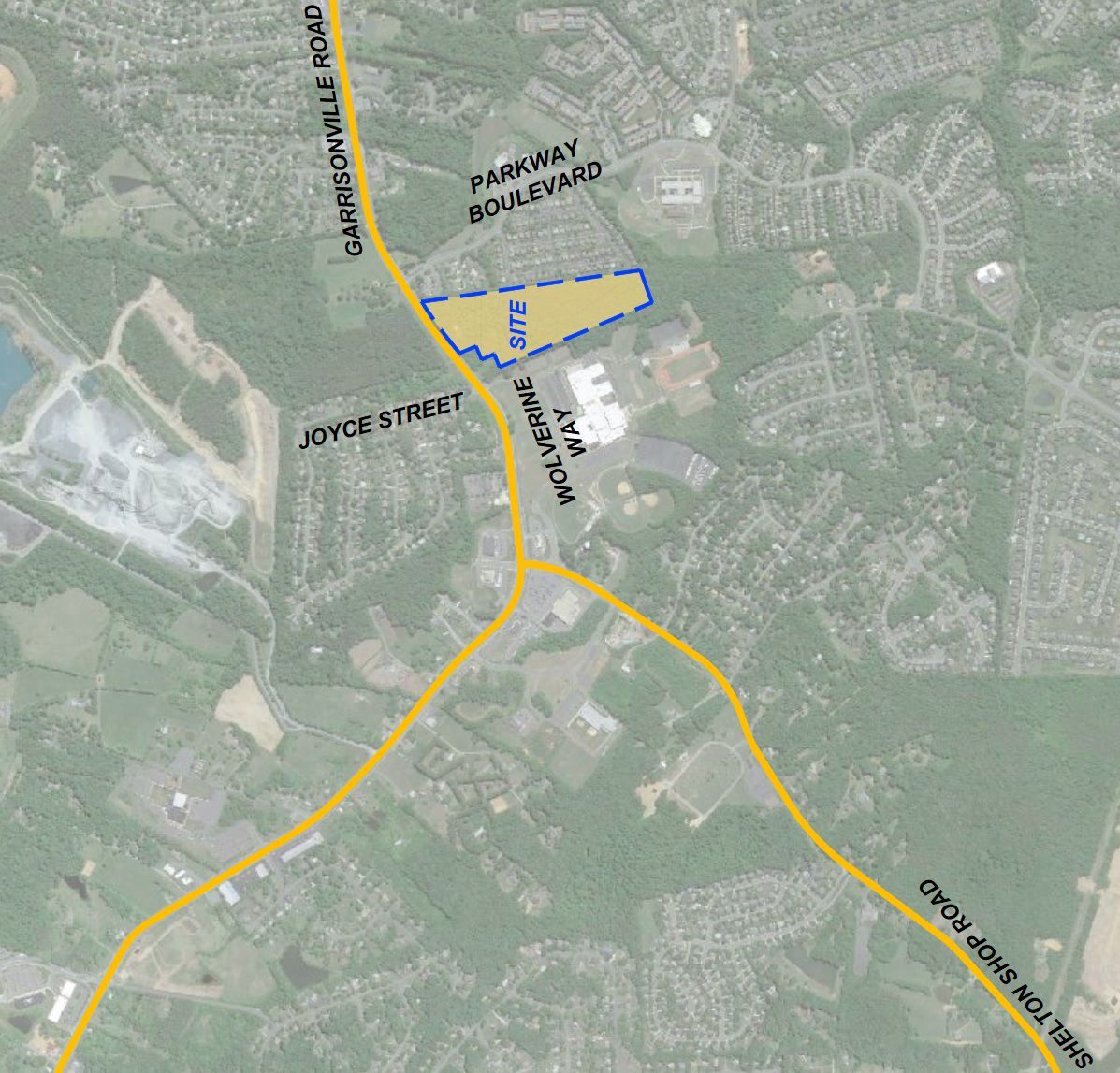 The owners of property being cleared on Garrisonville Road say three new restaurants and a car wash are coming soon.
Patriots Crossing is situated on 23 acres adjacent to North Stafford High School. Donn Hart, owner of Virginia Properties, owns and manages the site.
Hart said work will begin in about four weeks to build a 10,000-square-foot multi-tenant structure that is slated to house Basilico New York-style delicatessen, Sean's Smokehouse Barbeque, and Crav'n Chick'n restaurants.
"The car wash will be started in the next couple of months, and the third 20,000 square foot mixed-use building will be built at the beginning of next year, along with a self-storage building," said Hart.
Hart said the mixed-use building will house medical offices and retail outlets. He said the restaurant building could take up to a year to complete.
"I don't believe our users at Patriots Crossing are going to add any additional traffic to Route 610," said Hart. "This is a small, neighborhood community commercial development that the residents of that immediate area can enjoy. I'm not creating more traffic."
According to Andrew Spence, director of community engagement for Stafford County, the Garrisonville Road Project is third on the Fredericksburg Area Metropolitan Planning Organizations' Smart Scale project list.
Spence said the goal of that project is to widen approximately 1.4 miles of Garrisonville Road to a six-lane divided roadway between Eustace and Shelton Shop roads. The wider, new roadway will include a concrete median with sidewalks for pedestrians. Spence said at a project cost of approximately $52.7 million, the county submission includes a request of $26.3 million of Smart Scale funding.
James Scott Baron: 540/374-5438
Get local news delivered to your inbox!
Subscribe to our Daily Headlines newsletter.