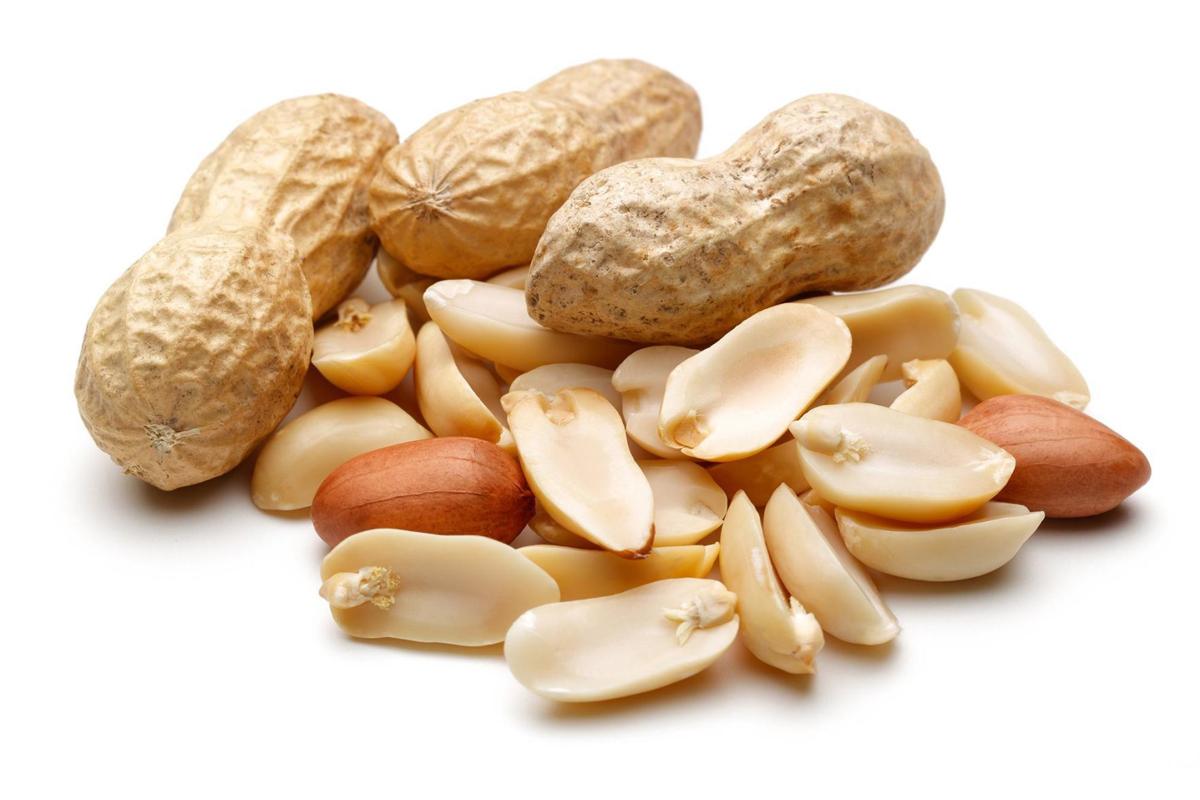 While the first drug approved for children with peanut allergies offers an option for patients and their families, Fredericksburg allergist Dr. Andrew Kim wants them to know that it won't eliminate the problem.
"This is absolutely not a cure, that's the bottom line," said Kim of the Allergy & Asthma Center of Fredericksburg. "The way it's being presented in the media, that's something a lot of people might misunderstand."
The U.S. Food and Drug Administration recently approved the use of Palforzia for children ages 4 to 17. It's designed to lessen allergic reactions that may occur when a child accidentally is exposed to peanuts, the FDA says.
Taking it doesn't mean those allergic can start eating peanut butter and jelly sandwiches or going nuts over Reese's Pieces.
However, if children can build up enough tolerance to eventually withstand the equivalent of two peanuts without breaking out in hives, their parents might be able to relax a little, Kim said.
"Then, maybe they don't have to worry about reading every label … or accidental ingestion," he said. "And they might be more free to [let their children] do things like maybe sleepovers."
That's why Kim—the only local allergist to respond to inquiries from The Free Lance–Star—views the new medicine as "a big deal. Everyone's concerned about peanut allergies."
The number of children with peanut allergies has tripled in recent decades and totals about 2.5 percent of the pediatric population, according to a 2018 study by the American Journal of Managed Care.
They're the most common—and severe—allergy treated at the Spotsylvania Regional Medical Center, said Dr. Jayson Tappan, medical director of the emergency department.
"We see peanut allergies a couple times a week here," he said.
Allergic reactions are caused when the body's immune system, which normally protects people from germs, mistakenly responds to the food as if it were harmful, according to the Centers for Disease Control. Reactions can range from a rash and itching to the full-blown onset of anaphylaxis, in which blood pressure drops, airways narrow and vomiting ensues.
Palforzia isn't a newfangled drug to combat allergies, but a precise measurement of peanut protein. Patients who are considered eligible for the treatment start off with an initial dose in the allergist's office.
If there's no reaction, they take Palforzia at home for several weeks. The drug is a powder than can be mixed in with foods.
Doses are increased in 11 stages over the course of several months, and the first dose in each step-up phase is given in the doctor's office so the patient can be monitored. There's always the risk of a reaction, the FDA says, but the highest risk is each time the dose increases.
That concerns Cindy Gegeshidze, whose two sons are allergic to peanuts and tree nuts. If either of her boys accidentally ingested a peanut, she knows what to do: treat him with epinephrine (also known as the EpiPen) or take him to the emergency room.
The King George County mother wonders how the ongoing treatment would affect such a reaction. Would it be delayed? Would the symptoms be lessened or made even stronger?
"There's still a lot of things to weigh and look at," she said, "and at this point in the game, I'm not jumping at it."
Kristin Kirkpatrick, a Spotsylvania County mother whose two sons have the same allergies as Gegeshidze's boys, wonders about the practicality of adding another medication to the daily regimen. Her 9-year-old, Reid, uses an asthma inhaler twice a day, and she constantly reminds him about it.
"It's a daily struggle," she said.
Her older son, Aaron, who's "12 going on 25," also is allergic to milk and eggs, and Kim suggested a similar process to build up his immunity to those foods. The treatment required him to eat a special bread or muffin regularly, and Aaron didn't want it.
He said he was so used to not having those foods, and he didn't like them anyway.
"I fear he might just be set in his ways," she said.
Kirkpatrick does like the idea of a medicine that could eliminate a major reaction, if her children were accidentally exposed, but she also believes it's vital for them to fend for themselves in this nutty world. That's why she's always kept peanut butter and similar products in their house.
"I wanted them to have the exposure and know it was near them," she said. "In the real world, they have to stay away from it, they have to learn to check labels and not eat anyone else's food at lunchtime, and when in doubt, ask an adult."
Kim suggests that parents consult with their allergist about the treatment, which clearly "is not for everybody." Those who have uncontrolled asthma or have had severe anaphylactic reactions requiring hospitalization and multiple doses of epinephrine are not eligible, he said.
Cathy Dyson: 540/374-5425