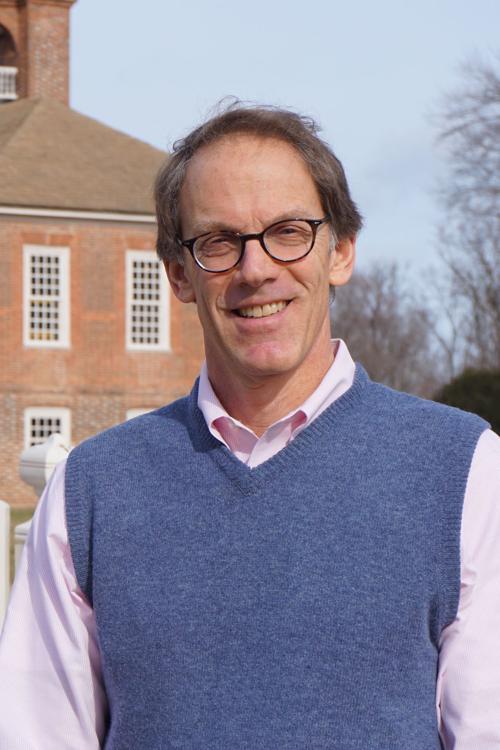 When I first met John Bacon a year or so ago, the articulate and accomplished new president of Stratford Hall was still getting his feet on the ground.
But even then the executive who'd put in 28 years in leadership positions with Colonial Williamsburg had reached a handful of conclusions.
He spoke of the serious need to bring more visitors, donors and history-seekers to the historic home of the Lees of Virginia. He also suggested that with some 2,000 acres, the plan for Stratford Hall might well include new attractions to better tell the stories of the people who called the Westmoreland County plantation home.
Bacon, who served as Colonial Williamsburg's first in-house legal officer and then went on to supervise everything from marketing to fundraising, was nice enough to give me a more detailed Stratford Hall update when we sat down together a few weeks ago. He said his first two years have been a bit like "peeling back the layers of the onion," finding things that need attention.
"When I began talking to the board, I'm not sure anyone had ever put the full scope of needs and challenges before them," he said. "Where historic sites find themselves today is a world where all need to find new and relevant ways to increase the appeal and bring more people to our site. It's a great challenge."
He said that what worked in the old days—simply opening the doors and giving traditional tours of great historic houses like Stratford Hall—just won't work now.
"Our core asset is history," he said, "and the question is how do we make a visitor experience here that shares that history in a compelling and interesting way."
Bacon said that before the staff can fully embrace that future, Stratford Hall needs to complete a number of unfinished projects. So this year's goal is completing those, with the "priority being anything that directly affects the visitor experience."
Bacon hopes to make a serious push to finish the restoration work on the main floor of the great house. That's been going on for more than a decade, paid for by an eight-year capital campaign that raised $17 million.
"One of the interesting things about historic restoration is that even in these homes that are 200 to 300 years old, we're still learning new things about them" he said. "But the flip side of that can be a tendency to keep doing that research and learning, but not showing the impact of that and getting it finished."
He also wants to replace the roofs on five buildings surrounding the great house.
Another project is installing—with the assistance of the Garden Club of Virginia—a new historically accurate garden to the east of the house, with herbs, flowering plants and lots of color.
Bacon wants to repair a damaged mechanism in the grist mill to get it working again, to be followed, as money allows, with improvements to the area around the dam, roadway and beach near the mill.
There are a lot of deferred maintenance projects that need to be completed, but not all the projects are structural. Bacon hopes to add staff in spots that relate to the visitor experience, from a new hospitality coordinator to oversee the onsite restaurant and food options, a staffer to rebuild the site's wedding business and personnel to handle marketing.
Finally, he wants to do everything possible to tell the stories of everyone who lived at Stratford Hall—especially the slaves who built and maintained the estate.
"I think this is a really distinctive opportunity, as we've done a lot of research in this area but haven't brought that to ground yet," said Bacon. "We have the enslaved community here that served the family that, among other things, produced the most prominent leader of the Confederacy. That's a story no one else has to tell."
Bacon noted that while it will take time to create a comprehensive program of that interpretation, he believes there are things that can be done right away to put some stories out there.
"It can be in the grounds around the house, inside the house as part of the tour," he said. "I want any kind of programming—whether it's a daily interpretation or created for a special event—to be in context within the history of Stratford Hall, tying back to what happened here, what this place is about."
Bacon wants Stratford Hall's guiding principal to be sharing history in a way that's true to the past.
"There's already such a depth and range of feeling about the Lees, including a lot of misunderstanding of Robert E. Lee, that we need to be mindful of that, respectful of that," he said. "I want to tell this story as accurately and authentically as we can … we need to share who he was, what he did, what he actually thought and stood for, in the context at 1860."
Sounds to me like Stratford Hall has a busy year ahead.
Get local news delivered to your inbox!
Subscribe to our Daily Headlines newsletter.