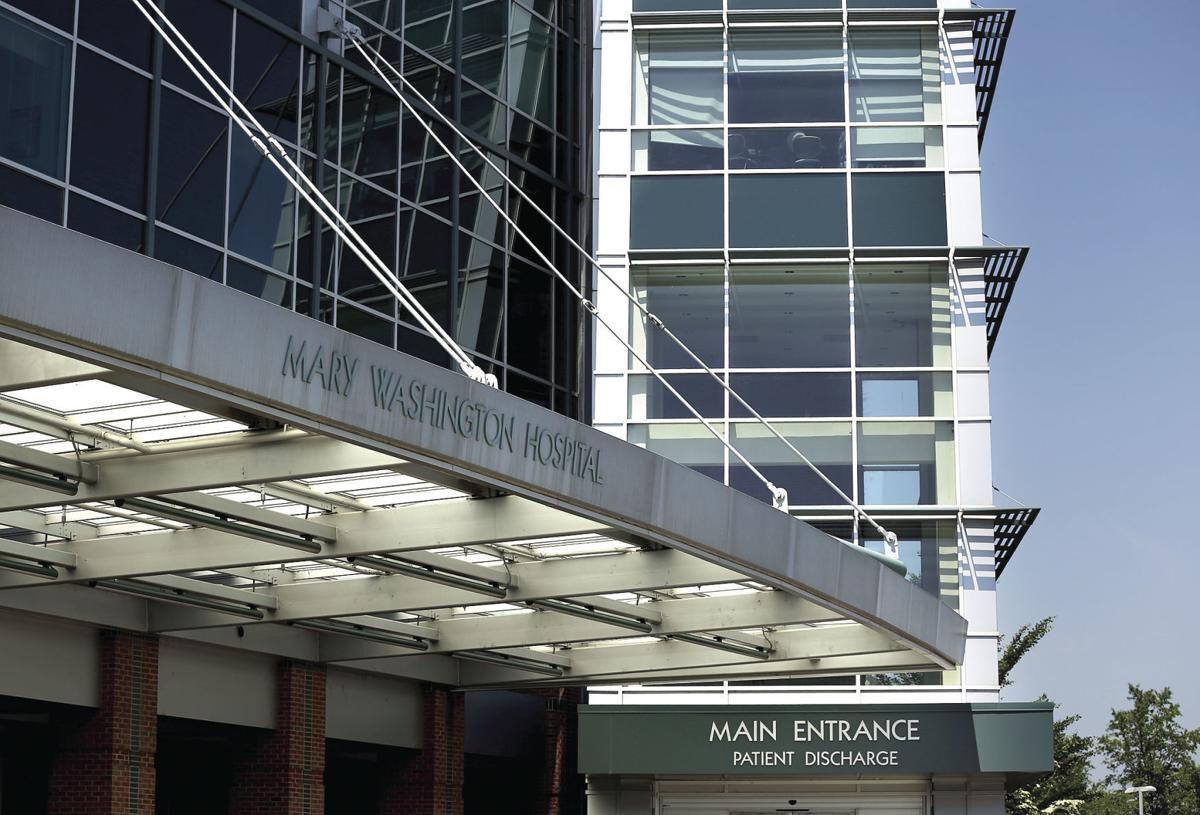 The diagnosis of breast cancer was bad enough for Deborah Carey, but it was followed by news that the doctors treating her are no longer in her insurance company's network because of a contract dispute.
As she recovers from surgery to remove an aggressive and fast-growing tumor, she's also got to check out cancer-treatment centers in other localities to determine where she'll go for radiation and, if needed, chemotherapy.
"This whole process is so stressful and then to have to add the unknowns of my insurance on top of it is just cruel," said Carey, who lives in Falmouth with her husband, Michael.
The Careys are among an estimated 15,000 people in the Fredericksburg area who have Cigna health insurance, which ended its contract with Mary Washington Healthcare on Sunday. That means they'll have to find other providers or face higher out-of-network costs—if that's an option.
Last week, Carol Weissman of Fredericksburg learned her physical therapy office "was instructed to not see anyone with Cigna," she said. "This would lead me to believe that they would not even submit the claim for you, even if you wanted to pay the 'out-of-network' charges."
Eric Fletcher, vice president of Mary Washington Healthcare, said providers are calling Cigna members "to inform them that we are no longer in network and their financial obligation will be more based on their Cigna plan." He said appointments for Cigna patients were not being canceled.
Cigna and Mary Washington Healthcare had been negotiating since last fall over money, and each pointed the finger of blame at the other.
Fletcher said Cigna proposed reducing its payments for hospital services by 30 percent. After losses from the pandemic and additional costs to run a daily vaccination clinic, MWHC could not sustain decreased payments, Fletcher said.
Cigna said it would like to keep the health care system in its network "but not with the high rates and increases they are demanding from our clients and customers," said Holly Fussell, communications senior adviser for Cigna. "They are refusing to negotiate rates that would keep health care affordable for Cigna customers."
Cigna provides health insurance in 10 states and covers many federal employees, including Michael Carey, who is retired from federal law enforcement. He just had surgery to rebuild his sinuses and isn't sure if his follow-up visits will be covered through Cigna as part of its "continuity of care" offering. Patients must apply in writing and then be approved for the coverage, which is good for 90 days.
That timeframe probably won't cover all the treatments Deborah Carey will need. She's contacted SAMBA, a nonprofit association that works on behalf of federal employees and their families. She said SAMBA will file the needed paperwork for her and is hoping the lab work from the surgery—including the pathology report on her tumor—will be covered under the continuity of care extension.
Carey found the lump in her breast the first week of May, then got the necessary tests—including a mammogram, sonogram and biopsy—and consulted with Dr. Darlene Blanchard, a Mary Washington Healthcare surgeon, within the span of three weeks.
In the meantime, she learned about the contract issue in a Free Lance-Star story and started wondering how it would impact her case.
Two days after the consultation, Blanchard's office called to say the surgeon could squeeze Carey in on Friday, the last workday before the contract expired.
"Dr. Blanchard went out of her way to open up space so she could see me, and that was a remarkable gift she gave me," Carey said.
Cigna clients were irritated that they weren't notified about the contract dispute. It expired over the holiday weekend, but there was nothing on Cigna's website Tuesday indicating Mary Washington Healthcare providers no longer are in Cigna's network.
Cigna hasn't "let any of their participants know about this change," said Mike Fassler, who lives in North Stafford. "It's not like I'm a new participant. My company has had Cigna as their only medical insurance provider for 15-plus years, so they're all my family uses."
Likewise, Mary Washington Healthcare—which includes two hospitals, a third emergency room, 40-plus outpatient facilities and more than 500 physicians—is all his family uses. Providers and specialists who were independent in the past "have been gobbled up" in recent years by the health care system, which includes two hospitals, a third emergency room at Lee's Hill, 40-plus outpatient facilities and more than 500 physicians who are part of the Mary Washington Alliance.
Weissman, who's getting physical therapy, said she's lived in Fredericksburg for 42 years, so she and her husband are both well-established with doctors in the area who know them and their medical histories. She has lower back issues, including four bulging discs and one slipped disc, and was distraught to learn last week that she "can no longer see my back specialist whom I have been seeing for over 14 years or continue with physical therapy at their office."
"This is very cold-hearted," she said.
Like Tim Manley of Spotsylvania County, Weissman sent letters and made phone calls to everyone she could think of, including Cigna's CEO. Manley, a social worker in Fairfax County for 25 years, also contacted former colleagues.
"I'm basically about to be cut out of medical care," he wrote. "I never thought I'd find myself begging for care when I need it most, but please take a minute and voice concern to Cigna. I do hope you are in health and well-covered by the insurance we spent our careers working for."
Cathy Dyson: 540/374-5425