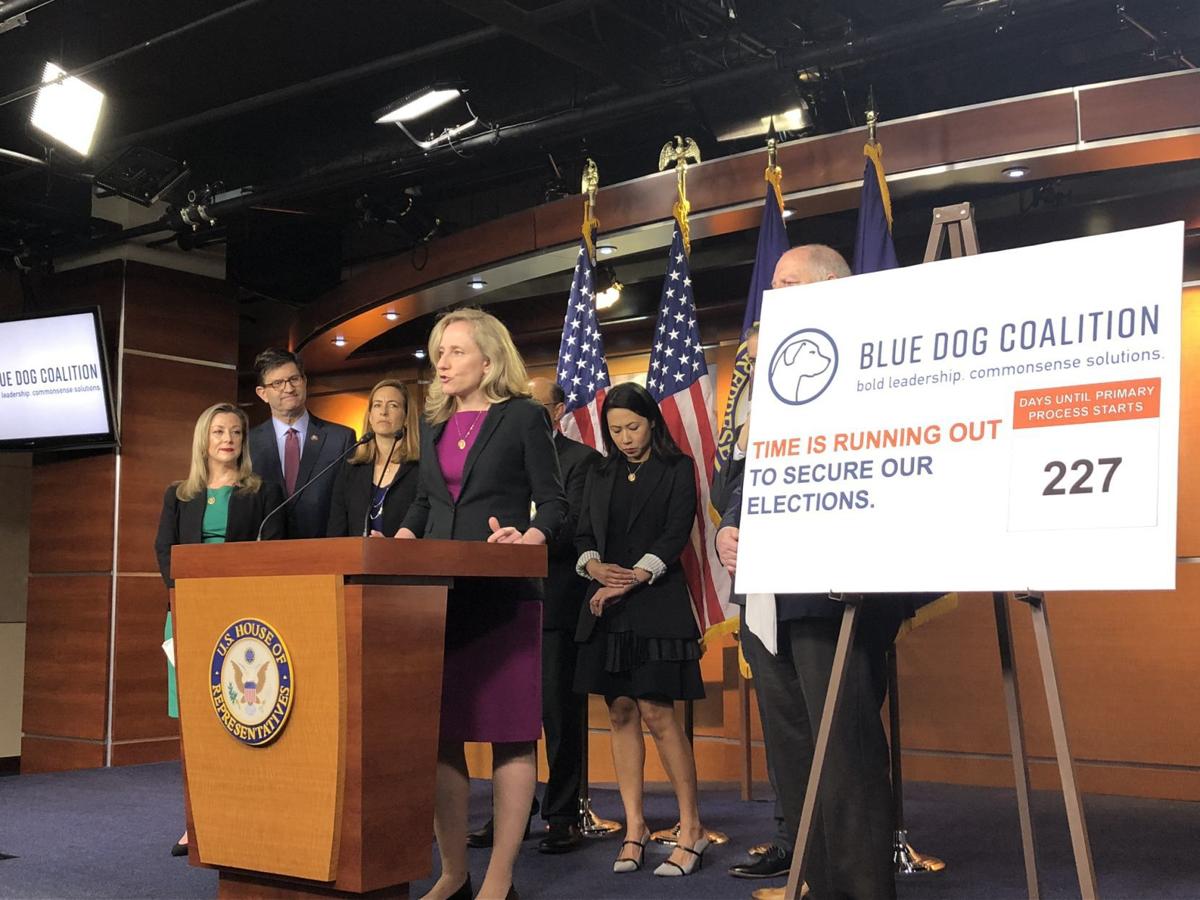 Trying to secure U.S. elections from foreign interference, the U.S. House of Representatives has passed the SHIELD Act, including Rep. Abigail Spanberger's proposal to boost transparency about online ads.
The measure, passed Wednesday evening, would require political campaigns to report contacts with foreigners to the FBI and the Federal Election Commission, outlaw handing private campaign information to foreigners, and bolster ad-reporting requirements.
The latter provision is the Central Virginia Democrat's addition, an amendment to the Stopping Harmful Interference in Elections for a Lasting Democracy Act that would strengthen disclosure requirements for online political advertising.
Specifically, her legislation would require online platforms to reveal whether an ad buyer is acting as the agent of a foreign government or foreign political party. It would require the identity of such foreign entities to be publicly disclosed.
At least seven countries have deployed disinformation on social media to influence a foreign country, according to a new report published by the University of Oxford. Experts expect those numbers to grow as the United States prepares for its 2020 presidential election.
In the past two years, Oxford reported that the number of countries engaged in disinformation campaigns has more than doubled, to 70.
Speaking Wednesday on the House floor, Spanberger explained why she is working to give Americans more tools to understand foreign influence campaigns, urging her colleagues to "safeguard the integrity of our elections—the bedrock of our democracy."
"As a former intelligence officer, I recognize the risks that these potential attacks—yes, attacks—pose as we head into next year's federal, state, and local elections," she said.
"There is a legitimate fear across our intelligence community that foreign governments will build on Russia's extensive information warfare strategy," Spanberger added. "Foreign actors—from Russia to China to North Korea to Iran—are eager to undermine the foundations of our democracy."
As 2020 nears, the United States must build resiliency against foreign interference on social media, she said.
Far cheaper and less complicated than other media, digital advertising makes an effective vehicle for propaganda, and can swiftly spread falsehoods, confusion, hate and division, the congresswoman said.
The SHIELD Act would require online companies to keep publicly available records about digital political ads, including their contents, target audiences, issues, and purchasers.
"Disclosure sheds light on corruption. It unmasks influence," Spanberger told fellow lawmakers. "And it stops our democracy from becoming vulnerable to foreign governments, non-state actors, and shadowy influence groups constantly working to distract and mislead the American people."
The Shield Act would also close loopholes that allow foreign nationals and foreign governments to spend in U.S. elections, and restrict the exchange of campaign information between candidates and foreign governments and their agents.
End Citizens United, a political action committee trying to alter the nation's campaign finance system, lauded Spanberger's amendment.
"From her first day in office and throughout her career, Rep. Spanberger has defended the integrity of our democracy and security of our country," said Tiffany Muller, the group's president.
The measure faces strong opposition among Senate Republicans. Majority Leader Mitch McConnell this week described it as an "attack on the First Amendment." The White House has threatened to veto the bill. Late Wednesday, it called its requirements "overly broad" and "unenforceable," and argued that current law adequately protects elections.
The measure's "ambiguous language would ensnare American citizens and entities acting in good faith in its web of requirements and prohibitions," the Office of Management and Budget said in a statement.
The White House stance came even as a House impeachment inquiry into President Donald Trump centered on stopping foreign interference in U.S. elections.
House Democrats are investigating whether Trump should be impeached for trying to pressure Ukraine's president into investigating Trump's political rivals, including former Vice President Joe Biden.