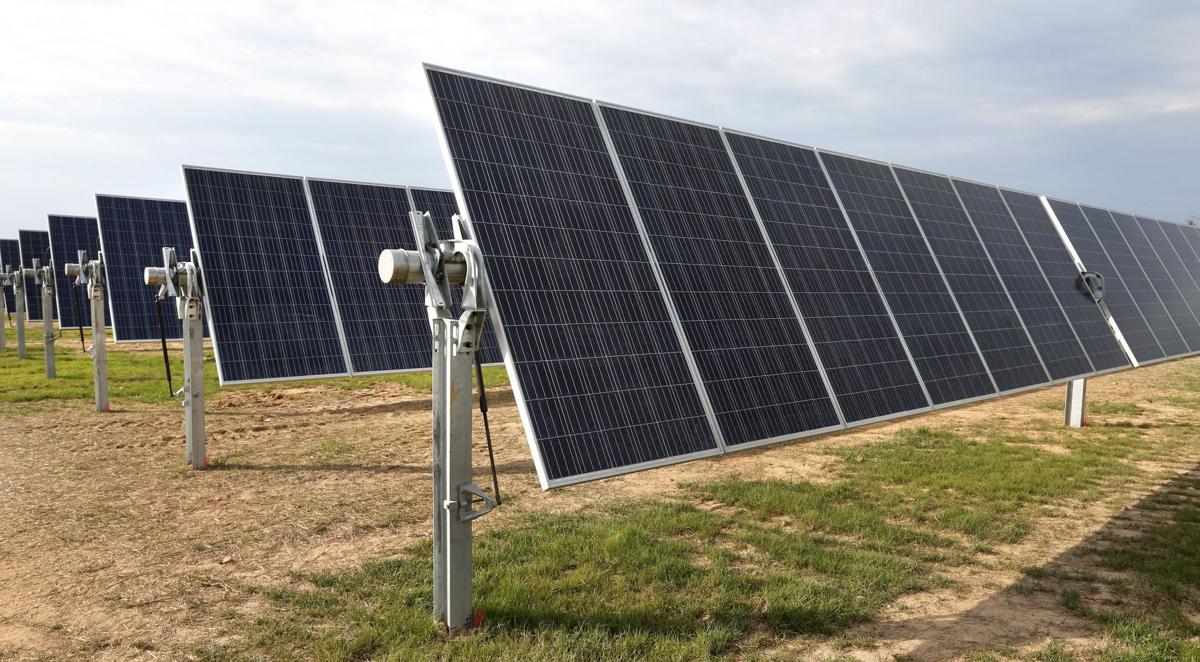 A massive solar farm proposed in western Spotsylvania County has cleared one hurdle, but has a few others remaining.
In a filing Wednesday, the State Corporation Commission signed off on Utah-based Sustainable Power Group's proposal to build an outdoor facility with 1.8 million solar panels off West Catharpin Road. In giving their conditional approval, the commissioners stated that the company bears the risk and must abide by regulations, which include paying for system upgrades to avoid potential impacts to rate-payers and adhering to environmental oversight.
Sustainable Power Group, also known as sPower, hopes to have the first phase of the solar-generating plant running by next June, according to documents filed with the state. But the proposal first has to meet several requirements.
The project needed the SCC certificate to move forward with its plans. It still must secure a special-use permit from the county.
The Spotsylvania Board of Supervisors has the final say and can require the company to meet certain stipulations, such as lessening the environmental impact. It must hold a public hearing on the special-use permit.
The 500-megawatt solar facility would be built in phases, eventually taking up a total of about 3,500 acres on the 6,000-plus-acre site.
The energy produced by the solar facility would be sold to companies outside Spotsylvania. Microsoft has already said it plans to purchase about half of the power from the plant.
Several public meetings have been held, in the county and in Richmond, and residents near the site have raised concerns over the proposal. The impact on the environment, including the aquifer and water supplies for residents, has topped the list of concerns.
In the SCC approval, the commissioners noted that the project should benefit the county by bringing in short- and long-term jobs and producing tax revenue.
Residents of Fawn Lake, which borders the site of the proposed solar plant, have banded together in pushing for answers to potential impacts of the project. Officials and attorneys with sPower have said it has handled bigger projects than the proposed Spotsylvania plant and that they are working with officials to make sure the project is beneficial.
Be the first to know
Get local news delivered to your inbox!