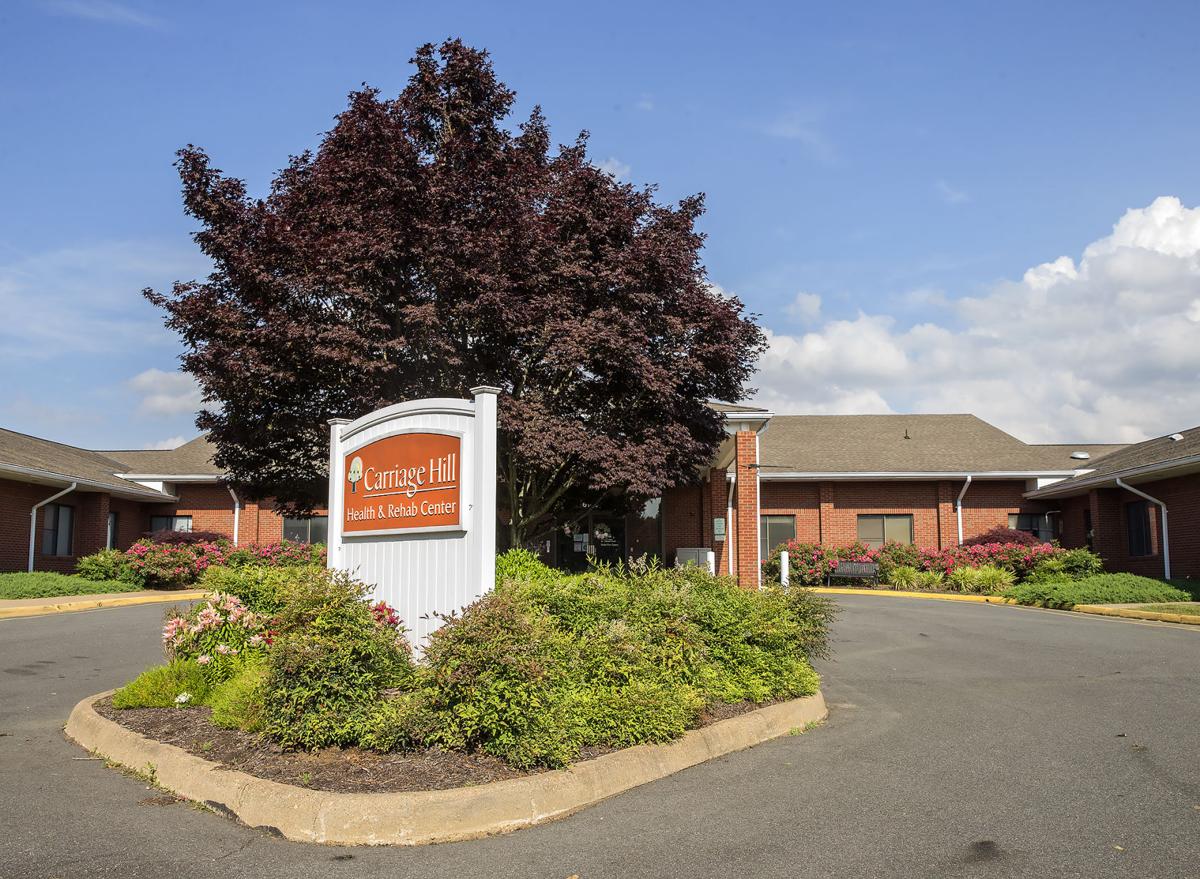 For months, Tom Henderson has been monitoring COVID-19 data in the Fredericksburg area and watching the steady growth of cases in Spotsylvania County, where he lives.
He assumed Stafford County, with its denser population and proximity to Northern Virginia, would lead the Rappahannock Area Health District with confirmed cases of the novel coronavirus. And it did, in the early going.
But then Henderson, whose age and chronic obstructive pulmonary disease puts him at higher risk for a serious illness, saw things change.
"Our county is experiencing an even greater number of cases than Stafford," he said.
Spotsylvania passed the 2,000-mark in cases over the weekend after leading the local count since the end of June. It reported 2,014 cases on Monday, compared with 1,869 in Stafford, even though Stafford's population is 12 percent higher than Spotsylvania's.
Estimates show Stafford has about 155,000 people and Spotsylvania has about 136,000.
Not only has Spotsylvania had more cases, but they've also been deadlier. The county has reported 39 fatalities from the virus—three times as many as Stafford's 13 deaths—and accounts for 60 percent of the 65 deaths in the local health district, which also includes Fredericksburg and the counties of Caroline and King George.
"It sounds like we are leading," said Gary Skinner, chairman of the Spotsylvania Board of Supervisors, who also has tracked the county caseloads. "Nobody wants to lead the pack, basically, when you have a virus going on of this nature."
The only category topped by Stafford is the number of people hospitalized with virus symptoms. Since March, 147 Stafford residents have been treated in a hospital for their symptoms, compared with 129 Spotsylvania residents, according to the Virginia Department of Health.
Spotsylvania's tally has climbed so high for the same reason that COVID-19 has wrought such a deadly toll on the planet. The most vulnerable—those in long-term care facilities—have been hit the hardest in the county, according to public health officials.
Of the 11 virus outbreaks at long-term care facilities in the local health district, six have occurred in Spotsylvania. They've resulted in 200 cases and 23 of the county's 39 deaths. One facility accounted for the lion's share of devastation: Carriage Hill Health & Rehab had 114 cases and 21 deaths.
By comparison, two outbreaks in Stafford have involved 37 cases and three deaths.
Both counties have a similar number of places to care for the elderly, who have reached the age they require extensive nursing care or simply no longer can live alone. There are eight long-term care facilities in Spotsylvania and seven in Stafford, according to the local health district.
As the past few months have shown, an outbreak can cause case numbers to explode. Local public health officials have employed "mitigation strategies" to help prevent such outbreaks from worsening, said Allison Balmes–John, spokesperson for the Rappahannock Area Health District.
At nursing homes and assisted living facilities, these include identifying cases quickly among staff and residents; "cohorting" or separating those who have confirmed cases away from the rest of the population; increasing the use of personal protective equipment; and restricting visitors to medical staff and workers.
Health district officials have consulted with local facilities on such measures for months. Early on, the district assembled a "strike team" of community partners to work with area nursing homes and assisted living facilities. Members of the team have been called upon to help test staff and residents for COVID-19, to take care of the sick if staff couldn't and to arrange for the mass transport of infected patients to area hospitals.
In early spring, the group also started regular communication with representatives from the area's 21 long-term care facilities to gauge their level of preparedness, staff and personal protective equipment, said Dr. Donald Stern, former acting district director.
Henderson is keenly interested in both community transmission and the status of local facilities.
"Aside from just trying to navigate through this pandemic, I am somewhat sensitive to the outbreaks at nursing homes," he wrote in an email.
His mother lived in such a facility in Northern Virginia, and she died on Feb. 18, 2020. That was about a month after COVID-19 officially entered the United States, but at that point, it hadn't become a household word.
The family didn't have an autopsy done, but as Henderson has reflected on her sudden illness and learned the same facility later had an outbreak that caused 30 deaths, he is "fairly certain that she died of complications that were brought on by catching undiagnosed COVID-19. Our family is still trying to process this loss."
When he hears about other outbreaks happening around him, he's reminded of the agony that his family experienced.
"It was frustrating, it made me angry, and I wished that any one person or organization that could have publicized some of the problems going on within these type of facilities could have done so," he said. "If some of these details could have been made public, then perhaps additional lives could have been saved."
Cathy Dyson: 540/374-5425
Get local news delivered to your inbox!
Subscribe to our Daily Headlines newsletter.