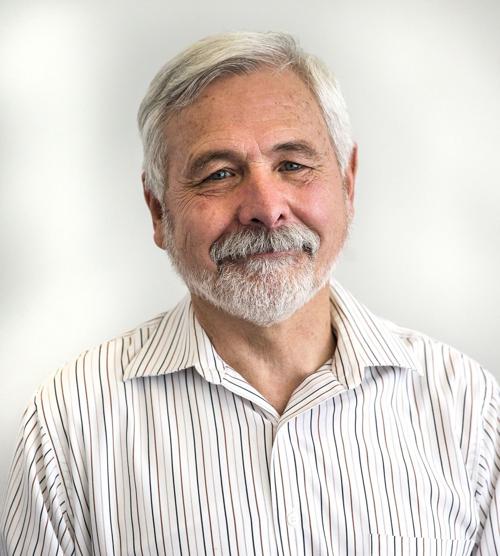 Dr. Donald Stern, who came out of retirement to lead the local response to COVID-19, is going back to his old ways.
The 67-year-old is returning to retirement after five months as acting director of the Rappahannock Area Health District. He's being replaced by Dr. Denise Bonds, who will do double duty as director of the Thomas Jefferson Health District and interim director for the local health district, which includes Fredericksburg and the counties of Caroline, King George, Spotsylvania and Stafford.
Stern said it had been a pleasure working with the local health district once more.
"While COVID-19 has posed an ongoing challenge to our community and to public health statewide, the RAHD team has risen to the occasion and showed a tremendous level of dedication, professional expertise and care for our citizens," he said.
Stern led the local district from 2001 to 2006 and served as acting state health commissioner in the decade before that, part of his 40-year service with the Virginia Department of Health. His last duty station was directing the Richmond City Health District, from which he retired—the first time—in 2016. He and his wife live in Hanover County.
Bonds has directed the Thomas Jefferson Health District for more than five years. It serves approximately 250,000 residents in Charlottesville and five nearby localities, including Louisa County. The Rappahannock Area Health District is considerably larger and has a population of about 370,000 people.
"The coming weeks and months will prove to be an important time as we respond to COVID-19," Bonds said, "and I look forward to leading the district in this response as well as other health district activities."
The local health district also is expanding its staff in the wake of COVID-19. To date, 26 contract employees have been hired to help staff with virus-related duties, including case investigation, contact tracing, epidemiology, emergency coordination, community outreach, public information, data management and administrative roles.
The additional manpower means that the local health district should be able to resume full public health services, including clinical, community health promotion, disease prevention and environmental health services by mid-September, according to a press release.
Cathy Dyson: 540/374-5425