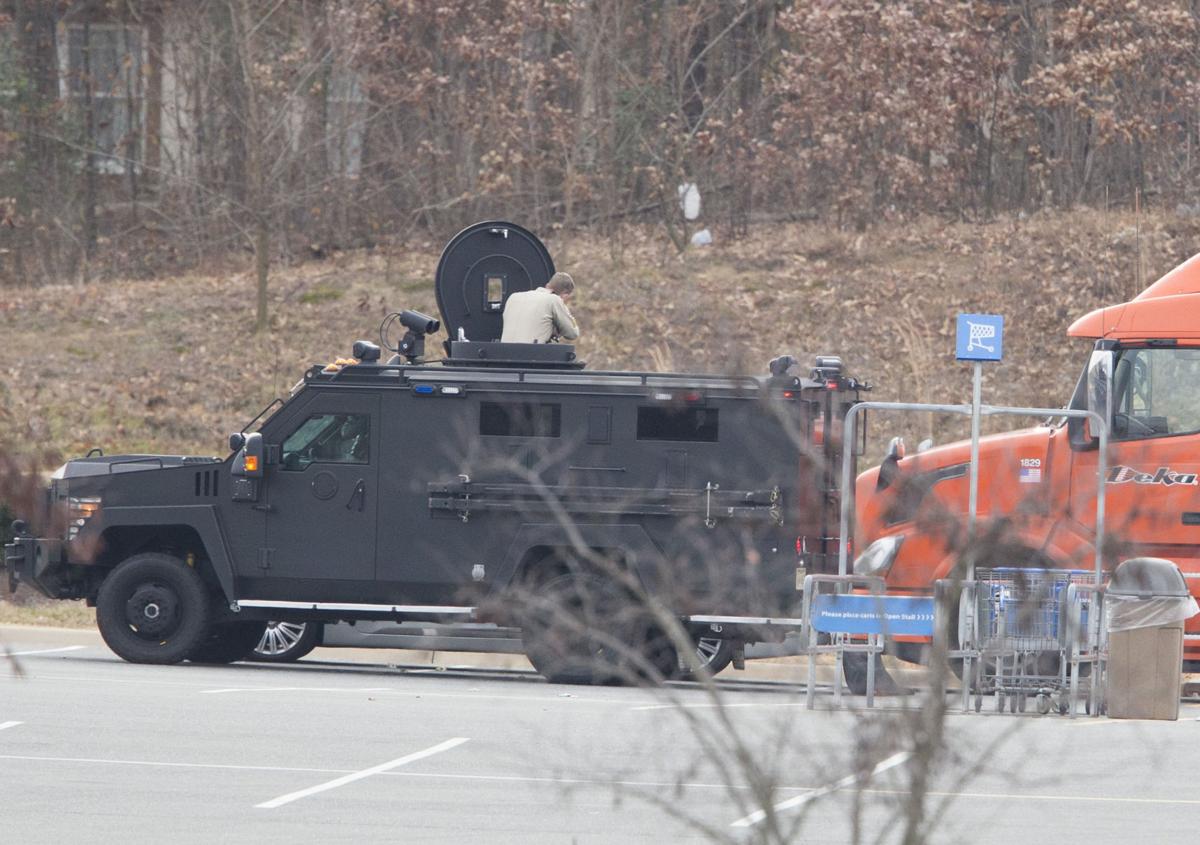 The Stafford County Sheriff's Office says a suicidal woman who was involved in a standoff with deputies outside the Garrisonville Walmart has been taken into protective custody and is undergoing treatment.
The incident began around 5:15 a.m., when deputies responded to a call regarding a possible armed person in a vehicle in the Walmart parking lot. The caller reported hearing the sound of a gunshot, which the Sheriff's Office later determined to be true. 
According to a Sheriff's Office release, deputies found a 57-year-old woman sitting in her vehicle, pointing a gun towards her head and threatening to kill herself. Deputies blocked off a large area to ensure public safety and closed Mine Road between Garrisonville Road and Greenspring Drive.
The Sheriff's Office said the woman repeatedly asked deputies to kill her and attempted to provoke them by pointing her weapon at herself and the officers. She later told investigators she did not have the courage to kill herself and hoped police would do it, the release said.
After several hours of negotiations, the woman was taken into custody. She told investigators that she lives in Florida and has been dealing with several person problems. She said she pulled over in Stafford with the intention to commit suicide and confirmed that she had fired her weapon earlier that morning.