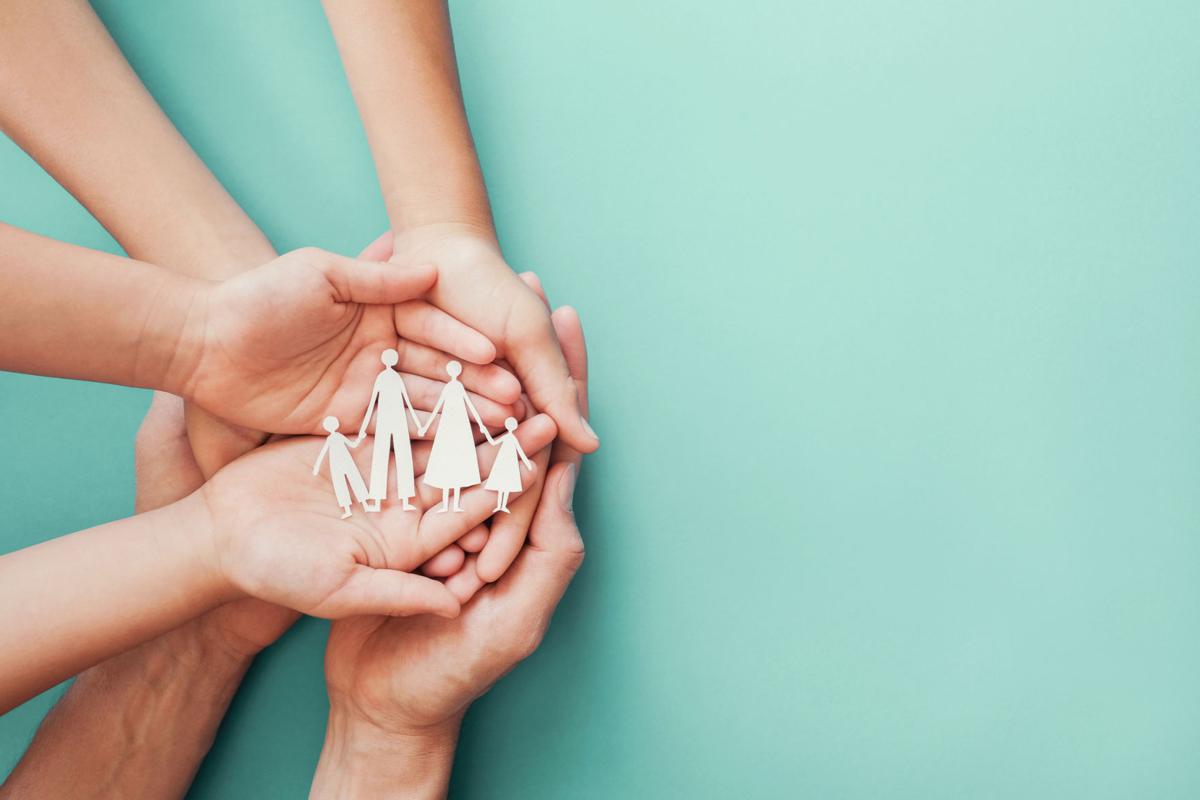 Fewer parents are expressing interest in fostering children and teens just as the number of children and teens needing safe homes is starting to increase, according to a report from United Methodist Family Services.
UMFS—a private foster care agency that operates statewide, including in the Fredericksburg area—reported last week that parental inquiries were down 30 percent over the past six months as compared to the same time frame in 2020.
"As a treatment foster care agency, we really are seeing a decline in foster parent inquiries and simultaneously an increase in need," said Sarah Hess, programs manager UMFS in Fredericksburg. "We anticipate that need to continue to grow through the summer and into the fall as things start to open up."
Inquiries also declined by 30 percent in 2020 as compared to 2019, both statewide and in Virginia, UMFS reported.
Children in need of foster care are referred to UMFS from local social services departments, Hess said. While the number of referrals varies daily, it is usually up to five on most days, she said.
"Many of [those referrals] we do not have homes for," Hess said. "We have to say no to those localities because we don't have a fit or our families are full or unable to accept any more children."
Hess said it takes "courage and time" to become a foster family. UMFS speculates that many families do not have either to spare after living through a year and a half of a pandemic.
"We know that for some folks, it can be a stressful time to think about becoming a foster parent," Hess said. "But for those who are able, we're asking for help at this time, to give back to the community."
Hess said there is particular need for families who are able to foster teenagers and for those who can take a child that cannot be placed in a home with other children.
That includes emergency referrals, where a child is being removed the same day, and referrals for youth who have "some exposure or risk factors for sex trafficking," Hess said.
"That's what the community is really needing at this time," she said. "We've had a lot of conversation with our VDSS partners and also other private providers in the community and they are seeing the same thing."
Hess said the stressors of the pandemic have made vulnerable families even more vulnerable.
Referrals from mandated reporters declined early in the pandemic when lockdowns meant there were fewer eyes on children and youth, but those referrals have been picking up again.
There are about 5,400 children in foster care statewide.
As pandemic restrictions ease, UMFS is hoping "courageous families" will reach out about becoming foster families.
"An inquiry is not a commitment," Hess said. "We don't want folks to sit there with questions without reaching out because they aren't sure about making the commitment."
She said families who foster through UMFS receive "an incredible amount of hands-on support" from the agency.
"You would be taking this next step with support of a whole team," she said. "If you just have an interest or think you might be open to the possibility, please give us a call."
Adele Uphaus–Conner:
540/735-1973
@flsadele