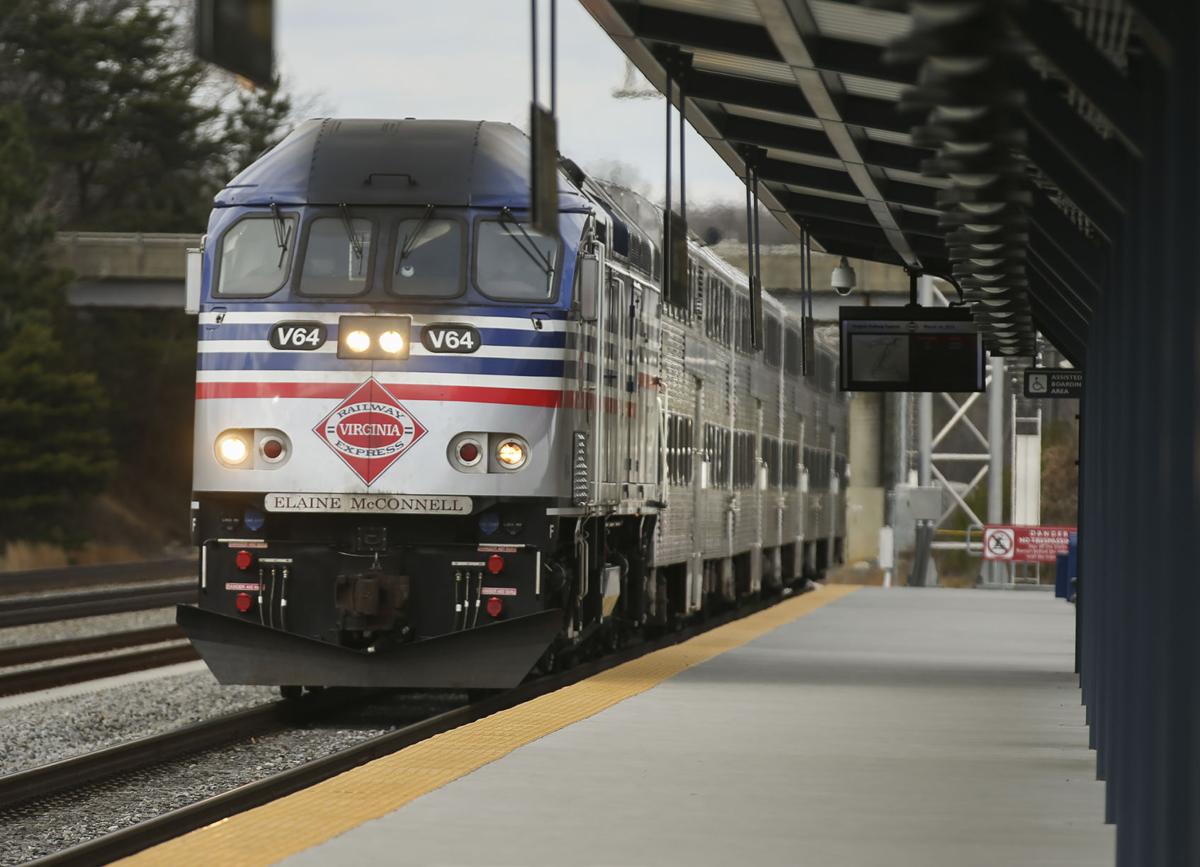 Since 1992, Virginia Railway Express trains have carried Fredericksburg-area commuters to and from work on weekdays.
In the future, VRE trains will also run on weekends, according to an announcement by federal and state officials Tuesday. Virginia Gov. Ralph Northam, U.S. Transportation Secretary Pete Buttigieg and state transportation officials visited the Alexandria Amtrak station to announce a transit program with billions in funding aimed at improving rail service and taking cars off roads.
The announcement comes at a time when rail ridership continues to be at all-time lows as a result of the COVID-19 pandemic.
But on Tuesday, officials were focused on train passengers returning, touting rail as a way to battle road congestion, in an environmentally friendly way.
Gov. Ralph Northam called the plan a "major, major milestone … a transformative plan" that will cost $3.7 billion and add 223 miles of new track, "separating passenger and freight" traffic on the rails and connecting the Northeast and Southeast corridors along the East Coast.
The agreement includes $1.9 billion for construction of a new bridge over the Potomac River, parallel to the current span, where there is a bottleneck between Virginia and Washington, D.C.
Those new tracks there will be "dedicated to passenger rail, acquisition of 386 miles of railroad right-of-way and 223 miles of track from CSX, and an investment of more than $1 billion in additional infrastructure improvements by the Commonwealth," the governor's office said in a press release.
The governor said road congestion is costing people time and money. He praised the partnership between government entities, VRE, Amtrak and CSX in working toward the rail expansion plan, which Northam said can be done for a third of the cost of adding lanes to roads.
The program involves expansion of the rail system throughout the state and doubling Amtrak service. As part of the program, VRE will incorporate weekend trains into its schedule, as well as increase its overall service by 60 percent, Northam said.
Elizabeth Bennett–Parker, Alexandria vice mayor and chair of the VRE Operations Board, said during the press conference that federal stimulus funding has helped the commuter rail service continue operating and planning for the future.
She said the expanded service, including weekend trains, will be "phased in over the next decade."
Scott Shenk: 540/374-5436