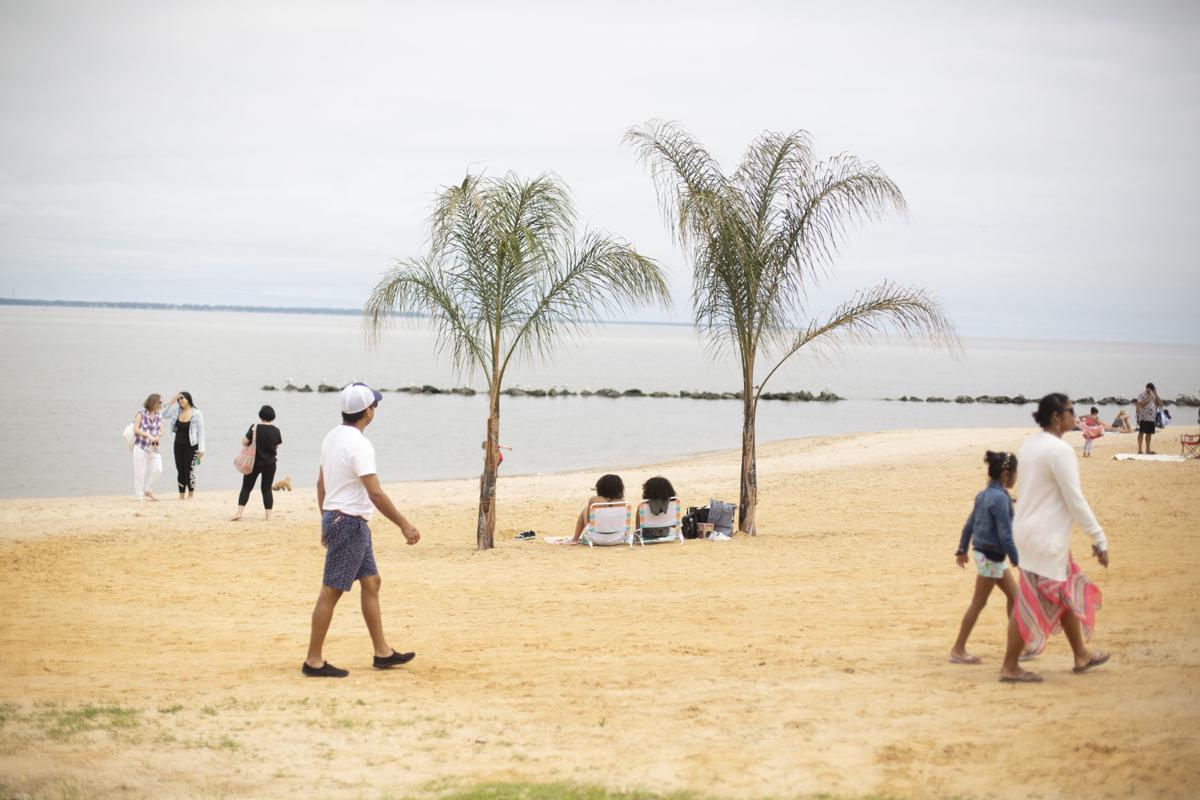 Two recent outbreaks have caused the number of COVID-19 cases in Westmoreland County to surge by almost 70 percent since July 1.
The Northern Neck locality had been experiencing one of the slowest increases of virus-related cases in the region until late June, when numbers started to rise more dramatically, from 93 to 100, then to 104, 108, 116 cases.
But the spikes during the first days of July pale in comparison to recent developments. There were 47 new cases reported on Friday and 12 more the next day for a cumulative total of 183 cases.
The outbreaks didn't necessarily happen in Westmoreland, but they did impact the county. Dr. Richard Williams, director of the Three Rivers Health District, wouldn't say where the outbreaks occurred, except that they're in the 10-county area that includes the Northern Neck and Middle Peninsula.
Both outbreaks occurred in "congregate settings," for which the state gives about a dozen definitions of gathering places, such as an apartment building or business, campground or church, migrant labor camp or private home.
"The outbreaks are contained, and we think the threat to enhanced community transmission is low, which is really the big thing," he said.
What is causing the rural county to see such increases in novel coronavirus cases has been a source of speculation in Westmoreland.
"That's what has us all buffaloed," said W.W. "Woody" Hynson, vice chairman of the Westmoreland County Board of Supervisors. "I've discussed it with a couple people in the county, and we're kind of perplexed ourselves."
Had the big jumps come within two weeks of Memorial Day or the Fourth of July, when people gathered at Colonial Beach and other waterfront places for holiday outings, the increases would have made more sense, Hynson said.
It usually takes about five days for a person who's been exposed to an infected person to show symptoms, then that person may wait a few days to get tested and several more before results are reported. That's why communities may see big increases in numbers—as in Arizona, Texas and Florida—about two weeks after large gatherings.
"It seems to hit spots in waves," he said.
Jean Staples, a senior citizen in Colonial Beach, blames the increase on the lack of masks at local grocery stores. She said people come to the area to enjoy the beach and don't always bring good social-distancing practices with them.
"I was appalled by the number of people coming into the store after 7:30 p.m. who were not wearing a mask and yet no one at the customer service desk stopped them," she said about a recent visit to the local Food Lion. "All of the employees were wearing masks as well as many customers. The problem becomes when the out-of-town people come in and do not wear a mask."
While cases throughout the entire region have increased since Memorial Day—the unofficial start of summer and the opening of beaches—no locality's case numbers have spiked as dramatically as they have in Westmoreland. In the Fredericksburg region, the uptick ranged from a 40 percent increase in Culpeper County to a 190 percent bump in Caroline County.
Westmoreland's got them all beat—its case count jumped 266 percent, or from 50 cases on Memorial Day to 183 cases on Monday.
Eddie Blunt, mayor of Colonial Beach, believes more testing has accounted for more confirmed cases.
"We have not been made aware of any single case in the town, however, I am sure we have had someone who has been exposed and would test positive, should they be tested, just based on the number of visitors to our town," he stated in an email.
Blunt said his main concern is the community's "most vulnerable," including residents at Westmoreland Rehabilitation and Healthcare. While there hasn't been an outbreak at that facility, there was one in mid-April at the Orchard at Warsaw, a skilled nursing and assisted living home in adjacent Richmond County. It affected 15 people.
Another outbreak occurred on a much larger scale at the Haynesville Correctional Center, also in Richmond County, where 256 inmates were infected. One inmate of the state prison died in April, according to the Virginia Department of Corrections website.
Darryl Fisher, chairman of the Westmoreland Board of Supervisors, said it can be difficult to get a handle on where new cases are coming from, even when there are known outbreaks. He wonders if new cases come from somebody visiting the area, then leaving, or from someone in a local household.
As both a pastor and government official, he said he can emphasize the need for social distancing and wearing masks and stress the importance of people being safe and responsible.
"But I think that's probably as far as we can go," Fisher said. "You have to hope for the best and pray that a vaccine will be available sooner than later. I'm a firm believer that help is on the way, we just gotta be patient."
Cathy Dyson: 540/374-5425