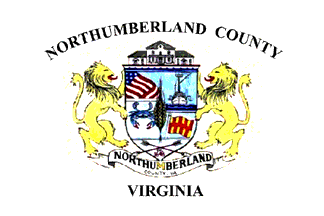 Democrats who came to Northumberland County's five precincts early Tuesday morning to vote didn't have paper ballots to cast their votes, while Republican voters did.
Only those voting in the Democratic primary for the 1st District congressional seat were directed to electronic machines, which captured their vote. Those machines then produced a completed paper ballot which was printed, scanned and officially counted.
The problem was corrected by county voting officials shortly after 9 a.m.
"Human mistake is the only thing I can tell you right now," said Marion Cockrell, Northumberland County's electoral board chairman. "I'm sorry this happened."
Voting officials in rural Northern Neck county said they ordered an equal number of Republican and Democrat ballots prior to Election Day from Hart InterCivic, of Austin, Texas. The company website describes the firm as a "full-service election solutions innovator."
When voting officials opened their packets of ballots at 6 a.m. Tuesday, they found nothing but ballots for the Republican U.S. Senate primary, even though packets from Hart InterCivic clearly labeled those packets as being for the Democratic primary.
"The only way to correct this was to tell our [polling station] workers to have voters use our touch writer, which means each voter comes in and votes on that machine, which prints out the ballot, and then it's put through the scanner to be counted," said Cockrell.
Cockrell, who contacted Hart InterCivic as soon as the discrepancy was discovered, said all jurisdictions in the state order ballots from a similar vendor. She said ballots must remain in their sealed packets of 50 ballots each until the morning of the election where polling officials break the seals.
"If we take ballots out to the field that have already been opened, we'd have a bigger problem," said Cockrell. "We had no way of knowing until the precincts called us."
— James Scott BaronCockrell said once the discovery was made, county voting officials immediately reached out to Hart InterCivic to have Democratic ballots rushed to the county electronically. Those came in shortly after 9 a.m. From there, voting officials printed out paper versions of the ballots, each with its own unique bar code to be scanned and counted.
"Everybody has adjusted and we're taking care of the situation," said Cockrell.
Steven Sockwell, vice president of marketing of Hart InterCivic, said his company is looking internally to see what caused the problem.
"This is the first time this type of error has happened," said Sockwell. "It's going to require a little bit of digging to see what caused it, and what fell through."
Lorrie Gump, King George County's registrar, said her county has used Hart InterCivic services since 2017. Gump said she has never experienced a problem with their services and had no problems with ballots in her county Tuesday morning.
James Scott Baron: 540/374-5438
James Scott Baron: 540/374-5438