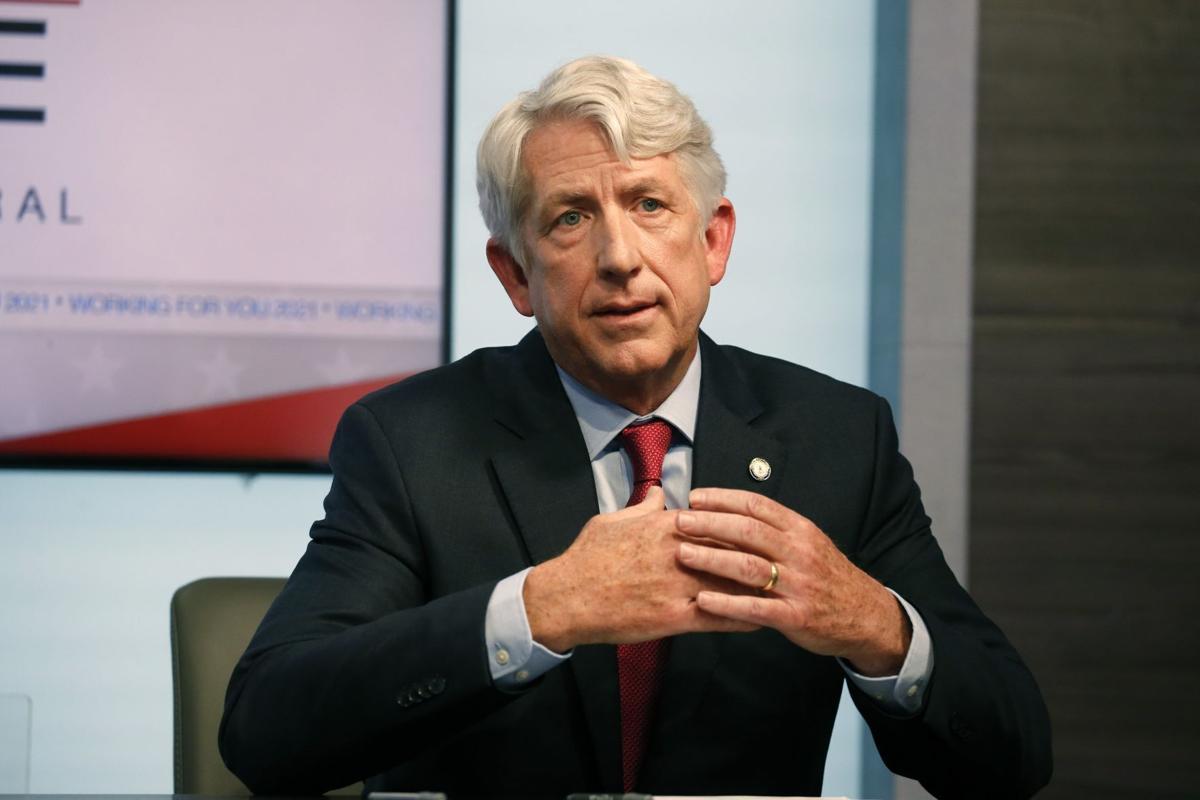 Attorney General Mark Herring defeated Democratic primary challenger Jay Jones on Tuesday to become the party's fall nominee in his bid for a third term, according to unofficial results.
The race wasn't an easy one for Herring, who focused on defending his record and acknowledging violence by police.
Jones, a delegate from Norfolk, attacked Herring as being weak on police reform, challenging the incumbent to use the power of his office to investigate allegations of misconduct against police in recent shootings and incidents.
Among them was the fatal shooting of Donovon W. Lynch, 25, in Virginia Beach in March by Virginia Beach police during a night of violence at the Oceanfront. Toward the end of the campaign, Jones attacked Herring for using the Democratic Attorneys General Association for a large portion of his campaign funding, saying the move disguised some of Herring's donors.
And Jones, who is Black, criticized Herring's response to revelations in 2019 that Herring had worn blackface at a college party, saying the attorney general showed no compassion when apologizing to Black lawmakers.
The race illustrated one of the splits among Virginia Democrats.
Jones earned endorsements in the race from Gov. Ralph Northam and Richmond Mayor Levar Stoney, while Herring had the support of Sen. Louise Lucas, D-Portsmouth.
Herring said in a statement: "This primary was a referendum on the progress we have made on civil rights, criminal justice reform, healthcare access, clean air and water, victims' rights, gun violence prevention, and consumer protection, and voters made it clear that they want to keep the progress going."
Jones issued a statement Tuesday night congratulating Herring and saying he'd work "relentlessly" to elect Democratic candidates in the fall.
"Tonight's result is disappointing, but we will not let it deter us from continuing the fight to bring true reform to Virginia," he said.
Herring now hopes to become the first Virginia attorney general elected to three full terms since Abram Penn Staples (1934-47). Herring faces GOP nominee Jason Miyares, a delegate from Virginia Beach, in the fall.
"While AG Herring and his Democrat legislators supported the early release of violent offenders, reduced mandatory minimums for serious crimes, and sought to end qualified immunity for our police officers, criminals took note," Miyares wrote on Facebook.
Herring began his political career serving a term on the Loudoun County Board of Supervisors and won a special election for state Senate in January 2006. He replaced William C. Mims, who left the Senate to become chief deputy attorney general and is now a state Supreme Court justice.