Sen. Mark Warner, D-Va., said Friday that he expects the bipartisan infrastructure bill to reach the Senate floor on Monday.
A Burlington County mom who is prominent in anti-vaccine and right-wing activist circles was among a crowd of people barreling into a line of …
Rep. Denver Riggleman, R-Nelson, only spent one term in Congress after being ousted by his own party. "At least in Virginia, there is no home …
State Sen. Ben Chafin, R-Russell, died Friday from complications related to COVID-19, according to his legislative office.
A late surge before Monday's deadline pushed citizen applications for Virginia's new redistricting commission to more than 1,200 hopefuls for …
Starting Jan. 2, an estimated 300,000 undocumented immigrants in Virginia will be able to drive legally, thanks to aggressive, yearslong effor…
A week from the Dec. 28 deadline to apply, citizen applicants for Virginia's new Redistricting Commission are skewing white, male, older and c…
Virginia removed its statue of Robert E. Lee from the U.S. Capitol overnight, Gov. Ralph Northam announced Monday.
Virginia Attorney General Mark Herring formally launched his bid for a third term as the state's top lawyer Wednesday.
Gov. Ralph Northam along with state health and safety officials will be giving an update on the fight against COVID-19 in Virginia. The update…
Outside Richmond's Miles Jerome Jones Elementary during a chilly fall morning, former Gov. Terry McAuliffe announced he would seek another ter…
RICHMOND — It will soon be illegal in Virginia to hold a phone while driving.
The Virginia Republican Party's decision to choose its nominee for governor by convention instead of a primary didn't discourage Sen. Emmett H…
Del. Jennifer Carroll Foy, D-Prince William, is resigning from her seat in the House of Delegates to focus on her campaign for governor of Vir…
Calls for justice and reform, originating in Louisville, Ky., upon the death of Breonna Taylor at the hands of police, have resounded in Virginia.
For almost eight months, Westminster Canterbury Richmond had avoided the deaths that the COVID-19 pandemic had caused among residents of nursi…
Sen. Amanda Chase, R-Chesterfield, said Saturday that she will run for governor as an independent after Virginia GOP leaders voted to pick the…
Gov. Ralph Northam on Wednesday warned Virginians of capacity and staffing strains among some of the state's hospitals due to the latest surge…
Del. Jason Miyares, R-Virginia Beach, announced Wednesday that he is seeking the GOP nomination for attorney general, asserting that the state…
A Black prisoner says he was beaten by white officers at Red Onion State Prison on May 19 and attacked again that same day after he was driven…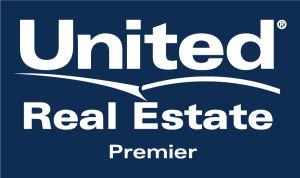 United Real Estate Premier
Sen. Mark Warner, D-Va., and Rep. Abigail Spanberger, D-7th, have moved to the forefront of a bipartisan push for Congress to deliver emergenc…
Norfolk City Council member Andria McClellan on Tuesday launched a bid to become Virginia's next lieutenant governor, entering a crowded prima…
With the initial shipments of a new vaccine against COVID-19 potentially weeks away, Virginia is testing its plan for distributing the initial…
Large investments in robust data collection, new regulation and public education should precede the legalization of recreational marijuana in …
The departing congressman from Nelson County sees QAnon conspiracy theorists as a threat to the republic and explores the theme of true believ…
Three fellow Republican state senators took to social media to rebuke Sen. Amanda Chase, a GOP candidate for governor, for charging that Virgi…
Gov. Ralph Northam along with state health and safety officials will be giving an update on the fight against COVID-19 in Virginia. The update…