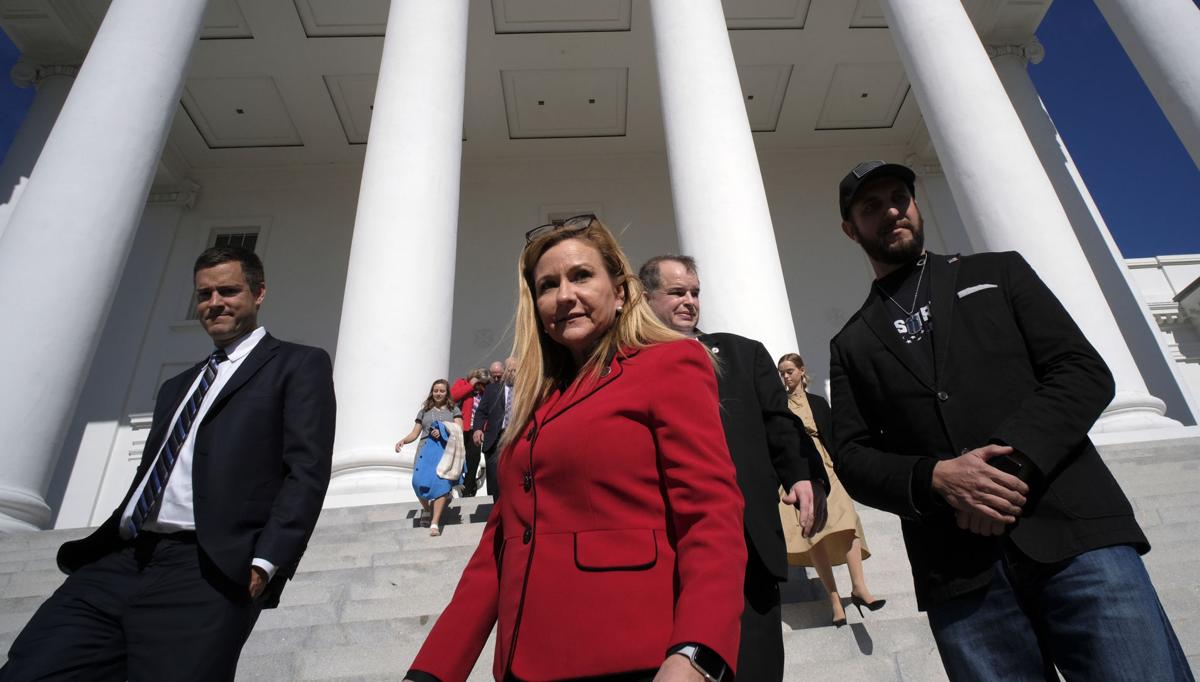 Three fellow Republican state senators took to social media to rebuke Sen. Amanda Chase, a GOP candidate for governor, for charging that Virginia Democrats "hate white people" and are seeking the Richmond registrar's ouster because she is white.
Sen. Mark Obenshain, R-Rockingham, tweeted on Monday: "I've been repeatedly asked to comment on Amanda Chase's most recent offensive statements, as reported on Sunday in the RTD. Quite honestly, I just don't have the time to address every crazy thing she says. It would be a full time job."
Chase, R-Chesterfield, made the charges in a Facebook post Friday night. She asserted in an interview Saturday that "this has become a race issue" because of what she termed "a blatant double standard."
She said that if Virginia Democrats are seeking the resignation or removal of Richmond registrar Kirk Showalter, they also should hold Henrico County registrar Mark J. Coakley and Chesterfield registrar Constance L. Hargrove accountable. Coakley is white, and Hargrove is African American.
Chase said Democrats should hold Coakley accountable because a cache of early votes on a mislabeled computer memory stick were not included in the county's initial absentee voting totals. She said Democrats should hold Hargrove accountable for not allowing a Republican to observe a meeting to consider the validity of provisional ballots.
Sen. Steve Newman, R-Lynchburg, wrote that Chase "again decided to misuse the race issue for personal gain," adding that "Her reported statement that Virginia Democrats 'hate white people' is just so wrong."
"Over the years I have worked with many of my Senate Democrat colleagues and I know they strongly disagree with me on many, many topics, but I do not know one of them that meets this definition," Newman wrote.
"I understand that Amanda may represent a very small group of Virginians who would agree with this statement and even worse. But this is not the position of conservatives, Republicans and good Virginians of honor."
Sen. Bill Stanley, R-Franklin County, wrote that "conservatives don't stand for fueling division and hate, no matter what the other side tries to do to us, or says about us. We are the party of Lincoln, not of Chase."
(804) 649-6645
Twitter: @AndrewCainRTD
Amy Friedenberger of The Roanoke Times contributed to this report.