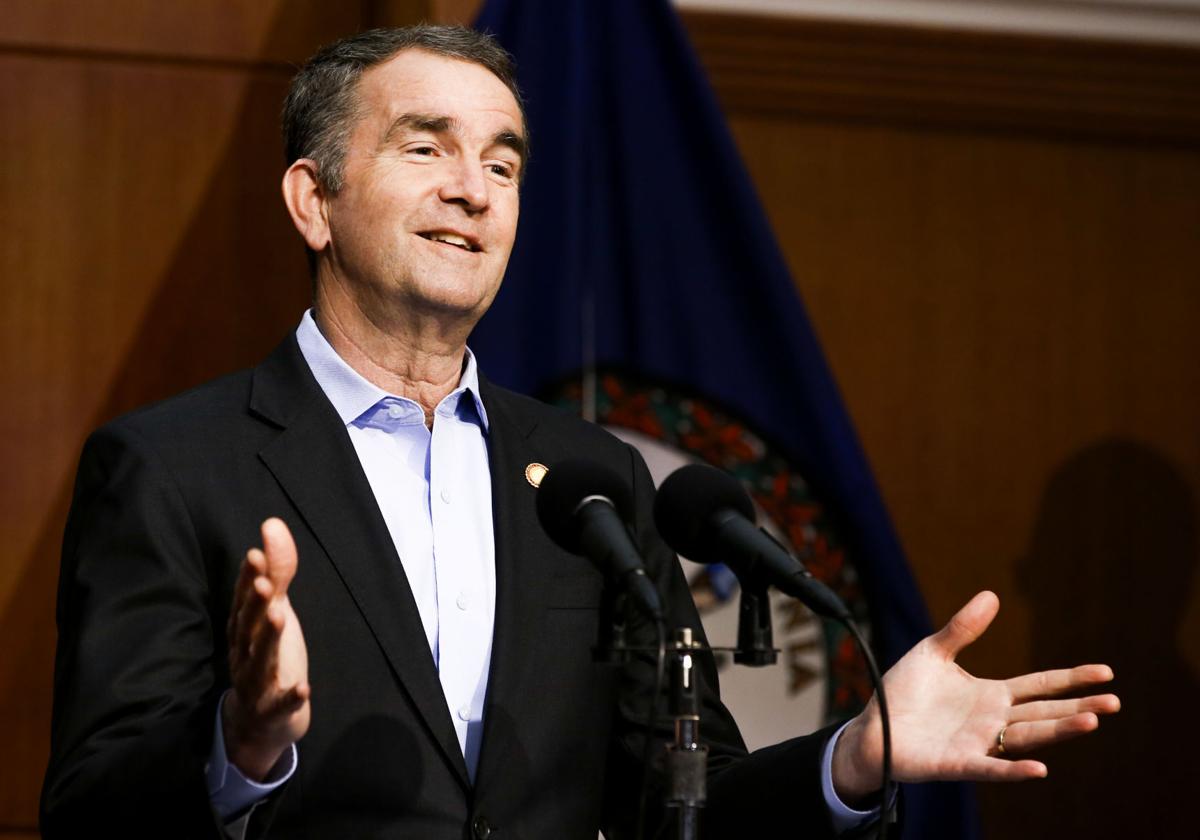 Buoyed by rising vaccinations and falling COVID-19 cases, Gov. Ralph Northam said Thursday that he hopes to lift emergency restrictions on public gatherings and social distancing by June 15.
With those restrictions due to ease on May 15 for restaurants, entertainment venues and indoor social gatherings, Northam raised the possibility that he will end them entirely a month later - if people get vaccinated against the coronavirus disease and infections continue to fall.
The governor also raised the possibility that he will allow the state of emergency to expire on June 30, more than 15 months after it began.
"Absolutely! Because I hope to have COVID-19 in the rear-view mirror," he said during a public briefing.
Northam and his staff cautioned, however, that Virginia will continue to follow federal health guidelines on wearing protective face masks and may reissue the emergency declaration so people can continue to legally wear face masks without violating a state law that otherwise prohibits them for public safety.
Currently, the Centers for Disease Prevention and Control recommend that people wear face masks indoors in public places and outdoors in large groups that could include people who are not vaccinated against COVID-19.
The governor warned, however, that progress in ending public restrictions and, potentially, the state of emergency depends on adult Virginians getting vaccinations to help achieve President Joe Biden's new goal of having 70% of the population vaccinated by July 4 to achieve herd immunity against the disease.
"It's a way for us to get back to doing the things we love to do," he said.
Northam also said he expects the federal government to soon allow use of the Pfizer vaccine for children as young as 12 years old, although he made clear that he does not expect the state to mandate that school children be vaccinated.
The governor and his vaccine coordinator, Dr. Danny Avula, said the state will step up use of mobile vaccination units to reach people in under-served areas or facing obstacles in getting shots, beginning on May 17.
Northam said that falling COVID-19 cases, hospitalizations and deaths "give us a very clear message - the vaccines are working."
"Let me say that again," he added, "the vaccines are working."