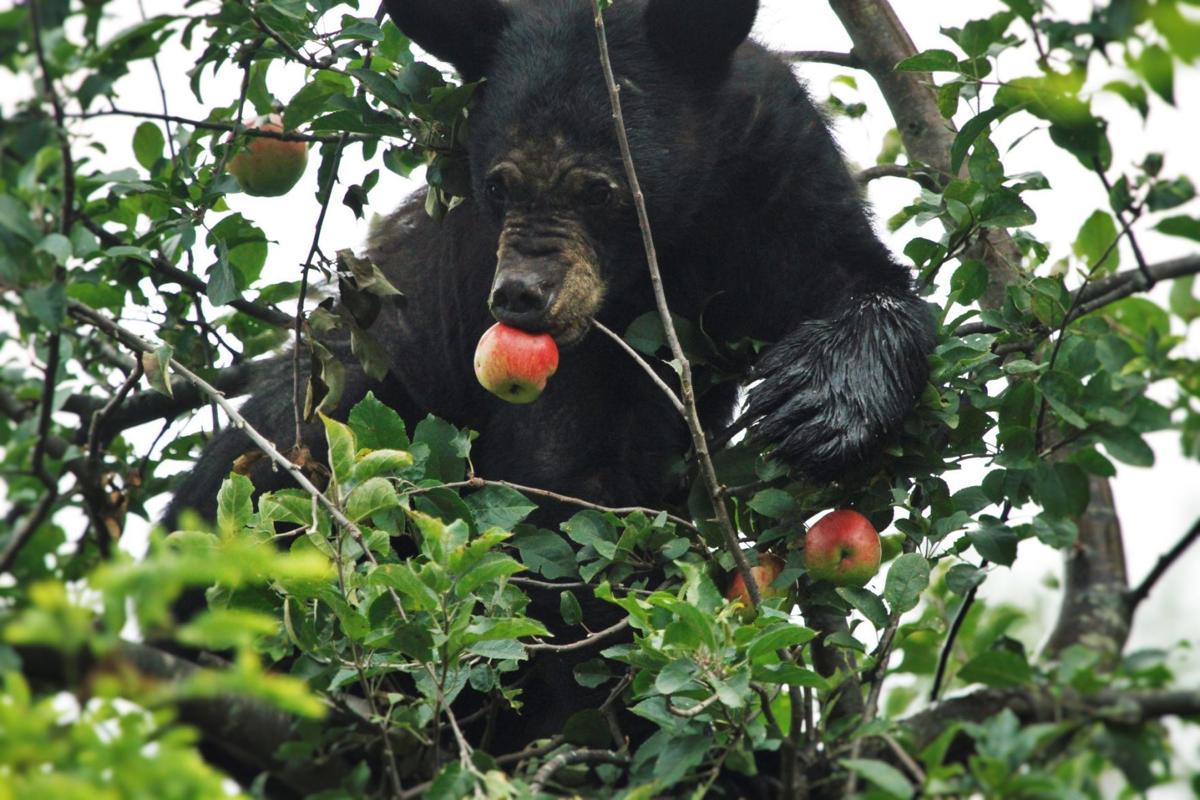 Overnight, off-trail camping along a 2.5 mile portion of the Appalachian Trail remains prohibited in the southern section of Shenandoah National Park due to an increase in contact between bears and humans.
The park's superintendent on June 12 closed to overnight camping—until further notice—the portion of the Trail extending from Riprap Trailhead (mile 90 on Skyline Drive) to just south of Wildcat Ridge Parking (mile 92.5), according to a news release from the park. The closure does not impact designated campsites, shelters or the Trail itself.
Recent overnight camper activity along this stretch of the Appalachian Trail resulted in bears getting human food on two occasions. Because of the increased risk to camper and bear safety, the superintendent enacted the temporary closure, according to the release.
The superintendent reminded campers and hikers to protect their food and to never surrender a pack to a bear. Black bears by nature tend to be wary of people. However, those encountering a black bear should remember a few tips, such as never feed or approach a bear—regulations in Shenandoah National Park require at least 50 yards to safely view a bear, according to the release.
In addition, campers should never store food or scented items (such as tooth paste) in their tent. Campers and hikers should try to remain calm when encountering a bear and make it aware of their presence by speaking in an assertive voice, singing, clapping hands, or making other noises. Also, make sure the bear has an escape route, avoid direct eye contact and never run from a bear. Instead, slowly back away.
To scare the bear away, make loud noises by yelling, banging pots and pans or using an air horn. Humans should make themselves look as big as possible by waving their arms, or if with someone else, they should stand close together with arms raised above their head.
The park advised the bear may utter a series of huffs, make popping jaw sounds by snapping its jaws and swat the ground. These are warning signs that humans are too close. If a black bear stands on its hind legs or moves closer, it may be curious and trying to get a better view, or detect scents in the air. It is usually not a threatening behavior.
Black bears will sometimes "bluff charge" when cornered, threatened or attempting to defend a food source. Humans are advised to stand their ground. If the bear does not leave, move to a secure area or at least 200 yards away.
Campers and hikers are asked to use bear spray only as a last resort and direct the spray at the bear's sensitive nasal and eye areas. Black bear attacks are extremely rare. If a black bear does attack, always fight back, the park advised. For those humans forced to fight back, hit the bear's eyes or nose.
In a related matter, "Bear Collision Area" signs were recently installed along some of the more problematic areas for vehicle-bear strikes along Skyline Drive. So far this season, bears were struck four times by cars on the drive.
"We have seen an increasing number of these strikes over the last three years," according to a recent statement from the park. The three-year average is 26 such collisions per year.
"Please do your part in keeping our wildlife safe. Drive 35 mph, heed our caution areas, and be alert for roadside bear and deer!" the park advised.