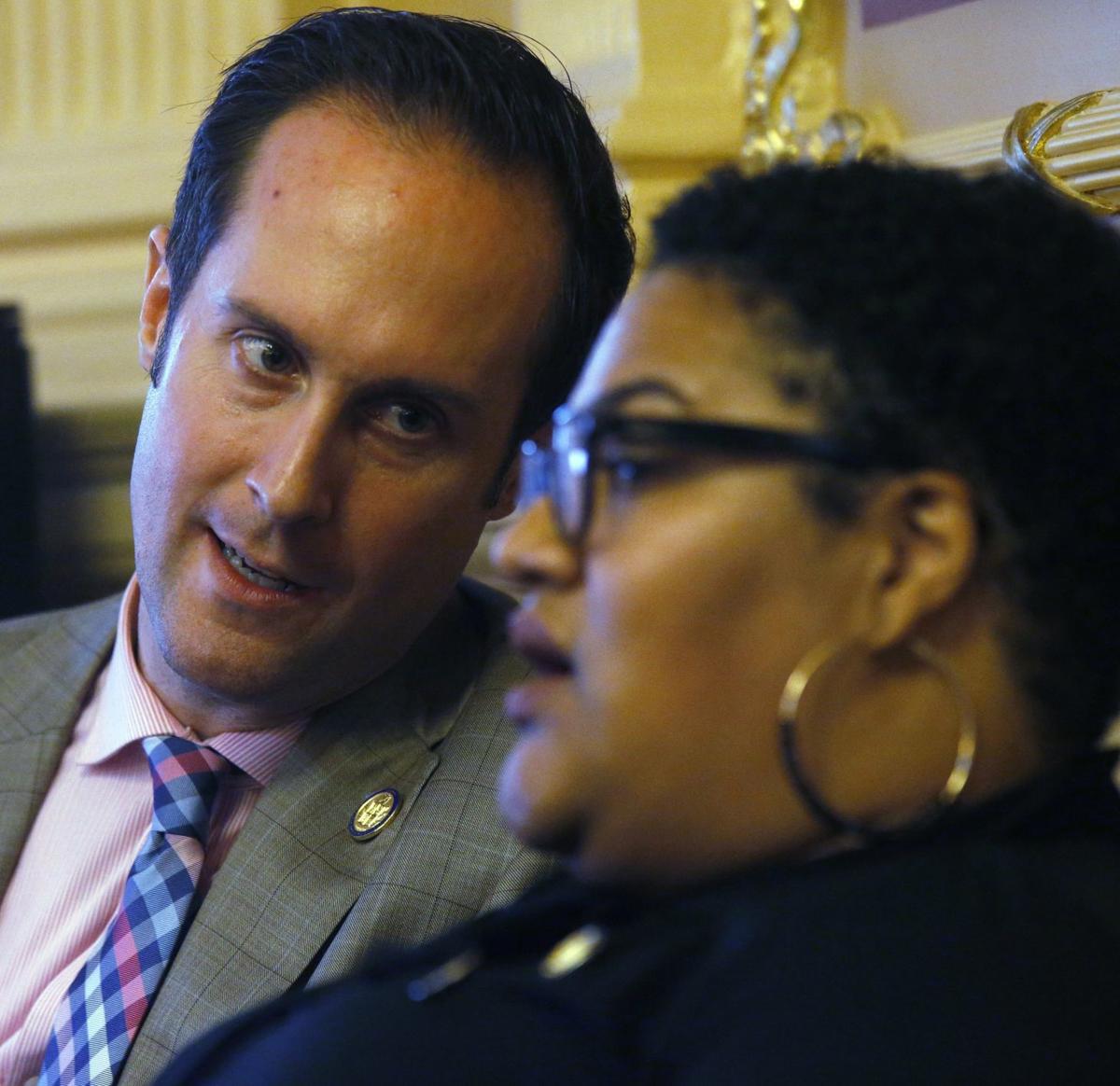 A push to expand vote-by-mail in Virginia amid COVID-19 is gaining momentum among Democratic lawmakers and state election officials, but how far the changes should go is a source of debate.
A growing coalition of Democratic lawmakers is advocating universal vote-by-mail in which virtually all voters would cast ballots from home in the May 5 municipal elections and June 9 primary elections. (In the greater Richmond area, the town of Ashland is electing three council members May 5, as is the town of Louisa.)
The idea has the support of the Voter Registrars Association of Virginia and the Virginia Electoral Board Association, which have for weeks cited staffing challenges and public health risks as barriers to smooth elections in May and June. The groups are calling for the closure of nearly all polling, but would enable voters who need certain help accessing a ballot to vote at registrars' offices.
The ACLU of Virginia backs the idea of expanding vote by mail, but in a letter to Northam on Thursday, the group warned against rolling out universal vote by mail, arguing that in-person voting should remain fully available to protect the rights of voters with less reliable mail and who might be overburdened by the absentee ballot process.
In the backdrop is a political fight brewing at the national level over changes to election rules. Last week, state Democratic Party officials across the country, including Virginia, signed an open letter calling for "universal and easily accessible vote-by-mail" across the country, among other reforms, and federal funding to do it.
Seeking to block that effort is the campaign of President Donald Trump, which is funding its own campaign to block drastic changes by Democrats, Politico reported Friday.
In Virginia, the power is in the hands of Gov. Ralph Northam, who has until April 11 to send down a plan for changes to the state's election laws in the form of amendments to pending legislation. The General Assembly, out of time on its own law-making powers, can only approve or vote down Northam's proposed amendments when it reconvenes April 22 for the annual veto session.
Del. Schuyler VanValkenburg, D-Henrico, and Del. Cia Price, D-Newport News, members of the House elections panel, said they support an all-mail voting system that would allow voters to cast ballots without risking their health or that of poll workers.
Price said she would support legislative changes that would lead to an election with virtually no contact between voters and election workers for the May elections and June primaries, and permanent voter reforms to make voting easier.
"As COVID-19 is really exposing a lot of ways we need to make progress within society, it's a really good move to help election officials and citizens stay healthy," she said. "I think the vote by mail program is a great no-contact way."
The legislature passed VanValkenburg's House Bill 207, which if signed by Northam, will create a permanent absentee voter list that would allow voters to register once and receive absentee ballots for every election.
He said he supports widely mailing absentee ballots to voters with prepaid postage to minimize the need for contact. He said he would support a measure that would allow for that type of system to be rolled out for the November elections, citing the uncertainty around COVID-19.
"There is a real need to have the option for universal vote by mail if this becomes a rolling situation," he said. "I don't want us as a state to be in a place where it gets to be the fall and we don't have the legal and logistical infrastructure in place."
Del. Jennifer Carroll Foy, D-Prince William, who last month urged Northam to turn to an all-by-mail election for November, reiterated those concerns in a second letter to Northam on Friday.
That letter was also signed by Dels. Patrick Hope, D-Arlington; Jeion Ward, D-Hampton; Mark Keam, D-Fairfax; Suhas Subramanyam, D-Loudoun; and Rodney Willett, D-Henrico.
The proposal may face opposition from Republicans, who have long been wary of such measures and have frequently cited concerns about the integrity of the election process.
"There is no impediment to the people of Virginia to ask for an absentee ballot for any reason, so let's use it," said Sen. Mark Obenshain, R-Rockingham, citing legislation the legislature passed to roll out no-excuse absentee voting. (Under current state law, voters must cite one of a list of approved excuses — such as work duties or an out-of-town trip on election day — before voting absentee.)
"I don't even like the legislation that passed, but it did pass," Obenshain said.
On Thursday, the ACLU of Virginia sent a letter to Northam expressing support for broader use of absentee voting, but urging him to maintain in-person locations.
Executive Director Claire G. Gastañaga said in an interview that voters in the process of moving and those with unreliable mail delivery might be unknowingly shut out. She also said that black, Hispanic and Democratic voters have experienced higher rates of absentee ballot rejection in states like Florida.
"We support vote-by-mail and in-person voting. Not 'or,' but 'and,' " she said.
Northam has not yet revealed what, if any, legislative changes he might try to make to the elections process.
"The governor appreciates this input and will carefully consider all options," Northam spokeswoman Alena Yarmosky said. "Voting is a fundamental right, and he is committed to ensuring Virginians can participate fully and safely in our elections process."
For over a week, the Northam administration has said it will issue guidance to local election officials related to COVID-19. As of Friday, that guidance had not materialized.
Allison Robbins, president of the registrars' association, said the group is calling for guidance sooner rather than later.
"We do not have adequate [personal protective equipment] to ensure the safety of election officials. We don't have adequate cleaning supplies and sanitation equipment. We have designated polling locations that are not available. Most of the election workers in the state are of retirement age, and thus in a high-risk category," Robbins said in an interview.
"Virginia election officials are working hard to administer the May 5 municipal elections, and preparations are underway for the June 9 primaries. We need definitive guidance and definitive direction now."
(804) 649-6254
Twitter: @MelLeonor_