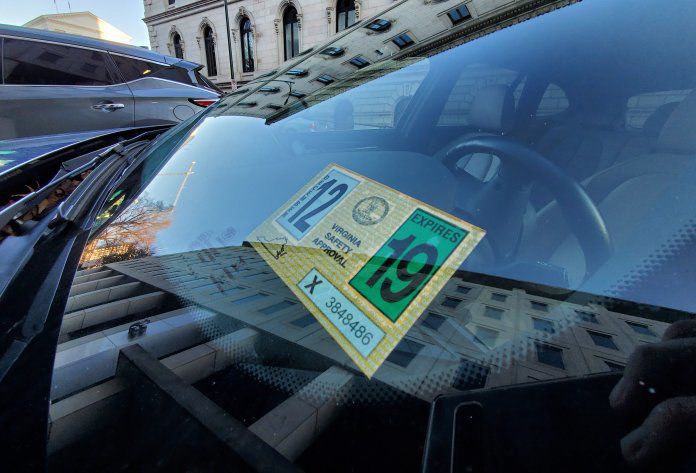 Virginia's vehicle safety inspections may not become a thing of the past, but they may get less frequent.
A key Democratic lawmaker said Monday that an agreement has been reached to require safety inspections every other year, not annually as required under current law.
Gov. Ralph Northam had previously called for ending safety inspections altogether. The new approach was announced Monday evening as a House of Delegates subcommittee took up a far-reaching transportation package for the first time.
"I think we have come to some sort of consensus that we can do every other year," said Del. Jay Jones, D-Norfolk, the subcommittee's chairman.
The Northam administration had said scrapping inspections would end a yearly hassle that costs motorists about $150 million a year without making roads safer.
But the comments at Monday's hearing suggest the proposal was turning into a tough sell in the General Assembly under opposition from the auto-repair industry and some in the law enforcement community who argued it would lead to more dangerous vehicles on the road.
Northam had said Monday morning that he felt his proposal was still alive.
"This is part of the ongoing legislative process — the governor looks forward to continuing this dialogue with legislators," Northam spokeswoman Alena Yarmosky said Monday evening.
The provision for biennial auto inspections was inserted into a massive transportation bill that cleared the subcommittee Monday in a 6-2 vote. The bill — which the governor and Democratic legislative leaders touted Monday morning as a game-changer for the state's highway and rail systems — also includes a gas tax increase, an overhaul to the state's transportation funding structure and the creation of a Virginia Passenger Rail Authority to boost commuter and passenger rail service in the state.
The bill includes several other highway safety proposals. If passed, it would ban holding a cellphone while driving, ban open containers of alcohol in a vehicle's passenger area, empower police to pull motorists over for failing to wear a seat belt, allow speed cameras in designated highway safety zones and let localities enact lower speed limits on their streets.
"These are proven safety policies that will save lives on our roadways. And they're just common sense," the governor said Monday morning.
In total, the Northam administration projects that the package could save 120 to 160 lives per year, an estimate based on the effectiveness of similar laws in other states.
But it was safety concerns that caused some interest groups to push back Monday on the idea of shifting vehicle inspections to every two years.
"You can only imagine what's running around out there undetected," said M. Wayne Huggins, a former state police superintendent and executive director of the Virginia State Police Association. "There's no way in the world you overstate the importance to highway safety."
The Virginia State Police oversee the inspection program, and scrapping it would force the agency to to redirect manpower and resources elsewhere.
Several repair shop owners said ending inspections could devastate their businesses and lead to job losses.
Sidney Billingsley, the owner of a repair shop in Woodbridge, said lengthening the time between inspections could create bigger burdens for motorists who may have to make more serious repairs for problems that could've been spotted earlier.
"That's going to actually raise the cost of vehicle repair for the consumer," Billingsley said.
The transportation bill — which still has to clear both legislative chambers — is scheduled to be heard Wednesday in the full House Transportation Committee. It has not been taken up yet in the Senate.