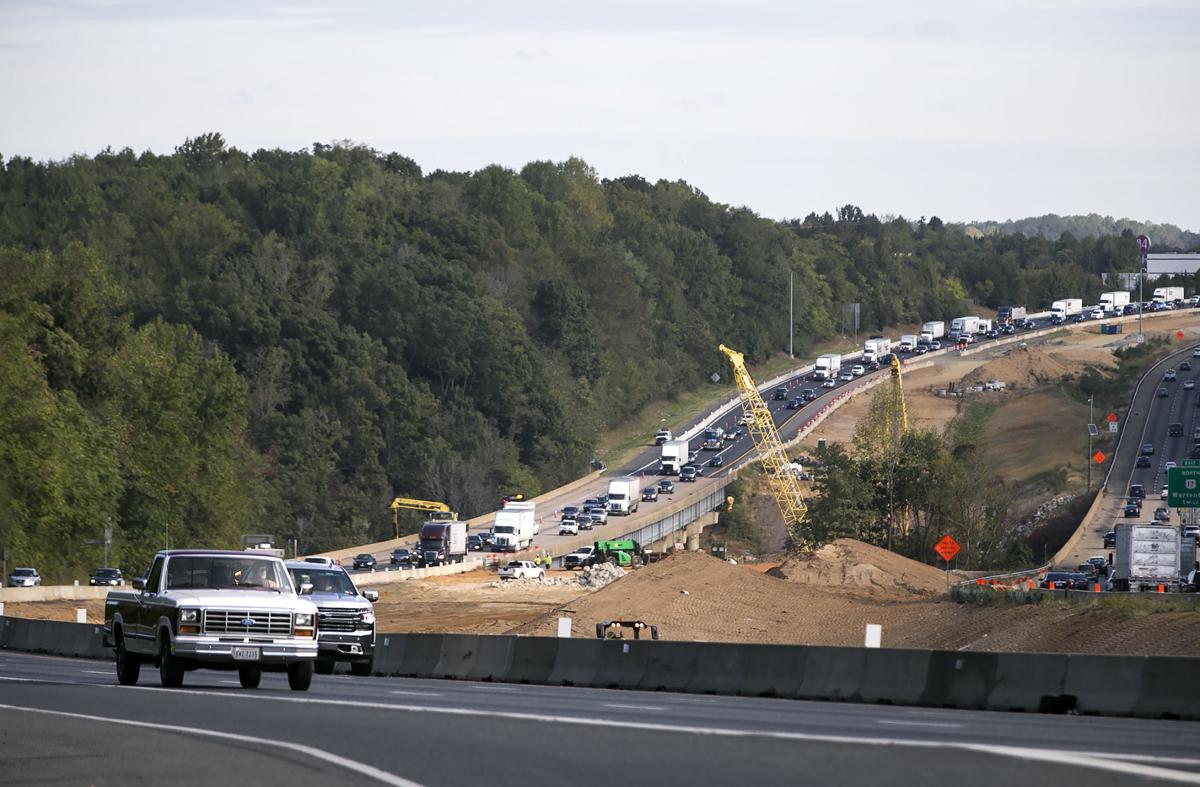 Fredericksburg-area transportation leaders are zeroing in on the next batch of projects to submit for the fourth round of the state's Smart Scale program.
The Fredericksburg Area Metropolitan Planning Organization and the George Washington Regional Commission each has a list of five projects that will need to be cut to four as part of the next round of the state's Smart Scale funding program, which scores and ranks projects for funding to help pay for the work.
Fredericksburg and Stafford and Spotsylvania counties also have lists of projects seeking Smart Scale money. Each locality can propose four projects to vie for the state funds. The FREDericksburg Regional Transit bus service will send in three projects.
FAMPO's Policy Committee was set to talk about its list and make decisions during a virtual meeting Monday night, but members instead deferred voting on it until their Aug. 10 meeting. The GWRC is set to vote on its list at its meeting earlier the same night.
Stafford's FAMPO representatives said the county needs more time to settle on its projects.
No members spoke about specific projects.
The 10 projects on the FAMPO and GWRC lists have a total estimated cost of $158.5 million. FAMPO's list has the biggest ticket items, accounting for more than $111 million of the total estimated cost.
The biggest project on FAMPO's list calls for widening of State Route 610 in North Stafford along a 1.4-mile stretch between Eustace and Shelton Shop roads. That project carries a cost estimate of $40.4 million.
Next on the list is an estimated $36 million project that would involve "multimodal" improvements and adding a fourth lane to southbound Interstate 95 from the end of the Rappahannock River crossing's additional lanes to the Massaponax exit.
Another big-ticket project would focus on Virginia Railway Express feeder bus routes from Spotsylvania to Fredericksburg and improvements at the Massaponax exit of I–95. The project would cost an estimated $21 million.
Another multimodal proposal is an estimated $4.7 million project focused on transit and bike/pedestrian paths along Lafayette Boulevard in Fredericksburg and Spotsylvania.
A Spotsylvania project includes $9.3 million in State Route 208 improvements, including work at the Southpoint Parkway intersection.
GWRC's list includes four projects in Stafford: $18.7 million in improvements to Onville Road, $7.8 million for intersection and pedestrian infrastructure work on U.S. 17, $8.4 million for U.S. 1 and Layhill Road intersection improvements, and $6.1 million for a turn-lane extension and shared-used path on U.S. 1.
One of GWRC's proposed projects is in King George County. The $5.9 million project would focus on crossover improvements as part of a U.S. 301/State Route 207 corridor study.
Stafford's Board of Supervisors has a list of four projects it plans to submit: Shelton Shop Road improvements, possibly with roundabouts, costing $31 million; $16.9 million for improvements to Mountain View Road between Choptank and Stefaniga roads; another $26.9 million for improvements to Mountain View Road between Stefaniga and Kellogg Mill roads; and $7.8 million for work on Morton Road between Leeland Road and Cherry Laurel Drive.
Spotsylvania's list of Smart Scale projects includes widening of State Route 2/U.S. 17 from the Fredericksburg line to the Shannon Airport area, which could cost up to $40 million. The list also includes $7 million for a Virginia Central Railway trail on Harrison Road; $14 million for a U.S. 1 and State Route 208 intersection project and another project for the intersection and Route 208 with an cost of $20 million.
Fredericksburg's list includes $49.5 million to build a four-lane road connecting State Route 3 and Cowan Boulevard, $8.4 million to add signals to the U.S. 1 off-ramp to Route 3 and other improvements, $1.7 million for U.S. 1 improvements at the Augustine Avenue intersection, and an estimated $1.9 million for a VCR trail connector in the Idlewild neighborhood.
State transportation officials will announce projects chosen for Smart Scale funding in January.
Scott Shenk: 540/374-5436