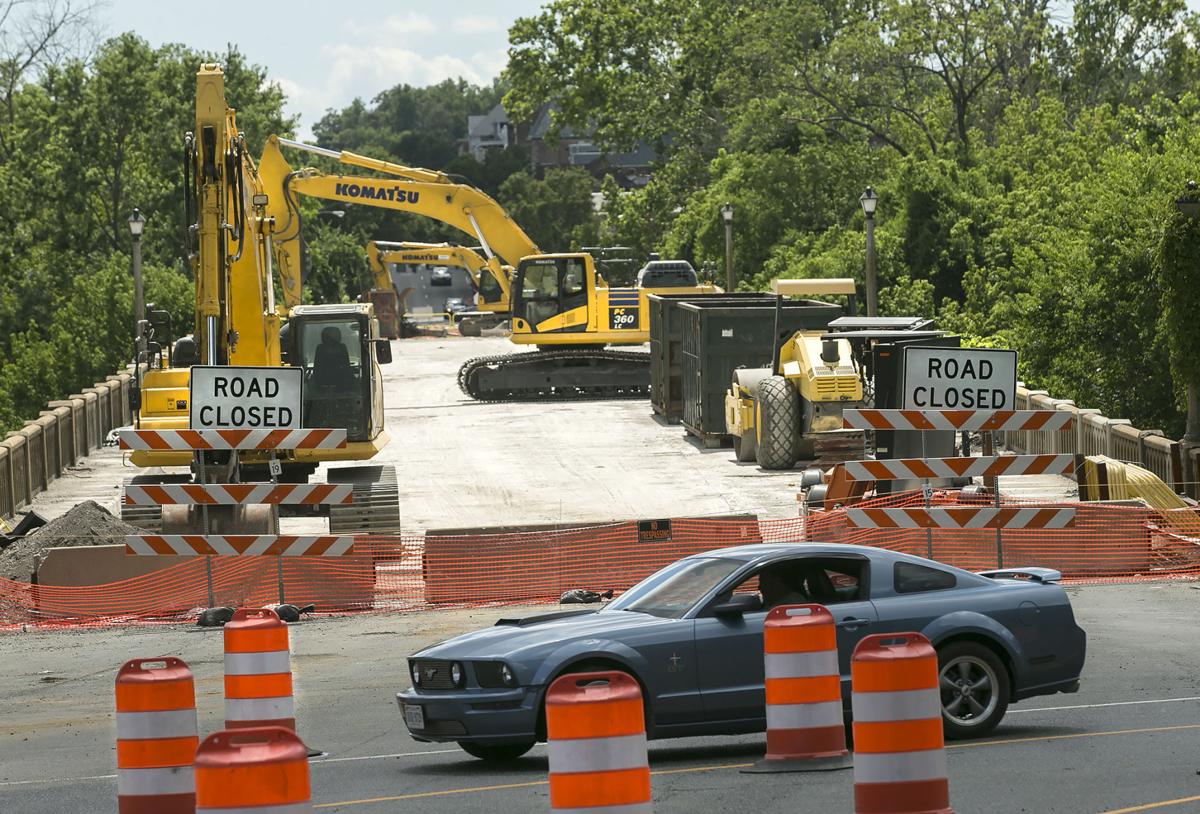 WITH finances for local governments already in a state of uncertainty, local transportation funding is expected to take a hit for un-pandemic reasons.
Earlier this year, Virginia cut by half the historical amount of funds it distributes to localities from the grantors recordation tax for property sales, according to a presentation given to the Fredericksburg Area Metropolitan Planning Organization last week.
That fund traditionally has totaled $40 million, Stafford County Public Works Director Jason Towery told the group. Localities use much of that tax revenue for transportation work, Towery said. The revenue also can be used for public education.
The recordation revenue stream was cut by $20 million earlier this year in a bill approved by state lawmakers and signed by Gov. Ralph Northam, according to Towery. Those funds were shifted to the Hampton Roads Transit program, Towery said.
He said Stafford has taken in an average of $870,000 annually through the recordation tax.
According to Fredericksburg, last year its recordation revenue totaled $167,300. Spotsylvania's totaled $665,493.
Towery said localities use the revenue for local transportation work, such as to help leverage projects for Smart Scale funds.
He said those revenue figures are expected to take a big hit, and was hoping FAMPO will support a request that Virginia lawmakers restore the historical recordation revenues for localities. FAMPO members are expected to consider the request at a later meeting.
EASING CHATHAM BACKUP
Dear Scott: I may have missed previous letters to you about the Chatham Bridge detour, specifically, the additional traffic now flowing from Kings Highway onto Cool Spring Road (especially when northbound I-95 backs up).
Traffic leaving the city of Fredericksburg on Williams Street over Chatham Bridge onto Kings Highway has two left turn lanes onto Chatham Heights, with only one lane continuing on Kings Highway. There is very little traffic using this portion of Kings Highway.
Traffic from Cool Spring Road onto Kings Highway has two left turn lanes. Why would there not be two right turn lanes at the traffic light from Kings Highway onto Cool Spring Road? Very little (if any) traffic continues now into Fredericksburg with the Chatham Bridge closure.
Sunday afternoons are particularly bad. Northbound I-95 traffic reroutes via Blue Gray Parkway onto Kings Highway. Traffic backups on Kings Highway now stretch toward Ferry Farm Walmart despite the recent intersection improvements to Ferry Road and Kings Highway.
Would VDOT consider an additional right turn lane onto Cool Spring Road?
—Joe Godsey, Stafford County
The Virginia Department of Transportation did consider this as a way to handle increased traffic during the bridge closure, according to local spokeswoman Kelly Hannon.
There was a big hurdle for that potential change.
Hannon said that adding a second right turn would require a new lane to be built, which would also require money. She said either Stafford County or FAMPO would have to seek funding for that work.
Hannon added that, depending on their destination, drivers have the option of going to the Chatham Heights Road signal instead of using Cool Spring Road.
Get used to the setup, folks. This will be life until October 2021, if you can even look that far ahead anymore.
Scott Shenk: 540/374-5436
Be the first to know
Get local news delivered to your inbox!