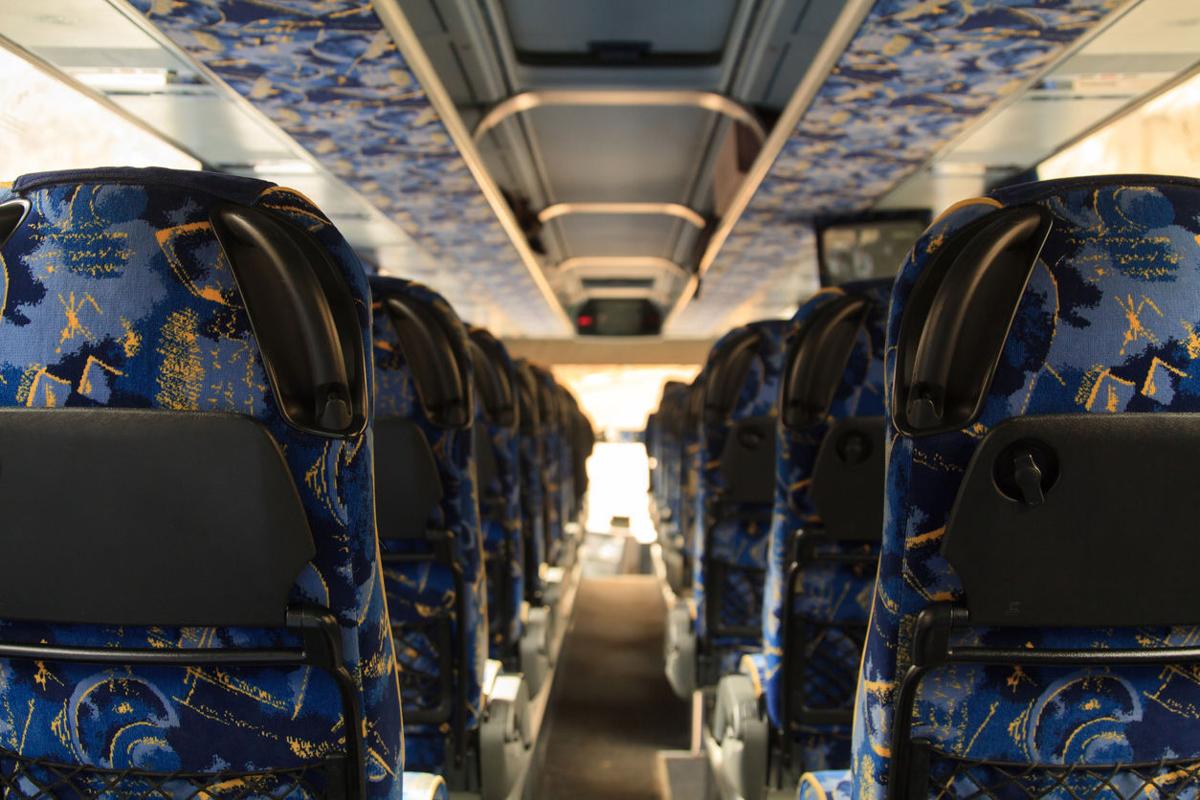 This seems a strange place for an obituary. But I received the news on Friday, and a transportation column seems to be the only fitting place for it.
This eulogy could prove premature. It wouldn't be the first time. But the writer seems quite sincere that he has witnessed an actual death.
This obituary is not for a person, but an institution—the motorcoach industry. And the cause of death, so says the writer, is the world's No. 1 culprit of the moment: COVID-19.
"Decimated by the COVID-19 pandemic, the motorcoach industry passed quietly into the night because they did not receive vital economic relief from Congress during the CARES Act and subsequent government stimulus packages," opens the obit, written by Peter Pantuso, president and CEO of the American Bus Association. "The industry's 3,000 small businesses closed their doors and furloughed more than 100,000 employees and left idle 36,000 buses."
He goes on to note that during the industry's 150 years it has "carried billions and billions of students, parents, workers, tourists, church groups, evacuees to field trips, work, new destinations and out of harm's way during natural disasters."
The obit adds that the "motorcoach industry was a steady friend to all. An economic driver. A people mover. A life saver. An essential piece of America's transportation system. But because Congress did not appropriate the desperately needed funding they needed to survive, it let them die."
The bus industry is not dead—companies are finding ways to survive, for now—but it has been severely pummeled by the pandemic. Like many others, the industry has been left to flutter in the breeze while haggling over relief packages continues in the halls of power.
Do drivers have a death wish?
Speaking of death and irrational minds, how about a quick update on the utterly odd crash figures that have popped up during the pandemic.
Unless you've been living under a rock or were quarantining before quarantining became hip, the pandemic turned much of the population into hermits. In turn, the roads became all but empty for a while before traffic returned, slowly, in recent months.
Fewer cars on the roads equals a drop in crashes. That means fewer injuries and deaths related to said crashes, right?
Not really. Crashes and injuries have plummeted, but somehow deadly crashes have kept pace with previous years.
That was the trend early on in the pandemic, and it continues.
Last year, through Sept. 10, there were 84,995 crashes statewide, with 44,767 injuries and 550 deaths, according to the Virginia Department of Motor Vehicles data.
During the same span this year, there have been 66,399 crashes and 31,187 injuries statewide.
How many deaths? Same as last year, 550.
The same oddness appears in local numbers.
So far this year, 37 people have died in 3,368 crashes in Fredericksburg and the counties of Caroline, Culpeper, King George, Orange, Stafford and Spotsylvania. During the same span last year, 5,039 crashes and 39 deaths were reported.
The majority of this year's local deadly crashes have come during the pandemic, a time when police have pointed out that drivers have been more reckless and driving at much higher speeds than before the pandemic.
Has COVID-19 pushed people over the edge, actualizing Sigmund Freud's concept of the death instinct, or Thanatos, characterized by aggression, risky behavior and reliving trauma?
Don't forget, Freud also proposed the life instinct, or Eros, the polar opposite of Thanatos.
Couldn't we all use a little more Eros in our lives right now?
It sure would be nice to at least have a little more of it on the roads.
Scott Shenk: 540/374-5436
Be the first to know
Get local news delivered to your inbox!