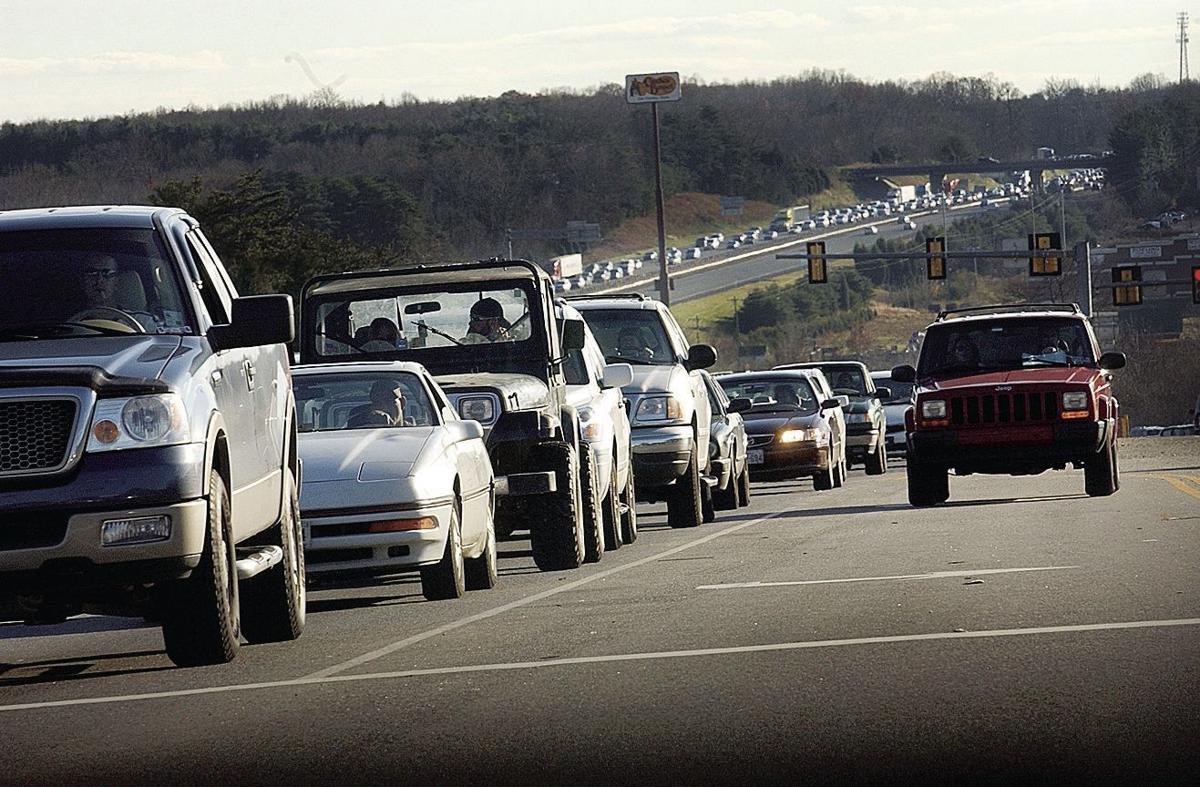 The summer driving season kicks off this Memorial Day weekend, and millions of people are expected to hit the road.
AAA projects that more than 1.1 million Virginians will travel at least 50 miles over the long holiday weekend. The projection is the highest by AAA since 2005 and a 2.6 percent increase over last year.
Traffic is expected to be heavy across the nation, with AAA projecting that 39.3 million people will head out for the holiday, an increase of 1 million compared to last year's Memorial Day projection.
An increase is expected in other modes of travel, too. The projection of air travelers nationwide is up 5.5 percent over last year. AAA expects a 5.8 percent increase this year in air travel by Virginians.
But most travelers will hop in a car.
Nearly 1 million of Virginia's holiday travelers are expected to drive to their destinations.
"The expected increase in Memorial Day travel mirrors the positive growth seen throughout the travel industry this year," AAA spokeswoman Martha Mitchell Meade said in a press release.
She said low gas prices at the pump is one reason for the expected spike in travelers this Memorial Day weekend, which runs from Thursday to Monday.
The average Fredericksburg-area gas price this week was $2.11, according to AAA. That is 5 cents more than this time last year. But gas is cheaper than it was in other years around Memorial Day. In May 2014, the national average price for a gallon of gas was hovering around $3.68, according to gasbuddy.com data.
Preparations are being made to ensure the holiday weekend is safer and easier on travelers.
The Virginia Department of Transportation will put most major construction projects on hold and lift lane closures where possible, from noon Friday until noon Tuesday. VDOT also has an online tool to help travelers see when Memorial Day traffic has historically peaked and ebbed.
VDOT said in a press release that the peak on southbound Interstate 95 and eastbound Interstate 64 has hit on Saturday from morning into the afternoon. The peak for northbound I–95 and westbound I–64 has come on Monday, from noon through late evening.
To accommodate the heavy traffic, adjustments also will be made for the I–95 express lanes schedule (see box).
Drivers also should expect to see a heavier police presence this weekend as the Virginia State Police will put more troopers on duty.
With the increase in traffic also comes more crashes, so transportation officials are asking drivers to be extra cautious.
"As drivers, we must remember before taking our weekend trips to maintain a safe speed, avoid distractions, give someone else the keys if you have been drinking, and always buckle up—every seat, every trip," said George Bishop, Virginia Department of Motor Vehicles deputy commissioner.
Scott Shenk: 540/374-5436