Punnammal Gross said she had planned to graduate high school on Saturday in a small, quiet celebration at home with her parents, but the 18-year-old Stafford County resident put that event on hold for something she felt would make a bigger impact on the world she lives in.
Gross chose to spend the morning with hundreds of others in a march of solidarity for George Floyd and his family.
"He looked like someone in my family," said Gross. "It just really hurt, and I wish that he was still here."
Floyd died on Memorial Day as former Minneapolis police officer Derek Chauvin had him pinned him down for eight minutes and 45 seconds by pressing his knee into the back of his neck. In a video of the incident widely circulated on social media, Floyd repeatedly cried out that he couldn't breathe.
After the incident, Chauvin was fired from the force and charged with murder. Three other police officers involved were also fired, but have not been charged.
Since Floyd's death, numerous marches, protests and demonstrations have occurred across the U.S., some of them erupting in violence in places such as Atlanta, Denver, New York City and near the White House.
But in Fredericksburg Saturday, those who marched marched in peace.
Gross and more than 200 others met at the W.L. Harris Playground in the Mayfield community at 10 a.m., and then marched to Fredericksburg's City Hall. There, the crowd, a mix of blacks and whites, listened to speakers and prayers and solemnly memorialized Floyd.
A police officer offered to direct traffic if needed, but help was not needed. A few officers were among the crowd at City Hall.
Mozett Petway, a community activist and president of the Spotsylvania branch of the National Association for the Advancement of Colored People, was one of the organizers of Saturday's march. Petway said one of the outcomes he hoped for was finding a law-enforcement agency in the Fredericksburg region say, "No, thanks, that's not us."
"Do we have a relationship [with law enforcement] that we are assured that they would not allow something like this to happen here?" Petway asked.
"We want a statement from an agency that says that's not them, that's not what they stand for," said Petway.
Fredericksburg Mayor Mary Katherine Greenlaw joined Petway, City Councilman Charles Frye Jr. and others in speaking at the gathering outside City Hall.
"What happened in Minneapolis is not us, and it's not going to be us," Greenlaw said in an interview afterward.
Stafford County businesswoman Metria Singleton not only marched on Saturday, she helped organize the event as well. Singleton said news of the local march was spread by social media channels and by word of mouth.
"We have nothing against law enforcement. This is all peaceful. We just want to stand with the nation and show this is unjust," said Singleton.
Singleton believes if a crime is committed, criminals should be arrested. But she also believes the nation must shed negativity and the "baggage we see in the media," and come together as one. She said police need to build bridges to the community and hold abusive officers accountable.
"I'm one of the biggest supporters of law enforcement, but we need police to call out their brethren when they do wrong," said Singleton. "We can't have these bad apples carrying badges and guns."
Singleton said years ago when police rode bicycles through neighborhoods and talked with people, they were part of the community. Today, she said that communication is lacking.
"If something's going on, we would call them by name, instead of coming out for an immediate arrest," said Singleton. "We haven't had an opportunity to interact with the police. They need to show more communication between citizens and the community."
Before beginning the 30-minute march to City Hall, Petway organized marchers in socially-distanced groups of 10. Police offered to direct traffic around marchers, but help was not needed.
During the march, passing cars blew their horns in support as the group walked along Dixon Street en route to downtown.
Once at City Hall, the Rev. James E. King of Land of Promise Church delivered rousing remarks that echoed many of Floyd's final words, his last being, "Don't kill me." King concluded his remarks by chanting "No justice, no peace" to the large crowd, who joined him at the foot of the stairs leading to the city office.
Del. Josh Cole, the first African American to represent Fredericksburg in the General Assembly, said he hopes to enact change during the next legislative session. He said he'll be advocating for a community and citizen review board for police incidents.
"I want to make sure we don't become the next Minneapolis, Atlanta, or Memphis," Cole said. "We want to be proactive and we cannot disregard the voices of those who are hurting. We're going to enact change."
King said he hoped Saturday's march would help shed light on the many injustices that continue to haunt African Americans across the country.
"We can't sleep because of the fear, the pain, and the heartache of being an African American and having to fight this struggle," he said. "We are tired, we can't sleep, and we can't breath."
George Floyd March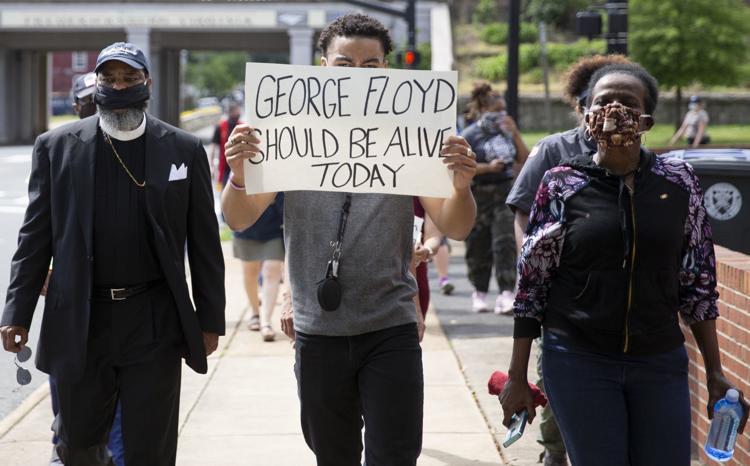 George Floyd March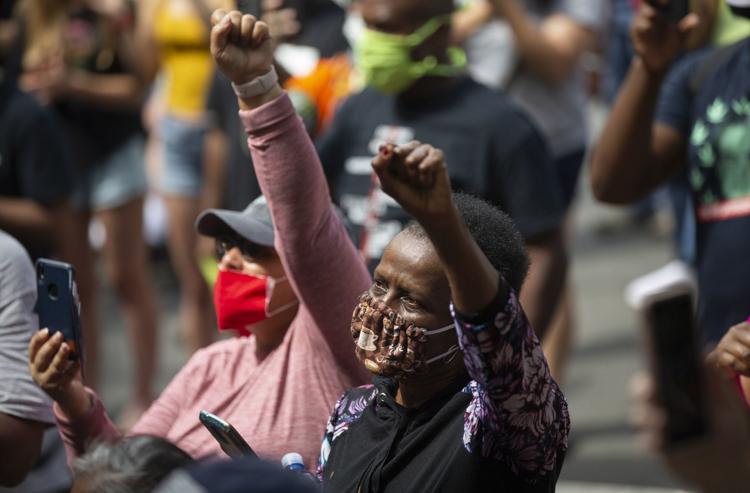 George Floyd March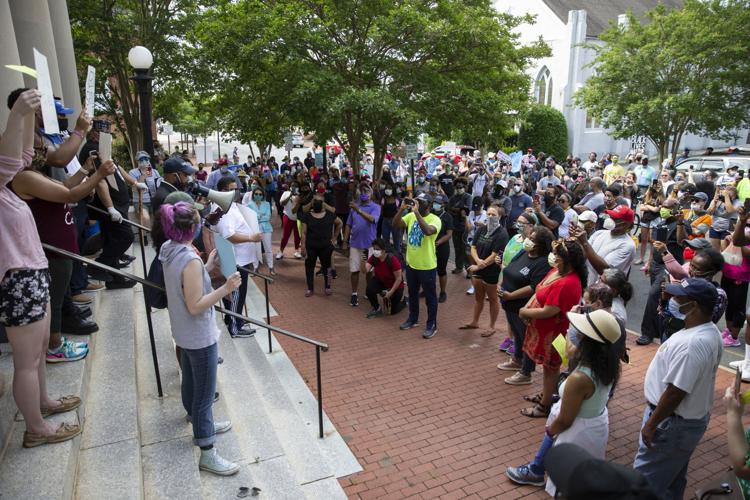 George Floyd March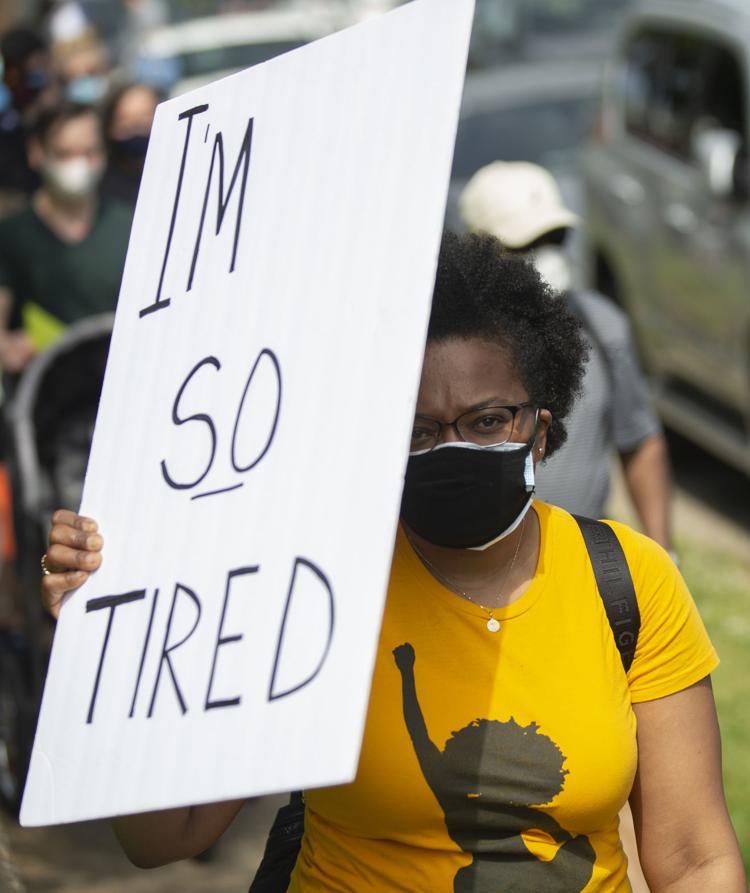 George Floyd March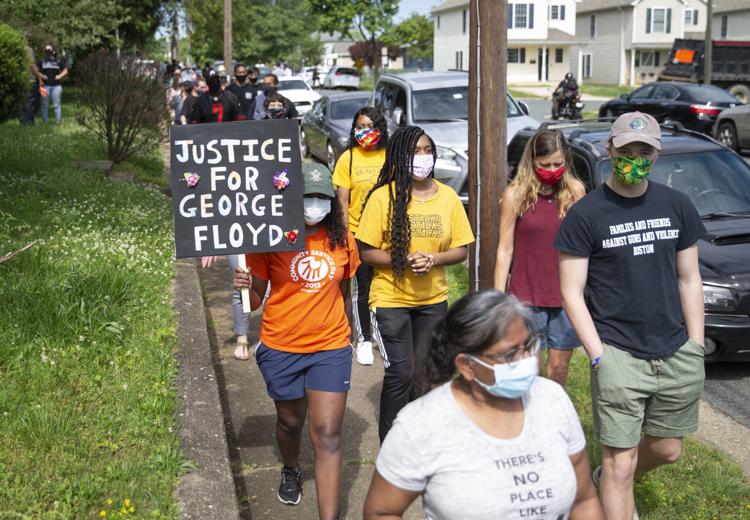 George Floyd March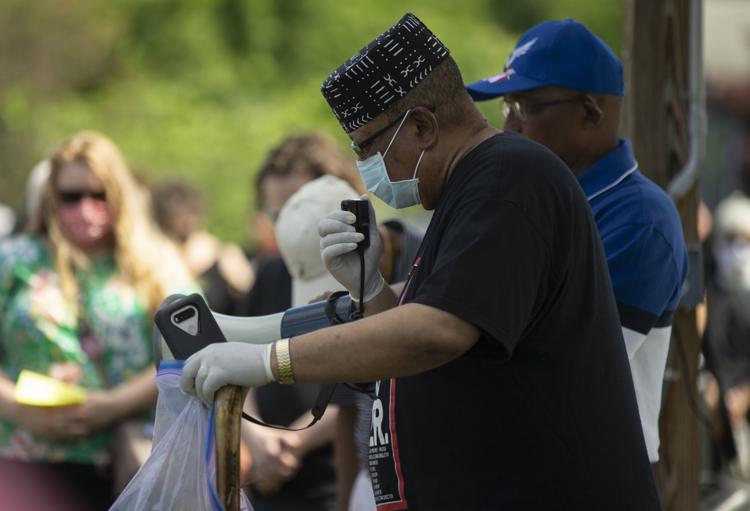 George Floyd March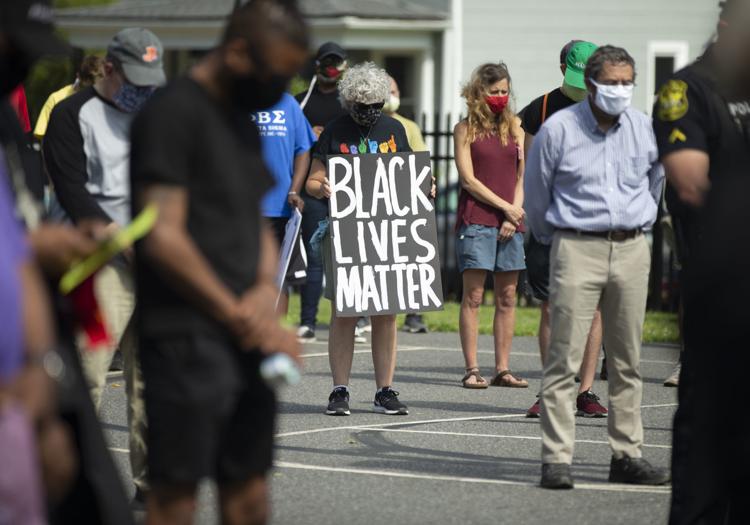 George Floyd March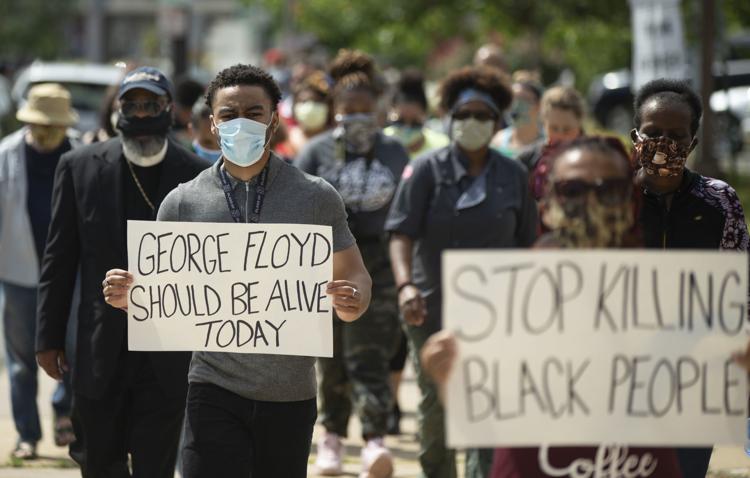 George Floyd March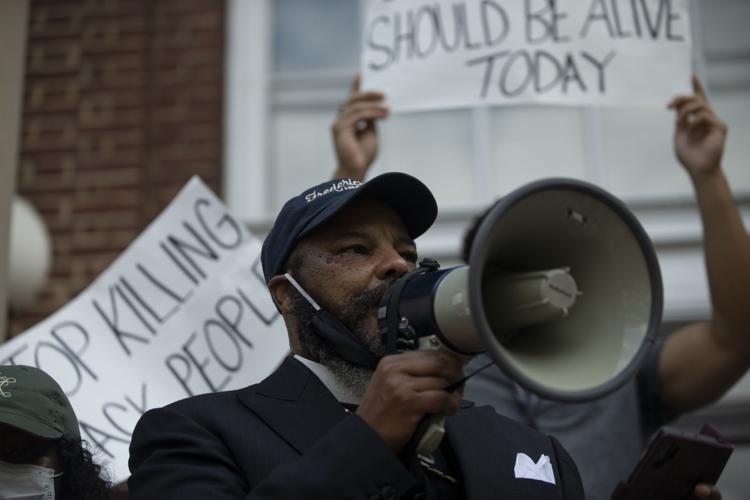 George Floyd March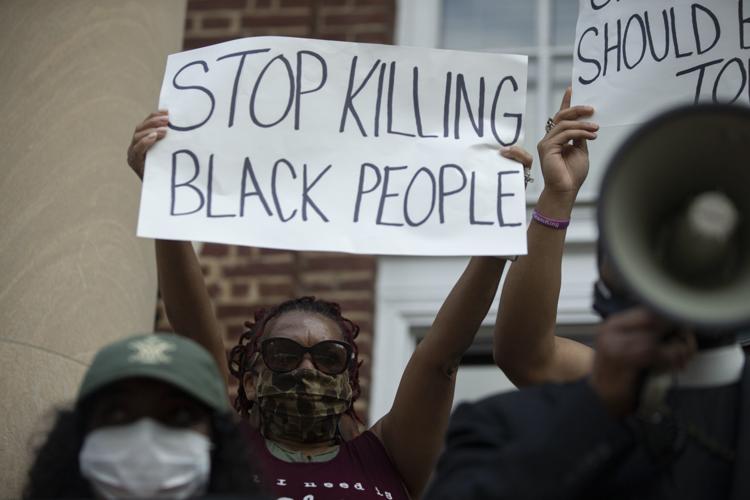 George Floyd March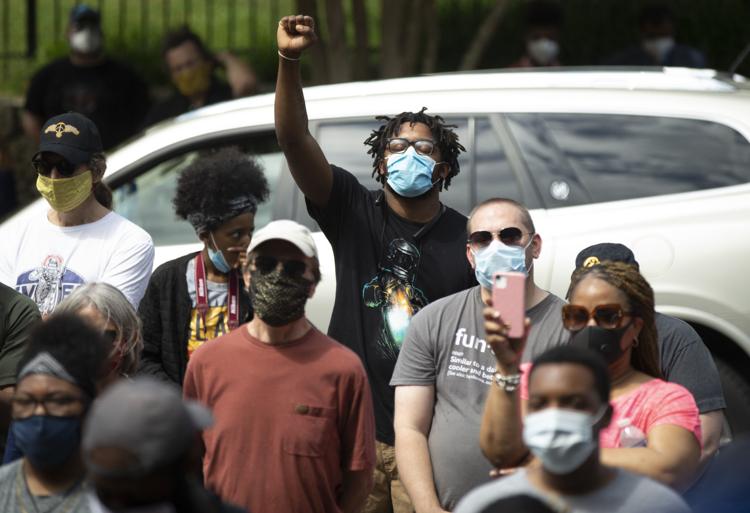 George Floyd March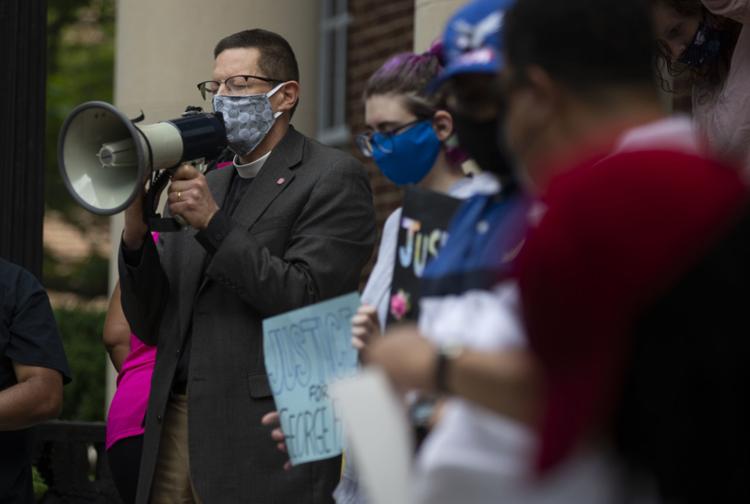 George Floyd March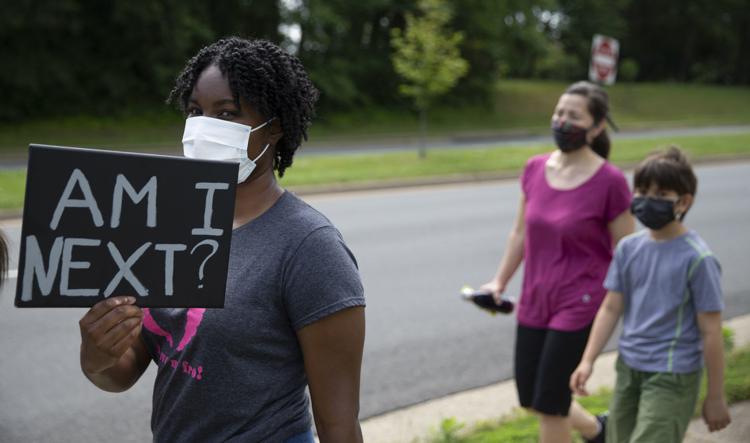 George Floyd March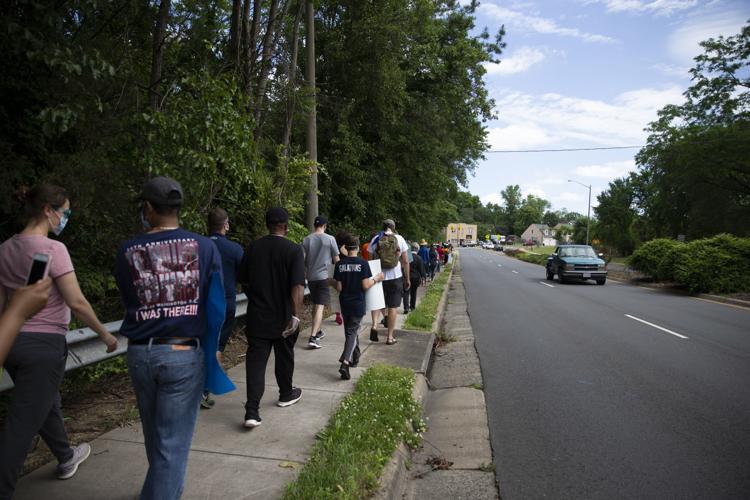 George Floyd March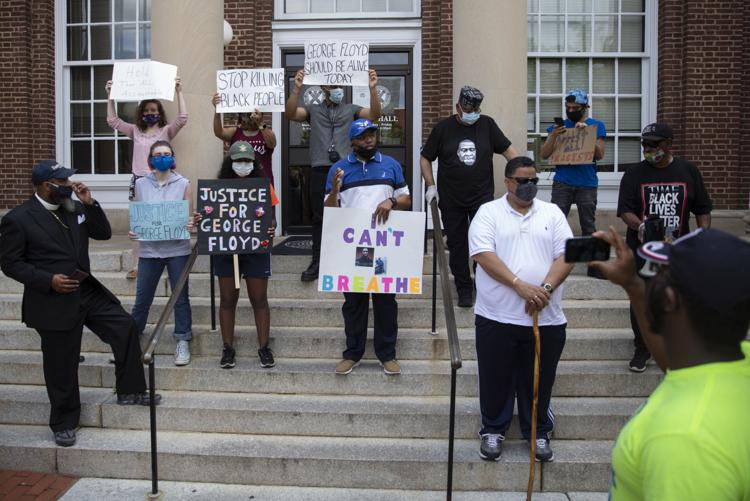 George Floyd March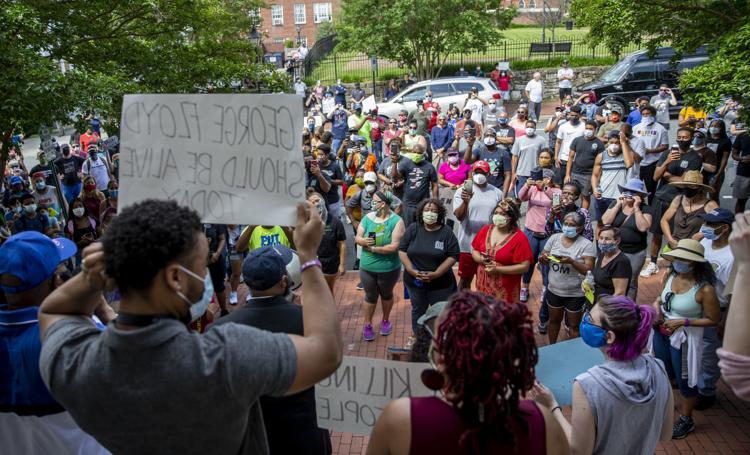 George Floyd March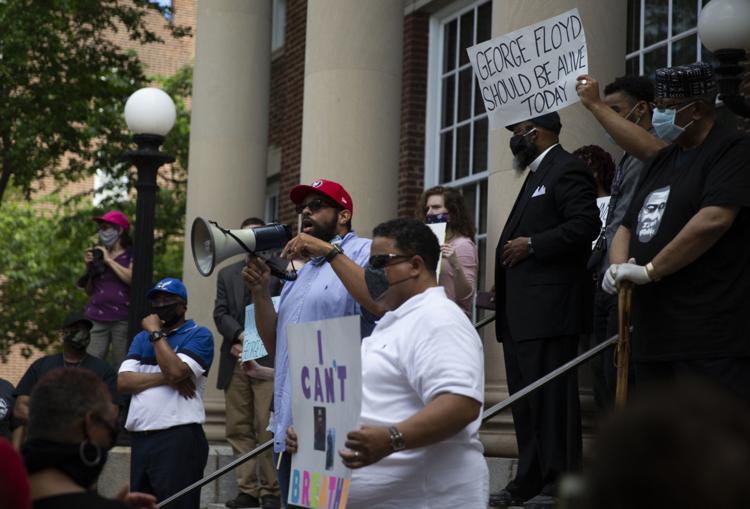 James Scott Baron: 540-374-5438