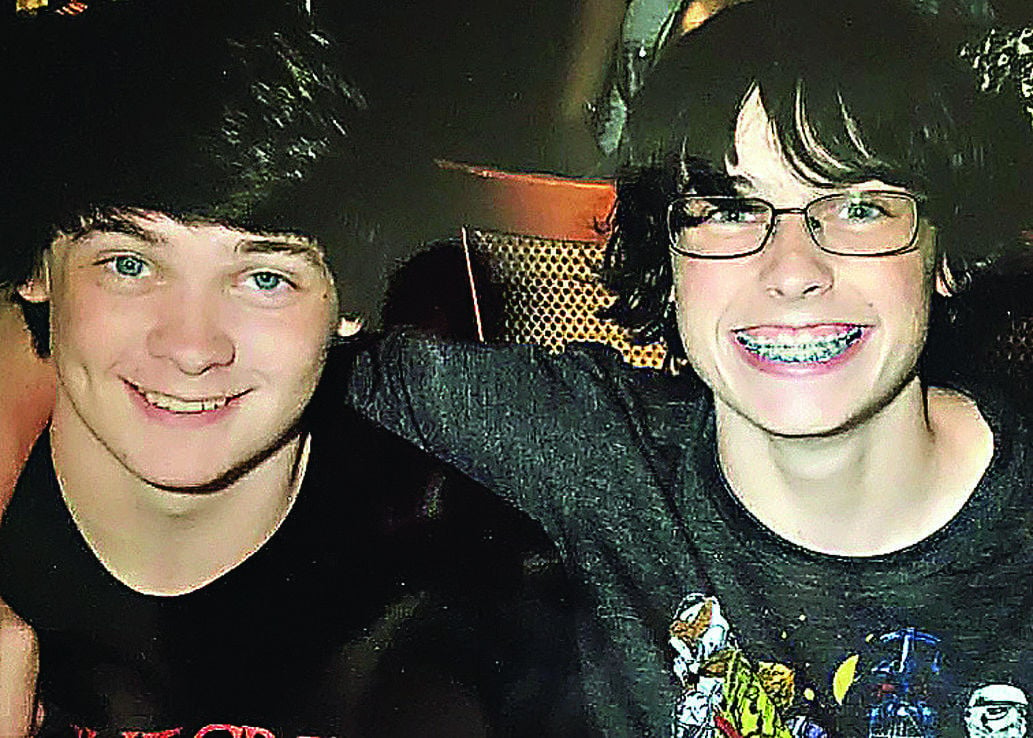 The earth groaned even as the heavens rejoiced for the souls of brothers Ian and Jalen Brown, who were whisked away on a foggy morning in a tragic accident on Thursday, Nov. 5, 2015, while driving to school.
Ian Brown, 18, was a big-hearted charmer with a sly grin that always made you think he knew something that you did not. He was born on Sept. 3, 1997, in Fauquier Hospital but lived most of his life in Caroline County. He attended Spotsylvania High School. Ian loved vacations, fishing, sports, friends and most of all family. A planner by nature, he once told his family that he did not want to miss a thing and he jammed more into his 18 years than most people do in a lifetime.
Jalen Garrett Brown, 15, was born on April 21, 2000, in Fredericksburg. He always possessed a wide, toothy grin that gave away his joyous nature. He found a silver lining in every cloud and his love of life was infectious to all who knew him. Jalen loved running, and his Spotsylvania High School cross country and track teams were his extended family and his delight. He loved vacations, superhero movies, friends and family. Jalen truly loved life and he made every day brighter for those who crossed his path.
The brothers will be missed by their parents, Melissa Brown of Caroline and David Brown of Fredericksburg; maternal grandparents Guy and Gail Miller of Amissville; paternal grandparents Fred and Kendra Brown of Fredericksburg; great-grandparents Roy and Joyce Ritenour of Sumerduck; uncle Stephen Brown of Fredericksburg, aunt Kelly Norris and husband Matt of Fredericksburg, aunt Kandi Cooke of Warrenton and uncle Dennis Miller of Virginia Beach; and numerous great-aunts, -uncles, cousins and friends.
A memorial service will be held at 7 p.m. Monday Nov. 9, at Spotswood Baptist Church, 4009 Lafayette Blvd., Fredericksburg. Family members are asked to arrive at 6 p.m.
In lieu of flowers, the family request that contributions be sent to the Spotsylvania High School Athletic Department, specifically for the track teams.