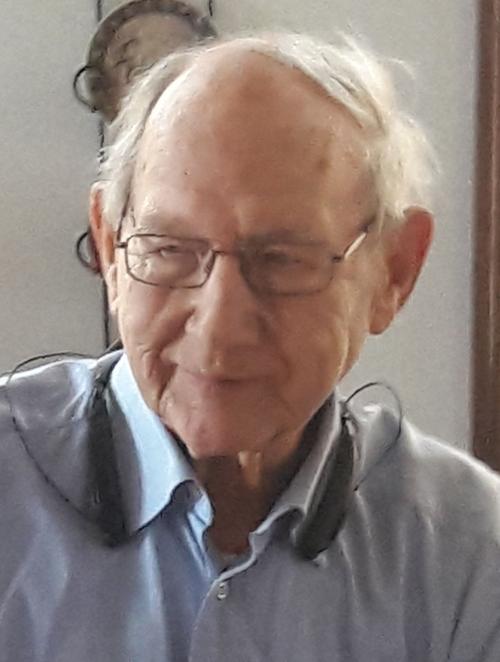 John Leo Caton Sr., 85, of Woodford passed away May 11, 2017 at Mary Washington Hospital.
Leo was an entrepreneur who started Caton's Automotive Repair in 1964 and Napa Auto Parts in 1978, both in Woodbridge. He was an avid outdoorsman, pilot, hunter, and farmer who loved his animals dearly. Leo is in God's pastures now! He leaves behind a legacy of hard work, determination, a large extended family and a multitude of friends.
Survivors include his wife, Patricia Caton; children James Caton, John L. Caton Jr. (Alicia), Robert Caton and Mary Caton Craddock (John Sr.); siblings Francis Thomas, Alice Caton, Robert Caton (Karen), Ruth Chun (Ken) and Maria Malicki; nine grandchildren, Matthew Okonsky, Tony Cornwell (Shannon), Tyler Caton, Courtney Caton, Adam Caton, John Craddock Jr., Ryan Craddock, Ashley Craddock and Nathan Craddock; five great-grandchildren Yve, Viktor, Andrew, Jasmine and Ryleigh; and former wife Doris Caton.
The family will receive friends from 5 to 8 p.m. on Tuesday, May 16 at Covenant Funeral Service, Fredericksburg.
A Mass of celebration will be held at 1 p.m. on Wednesday, May 17 at St. Mary of the Immaculate Conception Catholic Church in Fredericksburg. Burial will follow in Sacred Heart Catholic Church Cemetery in Manassas.
In lieu of flowers, memorials may be made to Catholic Charities, 1101 Stafford Ave., Fredericksburg, VA 22401.