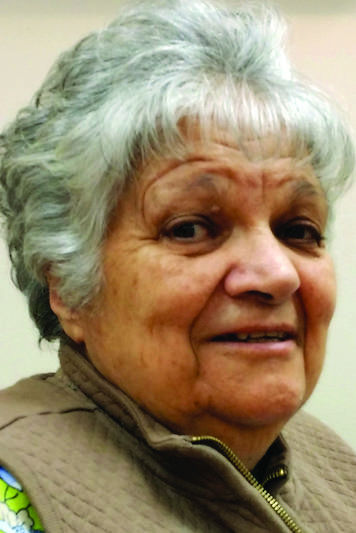 Rosemary Catherine Young Jacobson, 80, of Fredericksburg passed away Friday, Jan. 9, 2015, at Mary Washington Hospital.
Mrs. Jacobson was a native of Washington, D.C., and lived in Manassas from 1956 until moving to Fredericksburg in 1982. She was a member of Spotswood Baptist Church. Mrs. Jacobson was proud of her Italian–American heritage and passed on her love of gardening, camping and appreciation of nature and the beach as a legacy to her family and loved ones. Rosemary often said, "My children, grandchildren and great-grandchildren are the sparkling gems in my crown of glory." She showed unconditional love to everyone around her.
She was preceded in death by her mother, Ida Fimiani Young; and her father, Robert C. Young.
She was a beloved mother to two beautiful daughters, Inez Jacobson of Locust Grove and Donna Lynn Simms of Fredericksburg; a caring and devoted grandmother to seven grandchildren, Jessica Staples (Thornton) and Janette Tolosa (Ronald), both of Locust Grove, Jody Tolosa of California, Jaylen Wright–Jacobson of Locust Grove, Robert Simms III (Merrily) and Christina Simms, both of North Carolina, and Ashley Simms (Nick) of Fredericksburg; as well as a doting great-grandmother to eight great-grandchildren, Cameron, Malia, Zeth, Hunter, Preston, Christian, Zachary and Xander; a loving sister to brother Robert C. Young Jr. of Woodbridge; and a caring aunt and cousin to several nieces, nephews and cousins.
The family will receive friends from 6 to 8 p.m. Monday, Jan. 12, at Covenant Funeral Service, Fredericksburg.
A service will be held at noon Tuesday, Jan. 13, at the funeral home.
Interment will be private.