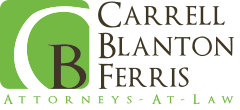 When people retire, a wide variety of potential legal issues confront them. Medical expenses, long-term care costs, estate planning, and asset protection are just some of the concerns that retirees must address.
Seniors who have planned well for their financial futures are more likely to enjoy good health and golden years filled with family visits, dream trips, or just puttering around the house. Proper planning can give them the peace of mind to retire on their terms.
Given the complex nature of the rules and laws that affect estate planning, it is best to seek the legal expertise of an Elder Law and Estate Planning attorney to help guide you through this process. It is simply too important of an issue to attempt to do it on your own.
No matter how small your estate may be, you should create a plan to ensure that your financial and medical goals are achieved, and to ensure your that family has clear directions as to how to best care for you during your golden years. Your plan should permit your estate to save as much as possible on taxes, court costs and attorneys' fees; it should also afford you the comfort of knowing that your loved ones can move forward after your death without being burdened with unnecessary red tape and financial confusion.
All estate plans should include three important estate planning instruments: a durable power of attorney, an advance medical directive, and a trust or a will. The first two documents are for managing your property and your medical decision-making during your life in the event that you are ever unable to do so yourself. The third (will or trust) is for the management and distribution of your property after death. For more complex estate situations or for the management of certain types of retirement plans, a variety of estate planning options, including a range of trust types, may be worth considering and discussing with your attorney so that you can best meet your financial goals.
PLANNING FOR INCAPACITY/GUARDIANSHIP AND CONSERVATORSHIP
Every adult is assumed to be capable of making his or her own decisions unless a court determines otherwise. If an adult becomes incapable of making responsible decisions because of a lack of mental capacity, and that adult has not done any estate planning, then a court will appoint a substitute decision maker, called a "guardian" or a "conservator." Guardianship/Conservatorship is a legal relationship that authorizes a competent adult to make decisions for another adult who because of incapacity is no longer able to take care of his or her own affairs. The guardian/conservator can be authorized to make legal, financial, and health care decisions for the ward.
If an adult you know needs assistance with any of these issues, and that adult has not executed a power of attorney, advance medical directive, or trust, consult with an attorney who focuses on these practice areas about how you may be able to help this individual as a guardian/conservator. Discussing issues like these as soon as they are noticed and taking action before any major problems develop are essential actions for protecting an incapacitated adult from neglect, exploitation, and abuse.
While guardianship and conservatorship may be options in situations where incapacitated adults do not have the necessary estate planning documents in place, they can be expensive and cumbersome proceedings. Most people prefer to plan in advance for situations where they may become incapacitated, and this can be done with the use of advance medical directives and durable powers of attorney. It is important to discuss with an attorney not only planning for management of one's estate after death, but also options that one may have to plan for future incapacity.
ASSET PROTECTION PLANNING
Many seniors have heard horror stories about individuals losing their homes and other retirement resources upon entering a nursing home or requiring long-term care. To protect against this risk, some seniors may wish to use special types of estate planning techniques to control their estate plan while also protecting their assets from being exhausted to pay for long-term care. Traditional estate planning trusts typically only address concerns related to incapacity and the disposition of property at death. But a self-settled asset protection trust addresses these issues and prevents resources from being consumed by the costs of long-term care. Planning that utilizes an asset protection trust requires an extensive review of the client's assets, goals, and needs. An experienced Elder Law and Estate Planning attorney should be knowledgeable about the benefits and consequences associated with this type of planning, and therefore able to expertly guide seniors through its challenges to the creation of a successful and satisfying asset protection plan.
These topics and many more on estate planning, guardianship/conservatorship, estate administration, and elder law are covered in free educational seminars hosted by Carrell Blanton Ferris & Associates, PLC and are posted on its website www.carrellblanton.com.
If you want to discuss your needs with an attorney, please feel free to contact the office of Carrell Blanton Ferris & Associates, PLC at 540-318-5998. The firm is located at 725 Jackson Street, Suite 209, Fredericksburg, VA 22401.
The information you obtain from this publication is not, nor is it intended to be, legal advice. You should consult an attorney for advice regarding your individual situation.
Carrell Blanton Ferris & Associates, PLC
725 Jackson Street • Suite 209