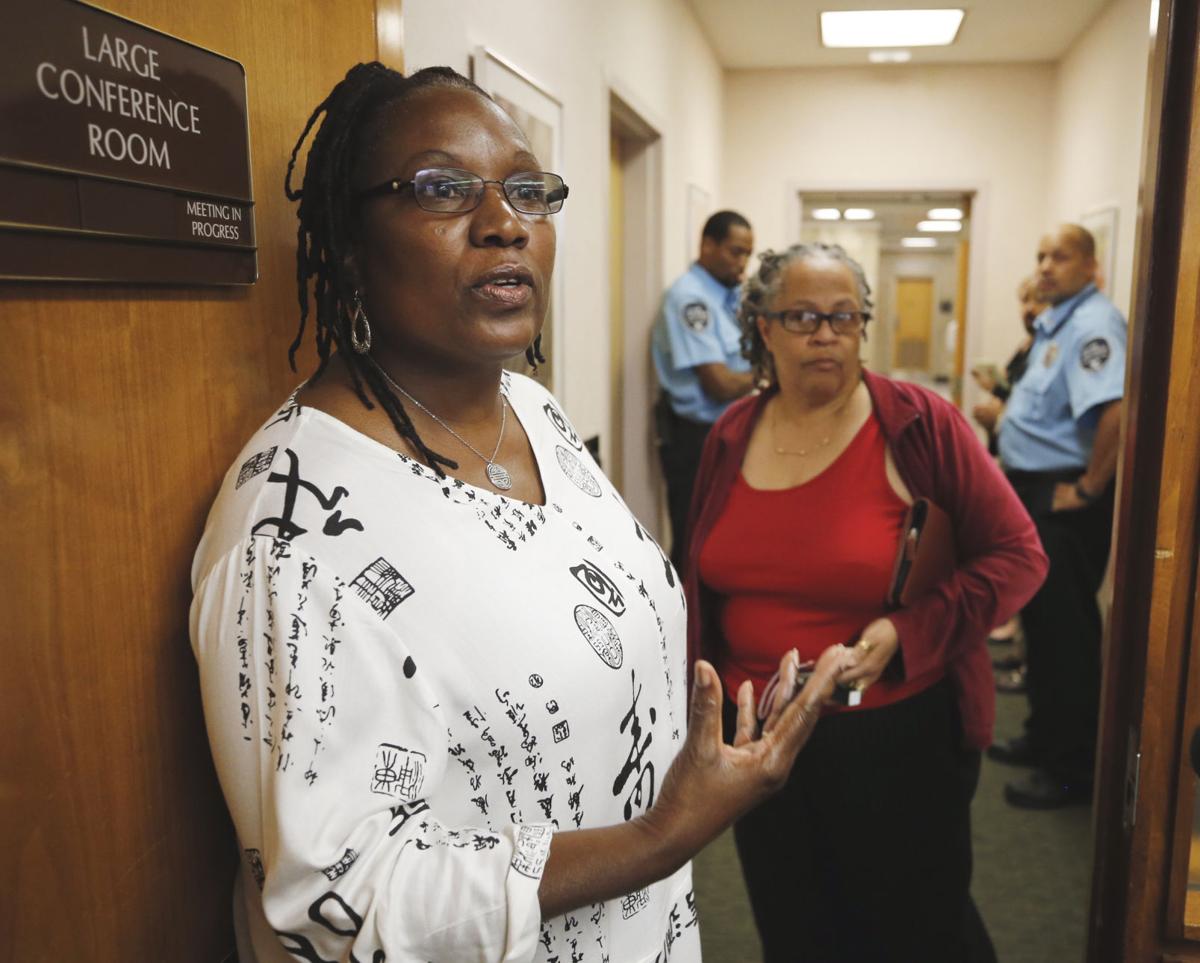 Before there was Florida's Gabrielle "Gabby" Petito or the missing Keeshae Jacobs of Richmond, Va., there was Ogechi Sarah Uwasomba of Chesterfield County, Va.
Uwasomba, a Nigerian immigrant, was reported missing on June 7, 2014. Her remains were found in South Richmond nine months later.
Richmond and Chesterfield police departments said it did not appear Uwasomba was the victim of foul play. The Richmond Branch NAACP, the African Community Network and other organizations remained unconvinced, calling in vain for a homicide investigation into the death of the 28-year-old woman with mental health issues.
For Richmond activist Lynetta Thompson, then head of the Richmond NAACP, the dramatic elevation of Petito over missing women of color has been triggering.
"I think for me it just really shows how far we have not come," she said Tuesday. "We are still fighting these same battles."
If all lives truly mattered, the airways would not be saturated with coverage of Petito — young, blonde and viewed as telegenic — while Indigenous women are murdered at 10 times the national average, according to PBS, and websites such as Our Black Girls document the disproportionately missing and ignored.
"Keeping these cases active and in the public eye is personally important to me, but also to the family and friends of the missing: They have not been forgotten," said Police Chief Gerald M. Smith on Monday, during a news conference called by Richmond police to bring attention to several missing persons cases.
But Smith, hired last year, is a relative newcomer to his job, several chiefs removed from when Uwasomba went missing.
Osita Iroegbu, then a Ph.D. student at Virginia Commonwealth University, shared Uwasomba's story at a 2016 academic research conference in Japan as part of her presentation on Missing White Woman Syndrome — a concept coined by the late PBS journalist Gwen Ifill to describe the lack of media and law enforcement priority afforded to missing women of color.
"Participants from Nigeria, China, India and the U.S. discussed how we would do our parts to ensure that the lives of women and men of color all over the world are deemed worthy," wrote Iroegbu — now manager of the City of Richmond's Office of Equity and Inclusion — in a July 24, 2016, Op-Ed column in the Times-Dispatch.
"That is the essence of the Black Lives Matter Movement. It is filled with members and advocates of all hues, ages, ethnicities and social status. It does not devalue others, but instead seeks to elevate the God-given fact that Black and brown life, existing in a system that considered them to be merely merchandise, traffic and profit-making, is fully respected and valued. It deserves nothing less."
There's plenty of blame to go around for the devaluing of missing people of color, from the police to the media to news consumers to social media trendsetters.
The Times-Dispatch staff wrote about Uwasomba twice. I didn't write a column on her or Keeshae Jacobs, who vanished from Richmond's Church Hill in September 2016. "None of this stuff was done for my baby," her mother, Toni Jacobs, said of the feverish reaction to Petito's disappearance.
"All human lives have the same value, but we as a public do not value all human lives the same," says Kym Grinnage, vice president and general manager of Richmond's NBC12. "That is the goal that we all have to get to, and the media plays a large role in making that happen."
We have a lot of work to do.
Grinnage, who said his station routinely airs stories on missing persons, says the so-called "missing white woman syndrome" is mostly a national network phenomenon. He called the issue "systemic with everything that was talked about in the social justice movement: Why are people of color many times not viewed the same way as white people when they are in distress?"
The issue, said Grinnage, who is Black, underscores the importance of having people of color in decision-making positions in newsrooms — or at the very least, people who are sensitive to their audience, "which is comprised largely of people of color in places like Richmond," Grinnage said.
Petito's remains were found in Wyoming this month. A coroner ruled her initial cause of death a homicide. Her case is tragic and points to so much else that's broken: historically racist standards of beauty; the distorting impact of social media trending; media sensationalism in pursuit of ratings; the ineffectual manner in which law enforcement addresses domestic violence; and yes, the invisibility and casual disregard afforded nonwhite immigrants and women of color.
The cry of "all lives matter" rings especially hollow when empathy, for too many folks, requires an attractive white package.
Until that changes, police and the media will cater to that audience.
(804) 649-6815
Twitter: @RTDMPW