The Virginia Cannabis Control Board and the General Assembly have created laws that can often be confusing to understand. Ironically, this for…
Terry McAuliffe supports mandatory vaccinations. He doesn't mince words. He is not unlike a physician who makes the needed calls to benefit or…
As I knocked on the door of his home in the Washington suburbs, I hoped Gen. Colin Powell could boil down for me the key elements of leading a…
Biden took steps in the right direction by reinstating President Obama's cancellation of the Keystone XL pipeline, placing a moratorium on oil…
Americans, including President Joe Biden, are profoundly wrongheaded about the issue of climate change, and such ignorance is dangerous.
Republicans themselves don't all realize it, but they're winning the political debate over voting laws - especially voter ID.
While a car driver could get a lawyer or file a claim themselves in small claims court for property damage caused by an aggressive cyclist, ma…
It doesn't make much sense to simply refuse a $2 million to at least make a dent in the region's affordable housing crisis, which none of GWRC…
Dominion's employees and shareholders are free to support whatever political causes and candidates they choose. But their customers should not…
Following the 2017 "blue wave" elections that saw Democrats win majorities in both chambers of the General Assembly, and the fact that the GOP…
During the 2020 session, the General Assembly passed HB 1726/SB 1038,  that "dedicates $20 million of revenues from existing recordation taxes…
In Virginia, the state government matches the school dollars provided by the localities, so poorer localities not only have less money, they a…
Proponents of replacing fossil fuels and nuclear energy with clean renewable energy are hitting some stiff headwinds, and it isn't from the so…
Social scientists Dr. Alison Dagnes and Dr. Lawrence Eppard are joined by wedding planner Amy Thunell and Kalero Vineyard owner Ann Fortin to …
Michael Paul Williams — a columnist with the Richmond Times-Dispatch in Richmond, Va. — won the 2021 Pulitzer Prize in Commentary "for penetra…
Episode 23: Richard Kyte and Scott Rada talk about how to reduce the conflict and celebrate the traditions of these three holidays.
Commentary: People who have a regular third place expand their circle of friends, laugh more often, are more engaged in their community, are h…
A falsehood-fed fire is engulfing American democracy, where more than half of Trump voters  -- and 4 out of 10 Biden voters -- support secessi…
Pharrell Williams has reeled in a boatload of awards as a recording artist and producer. But the Virginia Beach native's greatest hit may have…
Social scientists Dr. Alison Dagnes and Dr. Lawrence Eppard are joined by University of Baltimore law professor Kimberly Wehle to discuss the …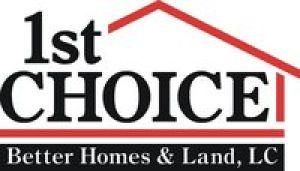 1st Choice Better Homes & Land LC
Berkshire Hathaway HomeServices Select Realty