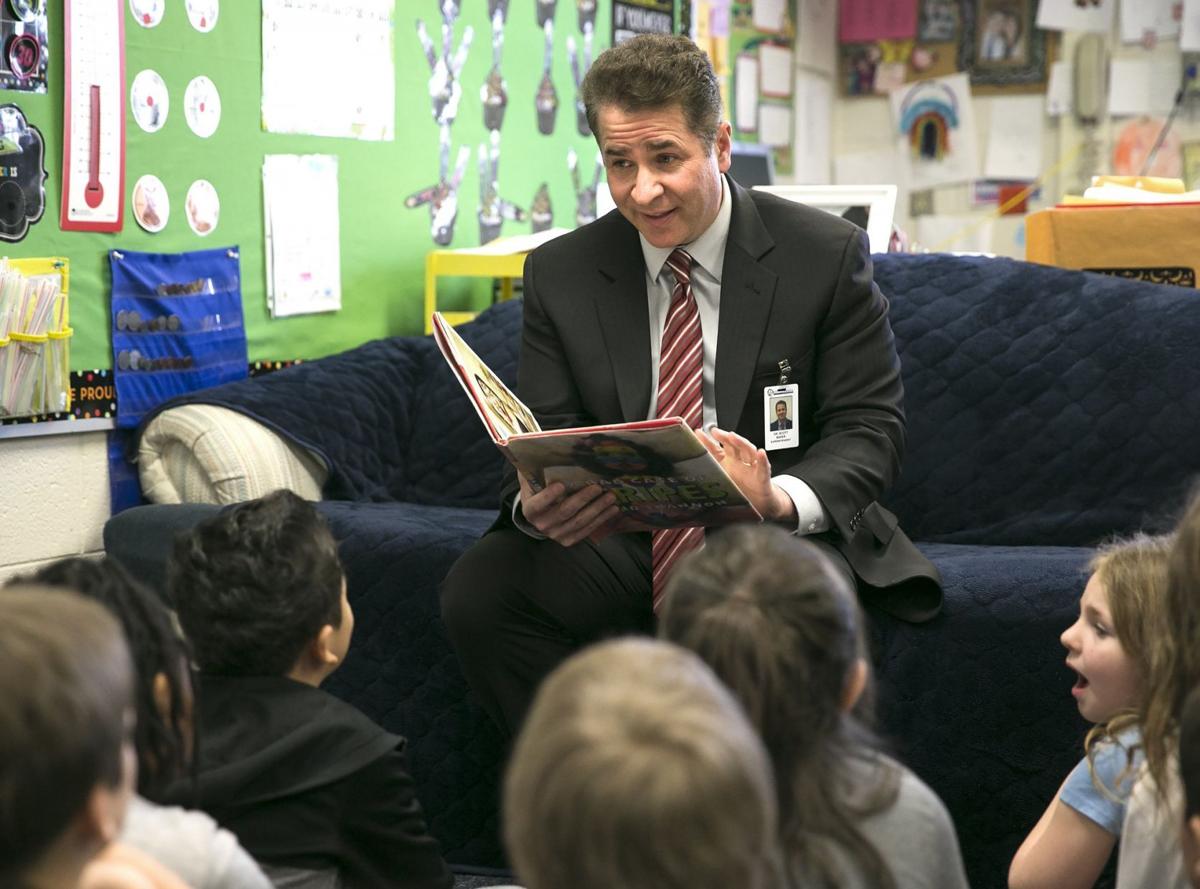 Monday night's Spotsylvania County School Board meeting was not about conservatives or liberals, literature or curriculum, children or education. It was about hope and despair.
The despair was on full display both to those in attendance and those watching online or on TV.
As has been extensively reported by my colleague Adele Uphaus-Conner, the board's new chairman, Mr. Kirk Twigg, repeatedly ignored operating procedures and Robert's Rules of Order, while demonstrating an unwillingness to correct his missteps along the way. He talked over other board members and executed the firing of the district's superintendent without cause in a manner that may have violated Virginia's open meetings requirement.
From the wreckage of this first meeting, however, those who serve the county's students must soldier on. And they need a reason to do so.
How does one find hope in a meeting where the physical distance between attendees was as stark as the opinions parents held about ousted Superintendent Scott Baker?
One finds it in Ms. Bernadette Chimner. She seemed to move freely between the two sides.
Her public opinions were focused on finding a way forward in dealing with the issue of what books appear in our libraries. She finds the fatal flaw in the process not with the librarians or the superintendent, but with the publishers. Her proposal is to petition them to add "transparency tags on the books in their catalogs."
As she spoke, she held the attention of both sides in a way that few other people did that evening. In a conversation about how she, as a concerned parent who proudly wore an "I Read Banned Books" T-shirt to the meeting, connected with those who have created the firestorm around school library books, she offered no magic solution beyond simply listening to them. [See her Nov. 27, 2021, commentary "Both sides of Spotsylvania books issue must work together."]
Failure to do that is part of the reason the book issue has exploded, she explains. Many of these parents "tried to bring this problem up, and felt consistently faced with people who said: 'Who are you to choose?'"
Through conversations with parents on both sides of this issue, and forthcoming meetings where opposing sides will read then discuss the books that have roiled the school system, she is helping rebuild dialog and trust.
Her approach is informed by the work of a professor at the University of Central Florida, Thomas Bryer, Ph.D., who has partnered with organizations large and small to bridge divides that are frequently described as "polarized" and intractable. He does this through a series of public conversations that are open to all and unscripted.
There are rules, however, that all participants must follow. These rules make it possible for people from the fringes of both positions, and every place in between, to have a civil conversation on explosive topics.
These rules include, for example, not allowing people to introduce themselves with labels (liberal, conservative, Trump or Biden supporter, CNN or FOX News watcher). This way, people interact not on their preconceived notions about how people define themselves, but rather on people's personal experiences and observations.
Other rules for interaction include ensuring "everyone participates," and accepting that "it's OK to disagree, but do so with curiosity, not hostility." And he also deploys "ignorance warnings." If someone says something that offends another, rather than attacking, people must assume the individual speaking doesn't know why something is offensive. The offended party must then explain why said statement is hurtful through their own experience.
This approach is no panacea, and Dr. Bryer notes that meetings may or may not end in solutions. That, however, isn't really the point. The point is to develop a citizenry that can work together, not against one another.
The final speaker Monday night unintentionally captured this idea well. "We have a tug of war," he said. "Where are we getting with that? Is it working? ... We don't even use the word respect anymore … and you know why? Because that's not in the tug of war; it doesn't work."
He is correct. The way this School Board conducted business Monday night isn't working. Rather than continuing to drive division and disrespect between competing factions, and taking rash actions that could potentially wind up costing the county dearly in terms of legal fees and settlements, Mr. Twigg and the board would do well to contact Ms. Chimner and Dr. Bryer and create a formal space for them in our system.