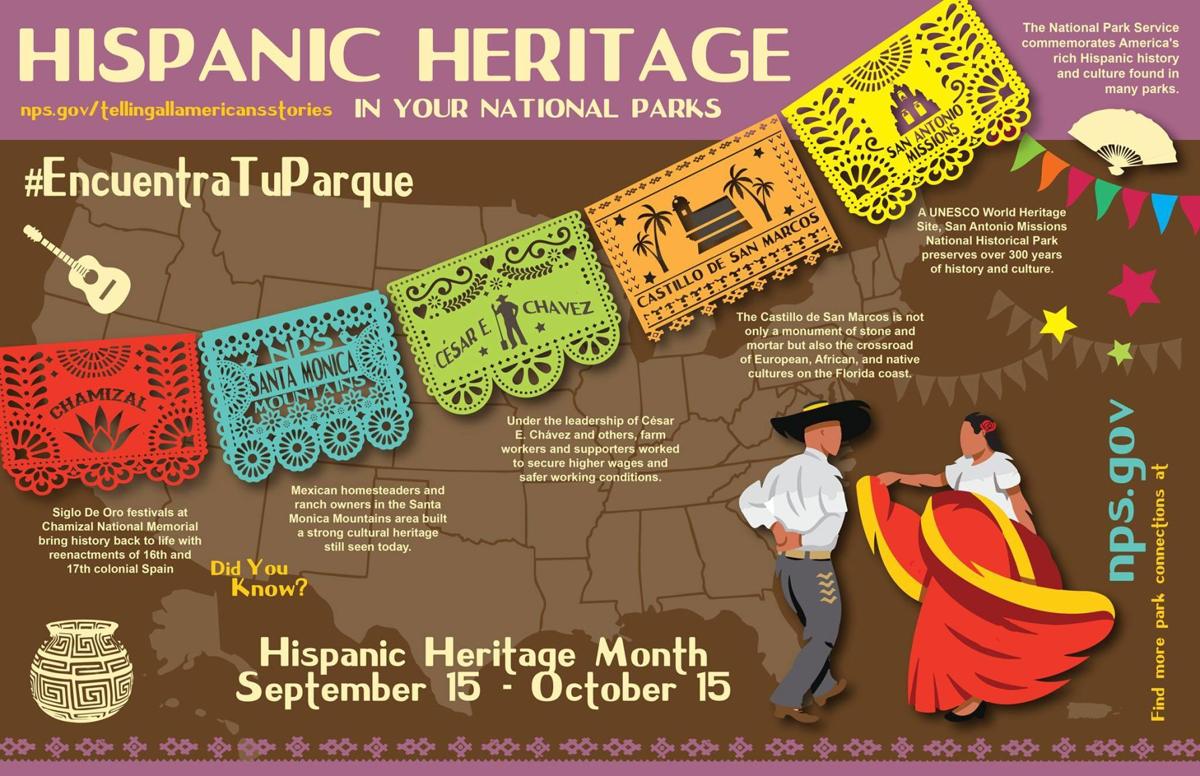 AS HISPANIC Heritage Month comes to a close
this week, Martin Luther King, Jr. and Raul Cortez must be rolling in their graves as racial division dominates election issues.
Surrounded by family in 1963, I recall King's historic words in Washington calling for Americans to judge others by the content of their character, not the color of their skin.
And Cortez, my uncle and a civil rights icon in his own right, started the media conglomerate UNIVISON to give a voice to Hispanics.
But despite today's political advances, with so many candidates and elected officials from varied races, creeds and colors, racial division is again at the forefront of our political discourse.
Needed improvements do remain for law enforcement to prevent tragedies like the murder of George Floyd from ever occurring again. But equally troubling are the deaf ears some officials are turning to parental involvement in education to eliminate discrimination using critical race theory in their children's classrooms.
Why aren't our demonstrated and historical racial advances given equal time in education?
Former Governor Terry McAuliffe stated at the last gubernatorial debate, "I don't think parents should be telling schools what they should teach."
Should we be alarmed that the man again seeking to be Virginia's chief executive believes taxpaying parents' opinions on education should be muzzled? After his own wife served as chair of the board of trustees at their children's private school in McLean?
The words "separate but equal" immediately come to mind.
Conservative gubernatorial candidate Glenn Youngkin correctly states, "Parents should be in charge of their kids' education." It's mandated by law!
McAuliffe also refuses to denounce any vestige of CRT, which is based on the melanin level of students rather than their cognitive ability.
This repugnant concept is propagated by Ibram X. Kendi's book "How to Be an Anti-Racist." Troubling racist statements are found in Kendi's book, beginning on page 19. He writes, "The only remedy to past discrimination is present discrimination. The only remedy to present discrimination is future discrimination."
It is appalling that an educator could suggest ending racism with more overt racism.
The book was used as reference material by Stafford County's school administration and other public school divisions in Virginia. When the material was pointed out by Stafford supervisors to interim school Superintendent Dr. Stanley Jones, he denied it was being taught. But Stafford educators quickly removed the reference. Perhaps Stafford School Board officials should consider quickly removing Jones as well.
The issue has numerous school boards refusing to hear from parents and calling parental action a form of "domestic terrorism and hate crimes." Incredibly, U.S. Attorney General Merrick Garland is looking to have armed agents enforce the ideology.
McAuliffe simply calls CRT "a dog whistle." Even Delegate Joshua Cole, D-28th, refused to denounce it. Youngkin says as governor, he'd ban CRT from being taught, period.
Education is in trouble in Virginia when 62.2 percent of students can't meet proficiency standards on 8th grade math tests and there has been a 36 percent drop in performance in Standards of Learning levels since 2013, as reported in a recent Free Lance- Star editorial.
More charter schools with increased teacher pay are part of the answer. But it takes money to pay for the salaries of teachers and law enforcement officers.
Well-known Northern Virginia Hispanic business leader Carlos Castro, who owns Todos Supermarket, and I both supported McAuliffe in 2014 over a conservative candidate attempting to deny Hispanics free speech, birthright citizenship and economic advances.
Castro, who is concerned with weak stances on law enforcement and overregulation, says, "Change is sometimes needed and Hispanic voters must support candidates who promote safety, education and businesses opportunity."
A recent "state of the economy" poll taken by the Economist/YouGov indicated zero Latinos in the nation would describe the economy as "excellent," and only 26 percent thought it "good." That's hardly an endorsement for today's business leadership in Virginia.
During the debate, McAuliffe reminded voters that as governor, he created 120,000 new Virginia jobs. But Youngkin, the former chairman of the Carlyle Group, says he'll create 400,000 new Virginia jobs if elected.
Unequivocally, jobs, safety, education, and law enforcement are issues Hispanics are using to advise political candidates and school boards that mandate mask and vaccination protocols.
Castro is right. Change is definitely needed. And may Martin Luther King, Jr. and Raul Cortez again rest in peace after Nov. 2.
Daniel P. Cortez is a Stafford resident, presidential appointee, political writer and broadcaster who serves as the volunteer co-chairman of the Latinos for Youngkin Coalition.
Daniel P. Cortez is a Stafford resident, presidential appointee, political writer and broadcaster who serves as the volunteer co-chairman of the Latinos for Youngkin Coalition.