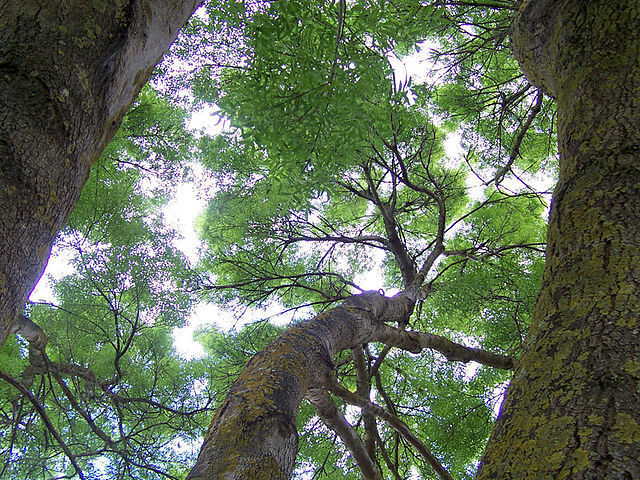 VIRIGINA is losing 16,000 acres of trees every year to development and disease, according to the Virginia Department of Forestry. When we lose trees in our community, we lose the health, economic, resiliency, and environmental benefits they provide.
Many local groups are working to restore our tree canopy. In 2020, Friends of the Rappahannock and its partners worked to plant and give away 50,200 trees in the counties that border the Rappahannock River.
Despite these and similar efforts across the commonwealth, more must be done.
Legislators in the General Assembly have the opportunity to address this issue by enabling localities to plant and protect trees.
Trees play a vital role in reducing pollution in our waterways and communities. Trees intercept millions of gallons of stormwater and serve as effective buffers to rising sea levels, preventing pollutants from entering streams, buffering eroding shorelines and guarding against the increasing effects of recurrent flooding.
Trees also absorb the excess nutrients that cause dead zones in the Chesapeake Bay. Clean water in the Bay strengthens the area's fishing, tourism, and real estate industries. A peer-reviewed paper by economist Spencer Phillips and scientist Beth McGee documents the Bay's economic return at over $107 billion annually.
Trees help us fight climate change. Not only do they sequester tons of carbon annually, which can help communities achieve their carbon reduction goals, but well-placed trees can reduce residential heating and cooling costs by up to 30 percent.
Trees can improve the health of our citizens. Trees close to highways remove up to 60 percent of street-level particulates that cause respiratory problems. Trees cool our city streets, reducing the heat-related emergency room visits that are higher in formerly redlined communities.
Legislation will come before the 2021 General Assembly session that gives additional authority to localities to preserve and expand their tree canopy.
Currently, Virginia law limits how localities can maintain and increase tree planting and preservation by capping the percentages of tree canopy that can be preserved or replanted when sites are being developed.
As Peggy Sanner, executive director of Chesapeake Bay Foundation Virginia, stated in her recent column in the Richmond-Times Dispatch, this proposal "would give localities more flexibility to expand tree cover in specific cases, such as remedying ongoing injustices as a result of redlining, addressing recurrent flooding and meeting permit requirements to reduce pollution to waterways."
The proposed legislation would also let localities establish a tree canopy fund, which developers would pay into when they cannot achieve replacement canopy on the developed parcel. This fund would let localities purchase trees and supplies to plant on municipal property and work with non-profit organizations to give trees away to homeowners.
Virginia legislators can be part of the solution this legislative session by giving localities greater ability to plant and preserve trees. Let your state representative know you are in support of the proposed legislation.
Brent Hunsinger is the river steward and state policy coordinator at Friends of the Rappahannock, which works in the Rappahannock River watershed on behalf of a healthy and scenic river.