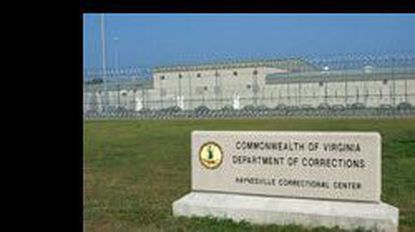 WE'VE recently learned of numerous disturbing decisions by the Virginia Parole Board, including parole for Vincent Martin, who murdered a Richmond police officer. The Connors family and the Richmond commonwealth's attorney confirm that they were not allowed to provide input before the decision was made.
Felons convicted of murder in Halifax County, Roanoke, and Amelia County also have been released without required notifications. This is a disturbing trend.
Fortunately, the Office of the State Inspector General has initiated an investigation of the Parole Board, which the Virginia Association of Chiefs of Police strongly supports.
There are numerous issues that deserve examination, including the parole review processes, the appropriateness of the board chair conducting her own investigation into Martin's guilt, or her public criticism of the VACP and Richmond police chief.
It's alleged that sex offenders have been scheduled for release without GPS ankle bracelets, and that decisions have been based on insufficient hearing examiner reports. If any of these allegations are true, the board is not only negligent, it is putting law-abiding citizens at risk.
We urge the IG to thoroughly investigate these issues and not be bound by any artificial timeline.
We are grateful that the first steps have been taken to stop these dangerous decisions, but we fear that this is part of an effort to release a larger number of criminals into our communities.
Recently, the General Assembly passed an emergency bill to allow the immediate release of certain inmates, under the guise of preventing the spread of COVID-19. Seventeen members sent a letter to Gov. Ralph Northam urging that the commonwealth "use every tool at our disposal to reduce the inmate population."
There was no acknowledgement that these criminals are in jail because they were arrested, convicted, and sentenced to prison for victimizing our citizens.
The goal of the "criminal justice reform" movement is to release criminals to reduce "mass incarceration." The authors of the aforementioned letter note that more than 57,000 criminals reside in Virginia's jails and prisons. That is six-tenths of 1 percent of our 8.5 million residents.
It is not surprising that a small percentage of offenders are responsible for the most violent crimes. What these activists fail to acknowledge is that, despite its faults, our justice system has been the most effective in the world for more than 200 years.
We have seen this before. During the 1970s and '80s, consideration for criminals outweighed consideration for victims. Crime was much higher, and citizens demanded action.
Elected leaders of both parties passed legislation that increased accountability for offenders and made victims a priority. Criminals went to jail and, especially for those who committed violent crimes, stayed there. Crime was reduced to historic lows.
We are in danger of squandering these accomplishments to appease the ideals of radical activists. How soon we forget.
Reasonable people may disagree about how criminals should be punished. New ideas that show promise for rehabilitation are worth evaluating. However, there are crimes that are so heinous that the perpetrators must never go free.
The murder of a police officer is at the top of that list. These criminals will never pay their debt to society and, while prison won't rehabilitate them, it will prevent additional victimization.
The release of convicted criminals places the safety of our citizens in jeopardy. Headlines from New York, California, and other states document the crimes committed by those who've been released.
Do we want this in Virginia? I think the majority of citizens want safe communities and for criminals to be held accountable.
President Ronald Reagan once said: "We must reject the idea that every time a law's broken, society is guilty rather than the lawbreaker. It is time to restore the American precept that each individual is accountable for his actions."
This is as applicable today as it was in the 1980s.
Our police officers are committed to ensuring your safety, but we need help. Before the misconduct of the Parole Board gets worse, before our elected leaders continue down the path of placing criminals before law-abiding citizens, and before crime rates rise, we must demand that accountability be restored and that dangerous criminals be kept in prison for the duration of their sentences.
Howard Hall is the chief of police in Roanoke County and president of the Virginia Association of Chiefs of Police (VACP).
Catch the latest in Opinion
Get opinion pieces, letters and editorials sent directly to your inbox weekly!