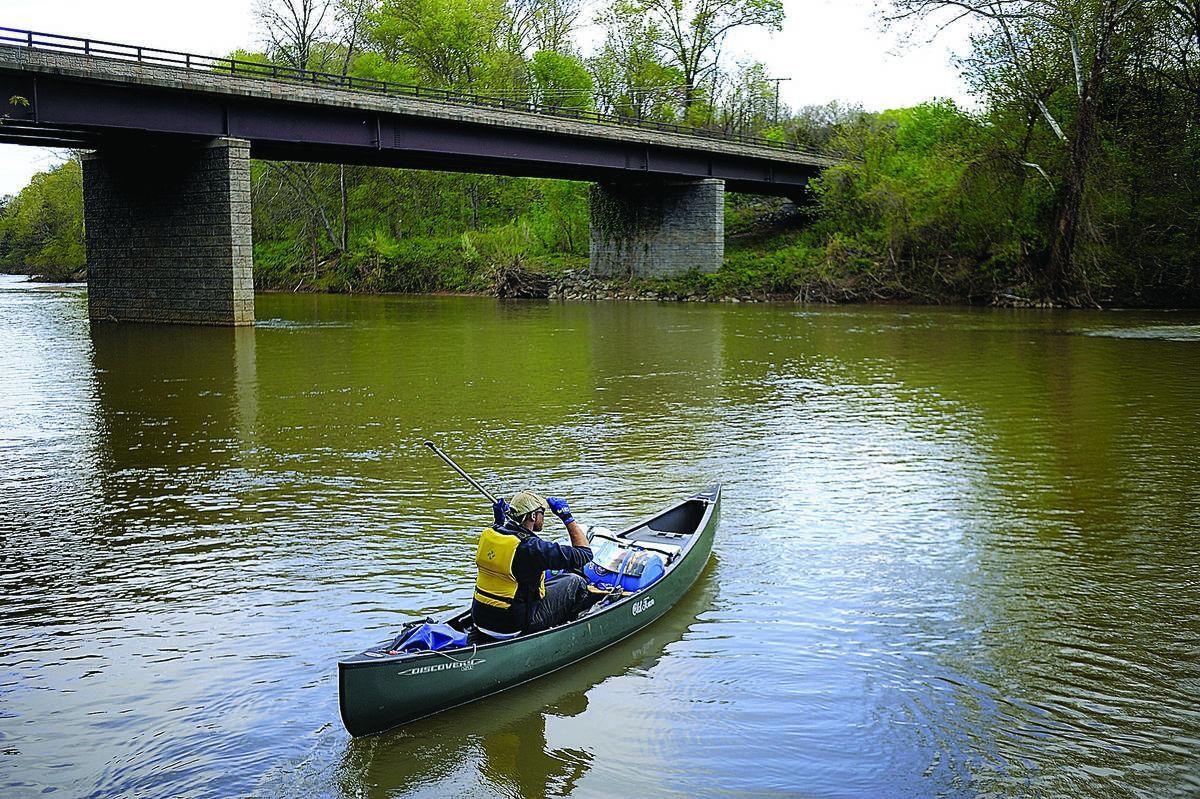 A few decades back, the Rappahannock River was way over flood stage, and all the "local paddlers" were wisely staying off the river.
Those local folk had thousands of hours of white water experience and had named nearly every prominent rock, eddy and feature of the river. Many had also paddled much more formidable waters than the Rap.
The fact that they were entering an extremely violent and dangerous body of water did not deter a pair of inexperienced paddlers who put in at Germanna Ford, 20 miles upstream from Fredericksburg.
Maybe a really experienced paddler in a good, skirted kayak might have run a couple of miles before becoming exhausted in the conditions present that day, but these two had an ordinary 17-foot aluminum open boat.
They were not wearing helmets and the high-float life jackets required for extreme white water. At least they were wearing life jackets, even though the ones they had on were only suitable for flat water.
So how did the trip go? With only 19.9999 miles of terrifying river to go, the canoeists capsized and became separated from their canoe as it was getting dark.
A group of people a few miles above Fredericksburg heard screaming from the water , saw someone streaking down the roaring river and activated first responders.
Some of the local paddlers and dozens of first responders set up below the 22-foot-high by 900-foot Embrey Dam, which was still in place during this flood event. They had flood lights and heavy rescue gear, and all their radios were crackling away, reporting on the swift passage of the victim.
So much water was going over the dam that it looked like a galactic-size gob of shaving cream. It was reported that the victim was nearing the dam. The would-be rescuers were not optimistic, to say the least, as the final moments were counted off ... until, "He's over the dam and still alive!" came over the air.
A very brave kayaker streaked out from Old Mill Park, which was then under many feet of water, and snagged the man.
The victim's only major injury was a broken leg he got while going over the dam. Then rescuers found out that the victim's buddy was still "out there" in the river, somewhere.
The next day, we found the other canoeist 15 feet above the water in a tree in mid-river where he had spent, I'm sure, his most memorable night hoping his perch was not swept away.
Although a rigid-hull raft with a 55-horsepower jet drive was deployed just downstream from his location, it had a helluva time getting to him in the insane current. Even though both men were wearing inexpensive, flat water life jackets, they both survived.
The first responders were stunned—and thankful at the outcome.
Rivers are not swimming pools. The Rap is ankle-deep where you stand. But take a step, and it's over your head.
There are balls of fishing line, broken glass, snags, weirs, rebar, wing dam remains, old iron from collapsed bridges and even a scuttled Confederate gunboat out there.
Being a great swimmer just does not count in this, or any other open body of water. From late September through April, sudden immersion in the river can cause cardiac arrest in even the most fit individuals.
I actually think that when the tidal portion of the river from the Falmouth Bridge on down is as smooth as a pane of glass, it is just inviting its next victim with its siren song, "You don't need a life jacket."
Bob Sargeant is a semi-retired defense analyst who lives in Spotsylvania.
Bob Sargeant is a semi-retired defense analyst who lives in Spotsylvania.
Catch the latest in Opinion
Get opinion pieces, letters and editorials sent directly to your inbox weekly!