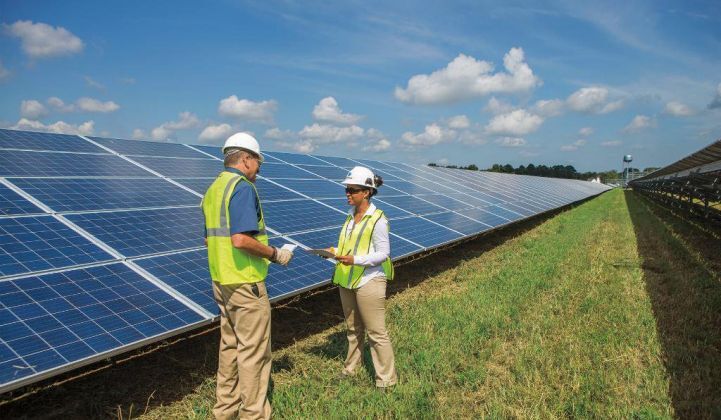 TEXANS once again suffered the consequences of failed energy deregulation last week. With temperatures topping 90 degrees across the state and many power stations offline, the state's grid operator implored customers to conserve energy amid the threat of power suppliers falling short of meeting demand.
Customers had good reason to be concerned. Extreme winter weather earlier this year led to a collapse of Texas' electric grid, leaving millions without power for days, more than 100 dead, and customers with astronomical electric bills.
Electric deregulation is again proving to be a failed policy providing neither affordable energy nor greater system reliability. This has been true from California to New England, even as interest groups continue to call for Virginia to join the states that have made this disastrous choice to deregulate.
An op-ed in The Free Lance–Star ["With deregulation, Virginians can expect higher electric bills," June 4] failed to mention how Virginia's regulatory structure provides customers with low rates, excellent reliability and cleaner energy.
Customers in deregulated states pay on average nearly 40 percent more than Virginians, according to the Energy Information Administration. For example, a Wall Street Journal analysis found deregulated Texas consumers paid $28 billion more for their power since 2004 than customers of the state's traditional utilities.
Likewise, customers in California—which has struggled with persistent blackouts—were also told to conserve energy last week. In both deregulated states, prices soared to the highest since February's freeze before the summer had officially begun.
The Electric Reliability Council of Texas is forecasting record high summer energy demand and California is at "high risk" for energy emergencies this summer, according to the North American Electric Reliability Corporation.
The Maryland Office of People's Counsel found households paid $34 million more annually for electricity under deregulation than if they purchased from their utilities. The Massachusetts attorney general recommended unwinding deregulation to protect customers. Regulators in Connecticut fined Direct Energy, a competitive electric supplier, $1.5 million for misleading marketing and sales tactics.
Thankfully, Virginia chose a better path.
Policy makers here walked away from the false promises of deregulation in 2007. Since then, Virginia rates are low and stable. In fact, the typical Dominion Energy Virginia residential electric bill has increased by less than 1 percent annually over the past decade—below the rate of inflation and more than 10 percent below the national average.
During the coronavirus pandemic, we made sure our customers would continue to have the electricity needed to learn and work even if they were struggling to pay their bill, suspending disconnections and waiving late fees.
In accordance with state law, we credited more than $200 million to households and small businesses falling behind on their bills and offered customers 24 months to catch up with no interest, no down payment and no late fees. We also increased our financial assistance through EnergyShare from $13 million to $14 million, and for the first time expanded eligibility to small businesses, nonprofits and places of worship.
As for keeping the lights on, our 24–7 focus, we provide reliable electricity to all customers. We work around the clock to ensure our grid is ready when you need it most.
At the same time, we are building the nation's leading clean energy portfolio. Dominion Energy has the third largest solar fleet nationwide among utility holding companies. We operate the first offshore wind farm in federal waters and are developing the largest offshore wind project in the United States off Virginia Beach.
We also have four nuclear units in Virginia providing around-the-clock, carbon-free generation as we work to deliver a carbon-free grid by 2045.
Recent events in Texas and other deregulated states highlight just how well-equipped Virginia is to provide affordable, reliable, clean energy to customers. Thousands of women and men at Dominion Energy work hard each day to ensure you continue to receive the best service for your energy dollar.
William L. Murray is a senior vice president for corporate affairs & communications at Dominion Energy.