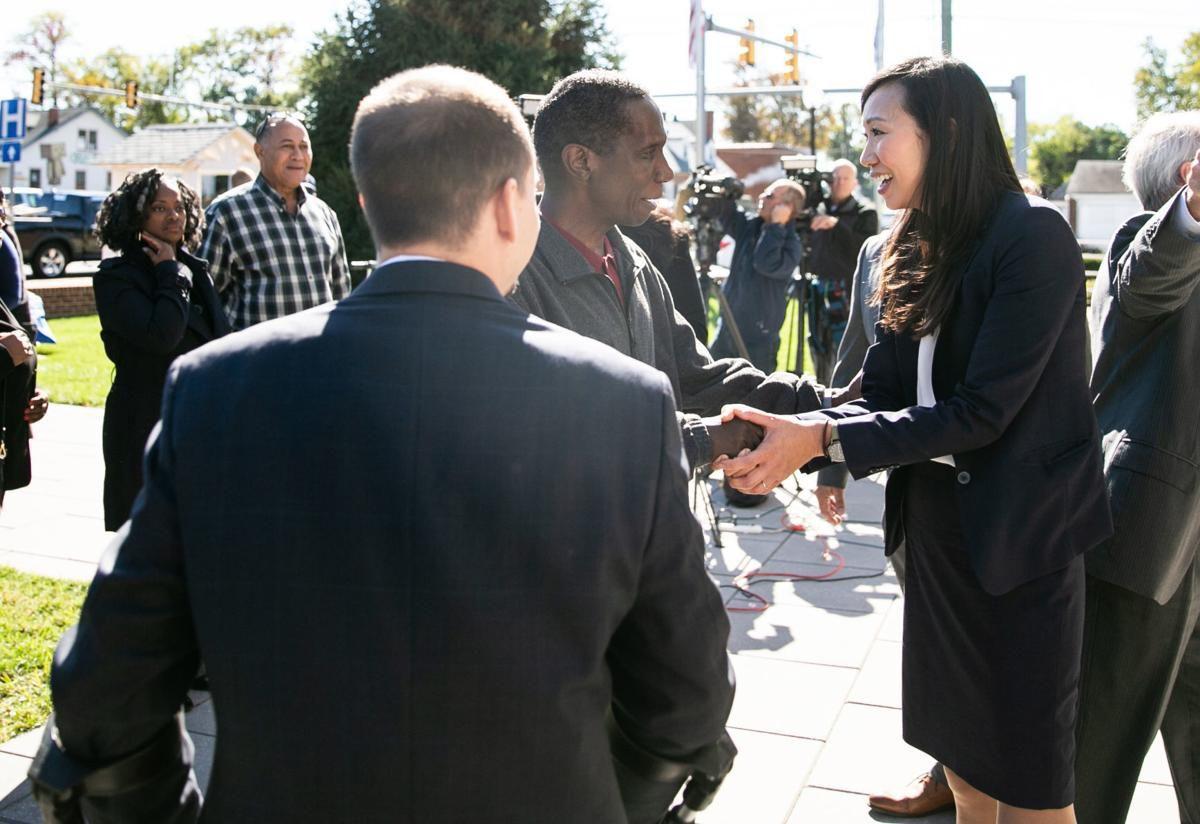 ONE LOCAL story in 2020 that proved to be a real murder mystery was the indictment of a man who allegedly killed his estranged wife 30 years ago and dumped her body in the median of Interstate 95 in Stafford County.
Last month, 54-year-old Jose Angel Rodriguez–Cruz pleaded guilty to the second-degree murder of Marta Haydee Rodriguez, a federal worker who was just 28 when she was reported missing in Arlington County.
Although Marta Rodriguez's remains were discovered three years later by Civil War relic hunters near the Courthouse Road exit, she remained a missing person until last year.
Stafford Commonwealth's Attorney Eric Olsen told reporters in October that forensic tests confirmed she was a homicide victim. But because her identity had been stolen, law enforcement was convinced she was still alive until DNA testing of the remains with a sample from her now-adult son confirmed her identity.
During the three decades it took to solve this mystery, Rodriguez–Cruz killed again in 2009. The victim was his former girlfriend, 47-year-old Pamela Butler. In a plea deal in exchange for a 12-year sentence in a federal prison in West Virginia, he told police that he dumped Butler's body in roughly the same area of Stafford County where he also disposed of his wife.
However, Butler's remains were never found, and police believe it was because there has been a lot of road construction in the area.
Once Marta Rodriguez's identity was confirmed, police discovered that her husband had given her Social Security number and date of birth to the sister of his second wife, whom he married while still married to her. The sister then used the information to impersonate Marta. The police thought she was still alive, which is why it took so long to identify her remains.
During a press conference in October, Olsen credited the Virginia State Police and the Arlington County Police Department for their work in unravelling Rodriguez–Cruz's convoluted crime spree and "turning a cold case into a hot case."
One of the hardest jobs in law enforcement is to notify surviving family members when the remains of their loved ones are found. In this case, Marta Rodriguez's son, Hansel, and the rest of her family had to wait three decades—despite the fact that she reportedly told police her husband had assaulted her shortly before she disappeared. The theft of her identity was an additional crime that was certainly not victimless.
Butler's brother, Derrick Butler, spent the last 12 years pushing for any and all information about his sister's disappearance. "I definitely feel like I've done all I can do and that I know my sister would be happy, and I'm sure Marta would be happy to know someone is standing up and fighting for her," he said at the press conference.
Rodriguez–Cruz now faces a maximum 40 years in jail when he is sentenced in February by Stafford Judge Michael Levy.
There are efforts underway in Virginia to reduce sentences and let even murderers and rapists out early. But after the horrific crimes Rodriguez–Cruz committed in this real-life murder mystery—domestic abuse, bigamy, the murder of two women, concealment of their remains, and identity theft—he should never be allowed to set foot outside the prison walls again.